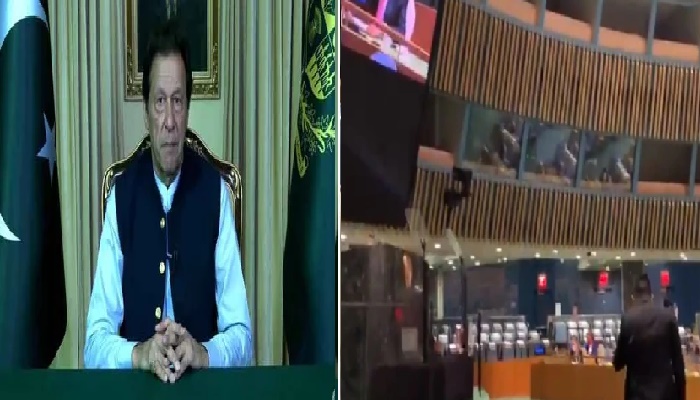 India slams Imran Khan for raising Kashmir issue at United Nations Panel (pc: social media)
New Delhi: Pakistan has once again used the platform of the United Nations General Assembly to chant the stories of Kashmir as per its old habit. During his address, Pakistan Prime Minister Imran Khan referred to the internal affairs of India including Jammu and Kashmir.
Indian diplomat left the UN assembly after Imran Khan's address:
India has slammed Pakistan for raising the issue of Jammu and Kashmir on the platform of the United Nations General Assembly. India has said that Pakistan has once again shown interest in carrying out personal attacks by repeating lies. As soon as Prime Minister Imran Khan began his address, the Indian delegate left the hall, boycotting his speech.
ALSO READ: N. Korea's Kim apologises over shooting death of S. Korean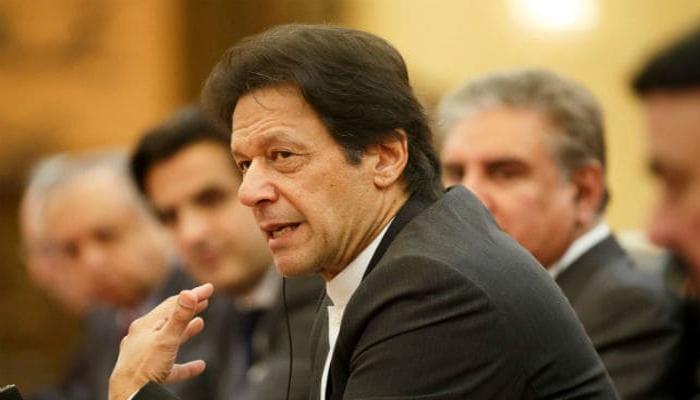 Imran Khan raised matter of Kashmir in UN:
India was already aware that the Pakistani Prime Minister will once again spew venom against Hindustan by singing his old Kashmir raga. As expected, Imran Khan began his speech at the General Assembly by spewing venom against India. He raised the issue ranging from Kashmir to Gujarat riots. At this the Indian representative got up and went away boycotting his speech.
ALSO  READ: Sunil Gavaskar faces Twitter backlash over controversial Virat & Anushka remark
India boycotted Imran Khan's speech:
Imran Khan once again resorted to lies in his pre-recorded video address at the 75-year session of the United Nations General Assembly. He said that the RSS is trying to make India a Hindu nation, leaving behind the secular values ​​of Gandhi and Nehru. He also accused the Sangh of destroying the Babri Masjid in 1992.
Referring to the Gujarat riots, he said that in the 2002 Gujarat riots, Muslims were killed and in the case of corona virus, Muslims were targeted. He accused people of killing people in the name of fake encounter in Jammu and Kashmir.
Stay tuned with the newstrack to get fastest updates. Click @englishnewstrack to follow us on Facebook and @newstrackmedia to follow on Twitter.
Keep yourself updated with latest news through Newstrack App. To download App from Google Playstore visit here - Newstrack App