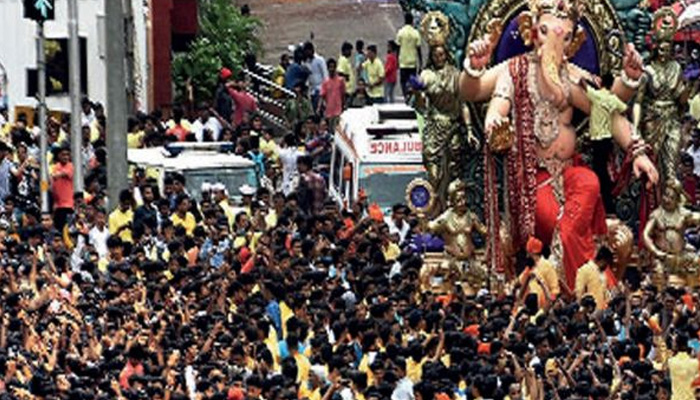 Five held for bid to extort donation for Ganesh festival
Pune: Pune Police have arrested five persons for allegedly beating a shopkeeper and his mother in Wakad area for refusing to pay donation for Ganpati festival, days after video of the incident became viral on social media.
A Wakad police station officer said on Wednesday that a case has been registered against seven persons under section 307 (Attempt to murder) of the Indian Penal Code (IPC) and five of them were arrested two days back.
ALSO READ: Mumbai: At least 50,000 cops on ground for Ganesh immersion procession
An undated video of the incident shows some members of a Ganapati pandal in Wakad demanding donation from a grocer, identified as Ramesh Choudhari.
"When Choudhary refused to pay, he and his mother were thrashed by the donation-seekers," the police officer added.
The annual Ganesh festival, which started on September 2, will conclude on September 12.
ALSO READ: Kejriwal directs Health Dept to 'end VIP culture' in Delhi govt hospitals
(PTI)