Defence Expo 2020 LIVE: PM Modi Speaking at the inaugural ceremony
Today, in Lucknow near Vrindavan Yojna Defence Expo will start. Defence Expo-2020, a flagship biennial event of the Ministry of Defence, Government of India.
Lucknow: Today, in Lucknow near Vrindavan Yojna Defence Expo will start. Defence Expo-2020, a flagship biennial event of the Ministry of Defence, Government of India, one of the largest events of its kind is being held for the first time in Lucknow, Uttar Pradesh for 5 days from 5th to 9th Feb 2020.
https://www.youtube.com/watch?v=FiJU10V4sL8&feature=emb_title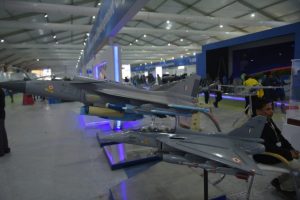 Defence Expo Location:
Defence Expo is one of the grand event organised by Government for showcasing new technologies, technological solutions, where Defence manufacturing companies from India and abroad present their products. The event is starting today near Vrindavan Yojna, Lucknow. Almost 100 exhibitors registered for the defence expo.
"This is an event of proud for the people of Uttar Pradesh that Lucknow is organizing Def Expo 2020. It will be the biggest ever defence exhibition in the country in terms of participation of exhibitors", said Defence Minister Rajnath Singh.
Programme for Today:
Prime Minister Narendra Modi will inaugurate the defence expo 2020. The theme for Defence Expo is "The Emerging Defence Manufacturing Hub' and the focus will be on 'Digital Transformation of Defence". Prime Minister visit will reach Amausi Airport aroun 1 PM and then move to Vrindavan Yojna.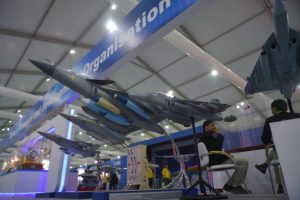 At this event UP Chief Minister Yogi Adityanath will be present along with Defence Minister Rajnath Singh. There will be three parallel business seminars on the opening day. These are being organized by industry associations and business chambers.
It will be for the first time that the 19-seater aircraft will be used by a state government for civilian purposes
Schedule For 6th Feb:
Defence Minster of the nation will reach at the defence Expo Venue at 9:30 AM. There will be a meeting with foreign deligates. Over 100 Russian and over 200 Indian industry leaders are expected to participate.
Six seminars will be held on the second day, namely, "US Defence Industry and 'Make in India', "Indian Shipyards Going Global : Shipbuilding & MRO", "Future of Aircraft Carriers, Emerging Global Aerospace & Defence Manufacturing Destination", "Northern Defence Corridor: Global Investment Opportunity of Gold Standard, Harnessing Strengths of R&D Establishments, Academia and MSMEs for Triggering Defence Manufacturing and Exports" and "Game Changers in Aerospace & Defence and preparing from the next gen threat".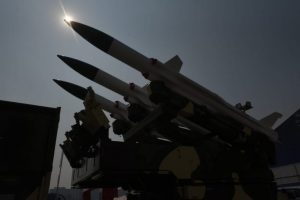 Schedule For 7th Feb:
Defence Minister will visit the venue at 10:30 in the morning. Defence products will be launched by many foriegn exhibitors. Government also arranged Public transportation for common people especially for this event.
Entry for general public will be free for 8th and 9th Feb2020. By showing the legal Id card puvlic can enter in the exhibition. Live demonstration and display of large platforms for appreciation by general public.
There will be a competition for general public on Instagram. Instagram photo competition during the business days of the exposition. The best selected photographs will be awarded.
ALSO READ: AAP releases Manifesto,"Patriotism Curriculum" in Schools