Congress opposes Indian Army chief's statement on stone pelters
New Delhi: Following Indian Army chief Bipin Rawat's stern message to terrorists supporting civilians, Congress has struck a discordent note, blaming army general of crossing the lines with his remark.
Dubbing Kashmir issue as a political problem, Congress senior leader and former Finance minister P. Chidambaram asked government to put a stop in this very approch and look to adopt any other means.
"The Army Chief's comments are intemperate. It is a political problem which needs a political solution and a political reach out. I am worried and I request the government to halt this approach and adopt a different one. More infiltration and more encounters are taking place in the state and things are getting very bad," said Chidambaram.
Also read: Those supporting ISIS and Pakistan will not be escaped, warns Bipin Rawat
On February 14, five army jawans including Major Dahiya were martyred in two encounters against terrorists in Bandipora and Handwara districts of Jammu and Kashmir.
Following the killing of army jawans, Bipin Rawat had blasted over stone pelters, saying, "Our army aim to conduct people-friendly operations but the local people supports terrorists to escape which leads to higher casualties among the security forces. I, therefore, once request to the parents of the boys who had taken the path of violence, to do not interfere in our works. But, if they continue to do so, we will take harsh actions against them."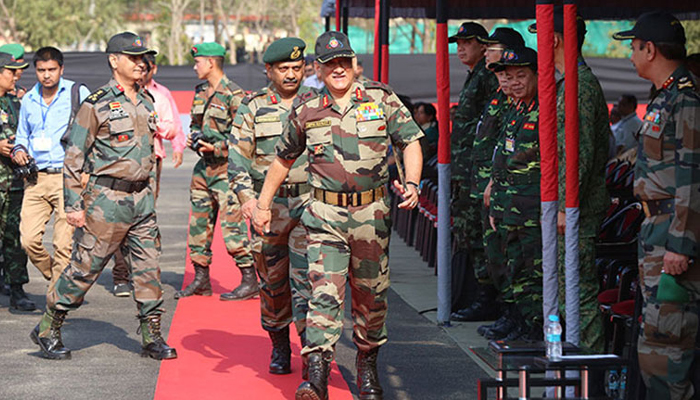 What else Bipin Rawat had said?
I request people that those who support terrorists and tries to promote terrorism by displaying flags of ISIS and Pakistan, they will be treated as anti-national elements.

Army would not hesitate to shoot them.

Local people are intercepting army jawans to conduct the operations and many a times they support the terrorists to escape.

They may survive today but cannot escape from our eyes tomorrow.

If they will create hurdle in our operations, then we will take tough action against them.