Shame! Bihar SSC prints nude pic of a girl on admit card
Patna: Facing all round condemnation, the Bihar SSC has issued an admit card of a girl examinee with a nude photo of a popular actress, printed as photo ID on it.
The admit card has gone viral over the social platforms causing a lot of embarrassment to the Nalanda-based girl and her family. More shockingly, the Bihar Staff Selection Commission has not yet come out with an apology or any action in this regard.
Also Read: UP polls: For the first time BSP releases promotional theme song
What is the matter?
The girl had applied to appear in Intermediate-level Joint Entrance Exam, slated on February 26.

The SSC had advertised the same vide advertisement number 06060114/2014.

An admit card was issued in the name of the girl applicant with centre HK Jain Gyansthali Higher Secondary School at Ara.

In the column of photo, a nude picture of a popular actress was found printed in the admit card.
Also Read: Smriti Irani trolls RaGa for calling PM Modi incompetent
Read and see more pictures in next slides:
Soon it went viral and the Bihar SSC, which issued the admit card, has been facing flak from every quarters of the society. Meanwhile, the family members of the girl are mulling the idea to lodge defamation case as well as moving to National Commission for Women (NCW) and similar other bodies.
There is no single word from the SSC or Bihar government over this bizarre act of omission.
See photos of the admit card having nude pic in the next slide: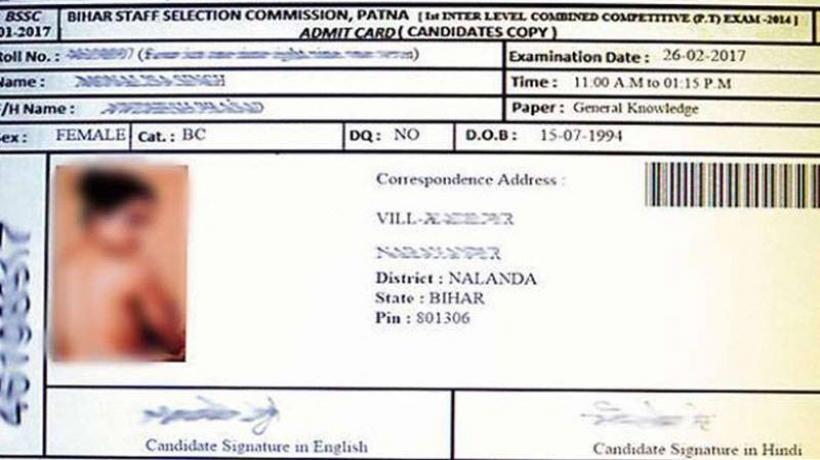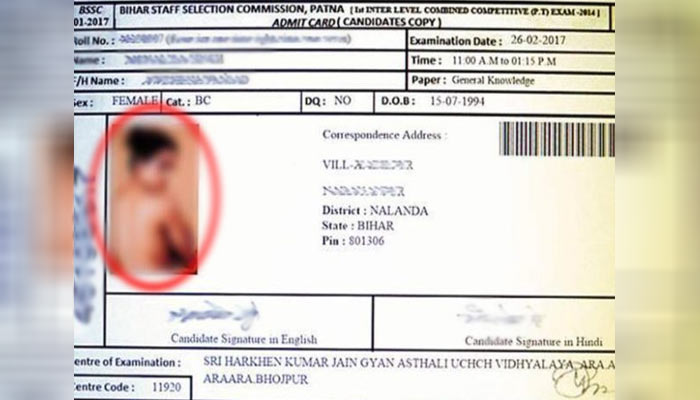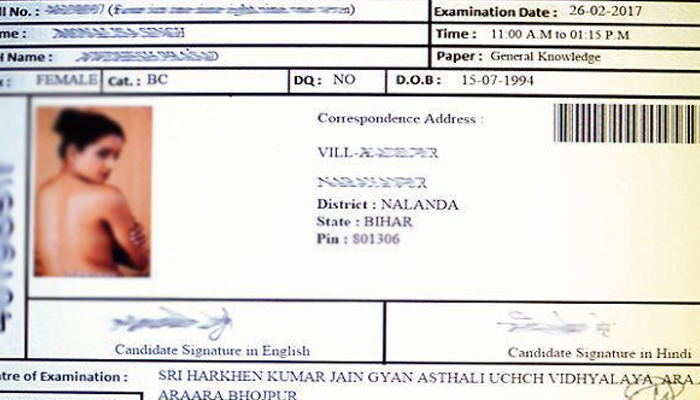 This is not first such case. Check more in the next slides:
Various cases of such lapses have come to the fore in the past where various photos of animals, politicians, celebs and more were printed on the admit cards, but this is the first such instance where a nude picture has appeared on an admit card.