#Budget2017 :From 0 per cent tax to GST, what the pandora's box contains...
New Delhi: Starting his budgetary speech in a poetic style, Finance minister Arun Jaitley presented the fourth union budget of Narendra Modi led NDA government in the Parliament at 1100 hours on Wednesday.
The Finance Minister stated, "Iss mod par na ghabra kar tham jaaiye aap, Jo baat nayi hai usay apnaaiye aap....Darte hain nayi raah pe kyun chalne se, Hum aage aage chalte hain aaiye aap".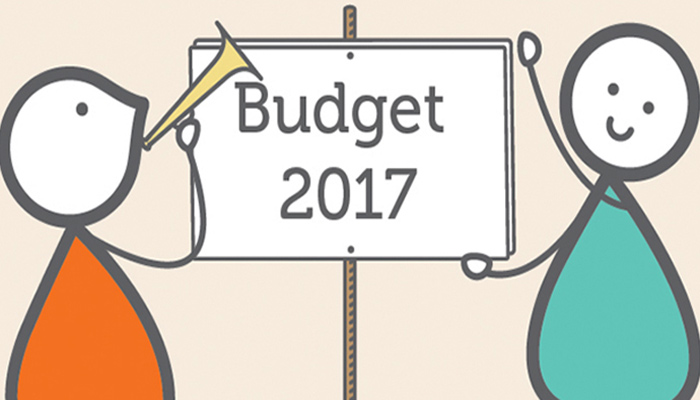 This is the most awaited budget after the demonetisation decision of the Centre and passing of the GST bill in both the Parliament.
While expectations are to get relief from the taxation and implementation of GST, Newstrack.com brings you all that the government's pandora box will contain for you.
The Budget agenda:
Transform, Energise and clean India.
Fiscal Deficit:
Fiscal Deficit target for 2017-18 is 3.2 per cent.

Total expenditure of budget 2017-18 has been placed at Rs 21.47 lakh crore.

FRBM review committee recommended 3 per cent fiscal deficit for next 3 years
Total allocation to states and Union territories:
Total resources being transferred to the states and union territories with legislature is Rs 4.11 lakh crore.

Have increased allocation for scientific ministry to Rs 37,435 cr in 2017-18.
In next slide:

Read what your budget contains....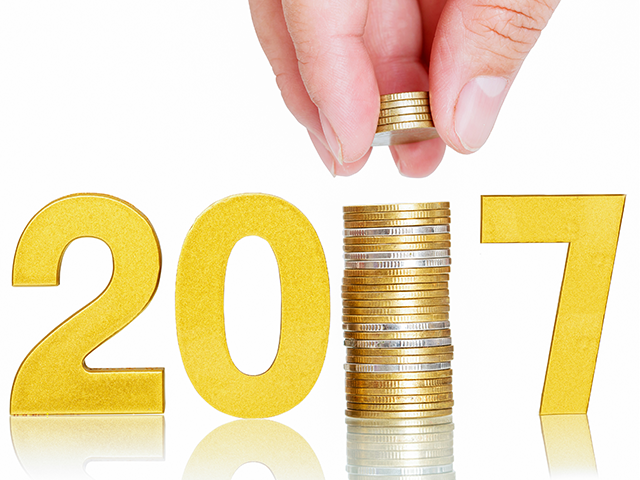 The themes the budget focuses on:
Farmers' benefit...
9 Lakh allocated to 'Fasal Beema Yojna'.

Agricultural credit target 10 lakhs.

To consolidated fund.

To double farmers income in five years.

Dedicated micro-irrigation fund will be set up by NABARD to achieve goal of 'Per Drop More Crop'. Initial corpus will be Rs 5000 crore.

Will set up a mini lab in krishi vigyan kendras.
Rural Sectors:
To bring at least one crore rural population out of the BPL row by 2019.

To provide at least 10 lakh ponds by March 2017.

To provide 48,000 crore to MNREGA. Highest ever allocation.

To provide at least one crore houses to homeless poor.

1,87,223 crores for rural education and agricultural facilities.

19,000 crore central assistance to Pradhan Mantri Gram Sadak Yojna.

Participation of women in MNREGA has increased to 55%.

Open defecation free villages are now being given priority for pipe to water supply.

100 per cent village electrification will be achieved by May 1,2018.
Youth:
As Swami Vivekananda said 'education which does not help the common mass of people to equip themselves is it worth of the name?'

3.5 Crore youth will be trained under Sankalp program launched by the government.

Proposal for establishment of National Examination council.

To expand Pradhan Mantri Skill development program in approximately 600 districts.

Focus to be given to introduce a system of measuring annual learning Science for youth.
Girl child and women:
Participation of women and in MNREGA has increased to 55 per cent.

Safe drinking water to cover 28,000 arsenic and Fluoride affected habitations in the next four years.
Senior Citizens:
Aadhar cards giving their health condition will be introduced for senior citizens.

Two new All India Institute of Medical Sciences(AIIMS) to be set up in Jharkhand and Gujarat.

Adhar based smart cards for senior citizens.
Indian Railways:
Rail safety fund with corpus of Rs 100,000 crore will be created over a period of 5 years.

Steps will be taken to launch dedicated trains for pilgrimage and tourism.

A new metro rail policy will be announced, this will open up new jobs for our youth.

At Least 25 stations are expected to be awarded during 2017-18.

500 stations to be made differently abled-friendly by providing lifts and escalators.

All coaches to be fitted with bio-toilets by 2019.

Railways will integrate end to end transport solutions for selected commodities through partnership.

Service charges on e-tickets booked through IRCTC will be withdrawn.

A news metro-rail policy to be announced.

Unmanned railway level crossings to be done away with by 2020.
Financial sectors:
The Foreign Investment Promotion Board has been abolished.

10,000 crore allocated to banks for the remonetisation.

Propose to double the lending target of Pradhan Mantri Mudra Yojana and set it up at Rs 2.44 lakh crore for 2017-18.

Railway related state-run companies like IRCON and IRCTC to be listed on stock exchanges.

Banks have targeted to introduce additional 10 lakh Point-of-Sale terminals by March 2017.

Two schemes to promote BHIM app.
Health Industry:
Action plan to eliminate Kala Azar and Filariasis by 2017, Leprosy by 2018, Measles by 2020 and Tuberculosis by 2025.

Mission Antyodaya to bring 1 crore households out of poverty and to make 50,000 Gram Panchayats poverty-free.
Defence Expenditure:
The FM allocates 2.74 Lakh crores for defence expenditure.
In slide ahead:

The Taxation announcement...
Taxation: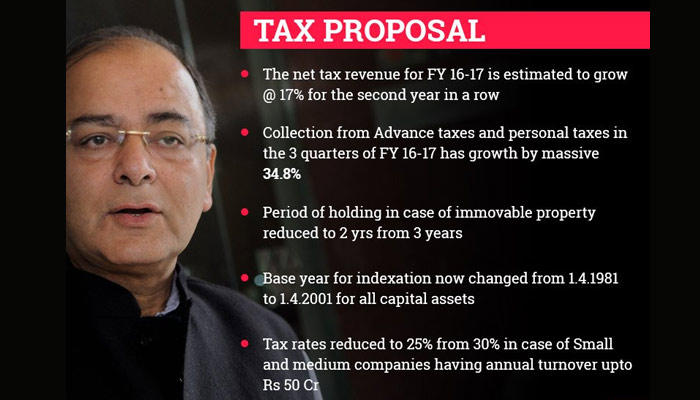 Income Tax:
The net tax revenue grew by 17 per cent in 2015-16.

zero per cent tax for people having annual income upto 3 lakh.

To reduce the existing rate of taxation, for individuals who come under lower tax slab (3 lakh to 5 lakh slab), to 5 per cent from 10 per cent.

Income tax for small companies with an annual turnover of 50 crore reduced by 5 per cent , now to pay 25 per cent.

Surcharge of 10 per cent for those whose annual income is Rs 50 lakh to 1 crore.

15 per cent surcharge on incomes above Rs 1 crore to continue.
More tax reforms:
GST Council finalised its recommendations. Implementation of GST likely to bring more taxes to Centre, States.

N

ot to remove Minimum Alternative Tax in 2017-18, Propose to allow a carry forward of MAT for a period of 15 years as against 10 years now.

Plan to extend basket of financial instruments to which the capital gains can be invested sans payment of tax.

Capital gains tax to be exempted, for persons holding land from which land was pooled for creation of state capital of AP.

Proposed to reduce basic customs duty on Liquefied Natural Gas (LNG) from 5 per cent to 2.5 per cent in 2017-18.

Government has accepted the Special Investigating Team (SIT) suggestion of no cash transaction above Rs 3 lakhs.
Political funding:
Maximum donation that a political party will be entitled to receive an amount of only Rs 2000 per donor and that too by cheques and digital payments.

No cash transaction above Rs 3 lakh is permitted by cash.

An amendment being proposed to RBI Act to enable the issuance of electoral bonds for political funding.
In slides:

The budget docket...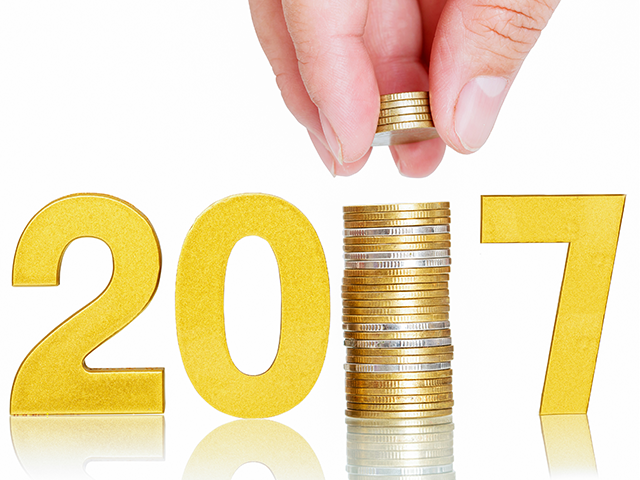 What is there in the budget docket?
The budget docket contains 16 documents including the budget speech.

Finance bill and Appropriation bill are also included in the docket.

The Finance Bill includes proposed amendments to various tax laws.

The appropriation bill is a consolidation of allocations to all ministries.

The demand for grants are consolidated into the appropriation bill which are to be passed by the Parliament to allow withdrawal of funds.

Finally the finance bill will be put to vote.
Four key points, the Budget focuses at:
Public expenditure

Private demand

Exports

Direct investments