26/11 Mumbai attack: The nightmare that still gives goosebumps!
The attack has left a permanent scar on the residents, who witnessed those moments so closely. This was a nightmare for the entire country which will never ever be erased. 

SAKSHI CHATURVEDI
Mumbai: Completely unaware that the next morning could be the last day of their lives, Mumbaikars were living their life with their family, friends and colleagues in the city. Who knew that the coming three days will bring mayhem and bloodbath.
Yes, it was the day of November 26, 2008, when everyone was happily and peacefully enjoying their lives. Suddenly, many gunshots and bomb blasts were heard by the thousands of people who were present at Nariman Point, Hotel Taj, Oberoi-Trident Hotel, Cama and Albless Hospital, Cafe Leopold and at Chhatrapati Shivaji Terminus Railway Station. They were unknown of everything that was going on.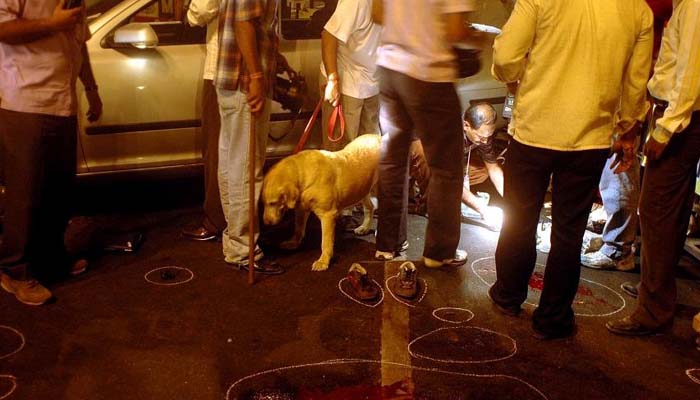 The attack has left a permanent scar on the residents, who witnessed those moments so closely. This was a nightmare for the entire country which will never ever be erased.
ALSO READ: Prez Kovind, PM Modi remember 26/11 Mumbai attack victims
The city has enough memories of courage, sacrifice and bravery to inspire us.
Ten Terrorists of the group Lashkar-e-Taiba, who travelled from Karachi to Mumbai via sea-route hijacked a fishing trawler and brutally killed crew members. They also slit captain's throat and successfully entered the capital city of Maharashtra.
Entering in Mumbai on, the Pakistani terrorists executed this grievous attack which every Indian still recalls in extreme mental agony.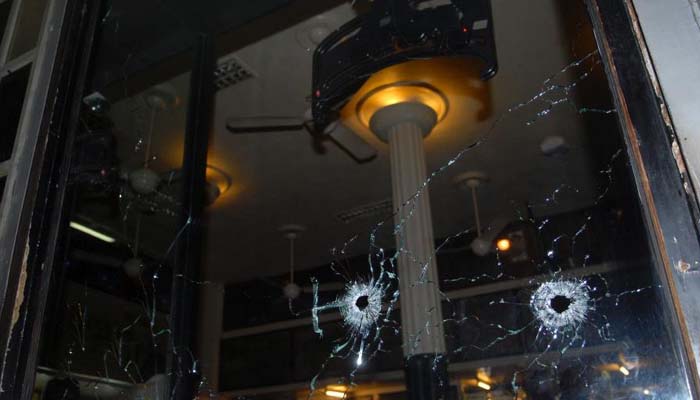 They hijacked cars, police van and split into three groups to fulfil their mission of killing blameless people. The attackers used grenades, bombs, and automatic weapons.
The hands of those ten terrorists did not shiver when they shot innocent people including kids, adults and old men/women. Within few hours the entire areas was occupied by the attackers and were filled with bloods and bodies of the guiltless people.
People were crying, screaming, shouting and begging for their lives but could not help to save as they were trapped by terrorists from all sides.
In these three horrific days, as many as 174 innocent people lost their lives. However, thousands were saved by the heroes of Indian Army and Mumbai Police.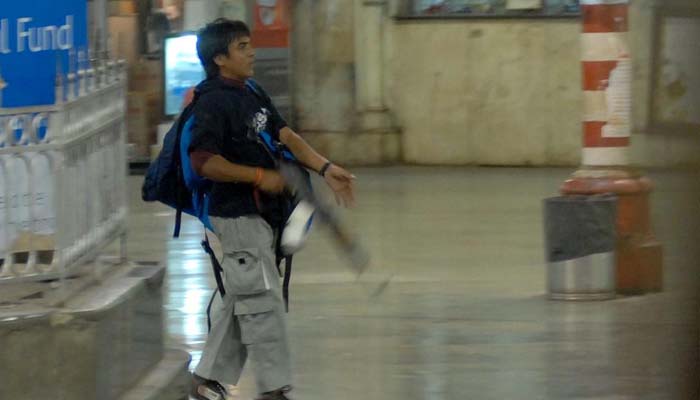 ALSO READ: 26/11 attack: US offers $5 million for information on people involved
THE ATTACK
Approximately 60 people were killed during a 90 minute attack that took place at Chhatrapati Shivaji Terminus railway station. While over 10 people were killed at Cafe Leopold in an attack that lasted for 10-15 minutes.
Outside Cama and Albless Hospital, gunmen took lives of six police officers.
Over 30 people were killed at Oberoi-trident hotel in these three-day attack and seven people died at a Jewish community centre.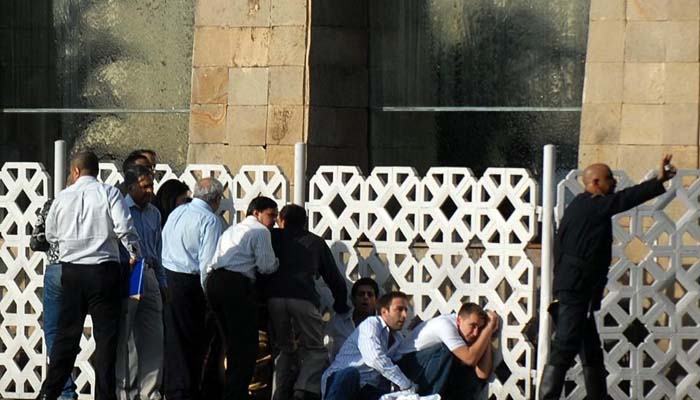 More than 31 people lost the live at the Taj Mahal Palace and Tower Hotel.
At the hotels, dozens were trapped by the terrorists and were held hostage.
All those 174 people who lost their lives also include 20 security force personnel and 26 foreign national.
Over 300 people sustained critical injuries.
Out of ten terrorists, nine were killed at the time of attack and one Mohammed Ajmal Kasab was arrested.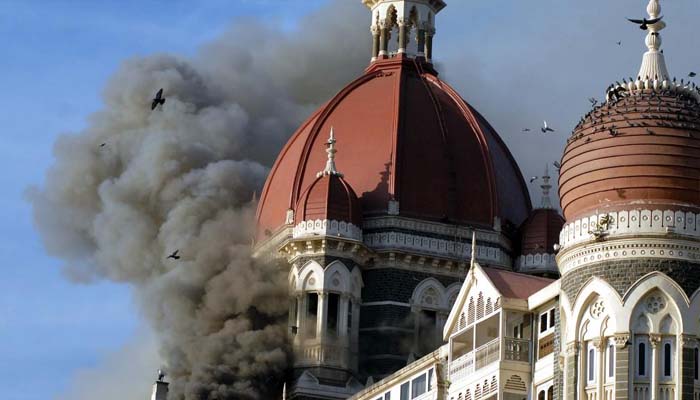 PEOPLE CONNECTED TO MUMBAI ATTACK
25-02-2009
Abdul Kasab, the only terrorist who survived, was formally charged.
03-10-2009
David Coleman Headley aka Daood Gilani, a US citizen was arrested in Chicago. He is the accused of scouting out locations to target Mumbai attack.
18-10-2009
Tahawwur Hussain Rana, citizen of Canada, was arrested in Chicago. He helped Headley to obtain fake visa to travel to Pakistan.
25-11-2009
Seven men, including the alleged mastermind Zaki-ur-Rehman Lakhvi were charged in Pakistan who were connected to the attack.
18-03-2010
Headley pleaded guilty.
06-05-2010
Kasab was sentence to death by hanging in an Indian prison.
21-11-2012
Kasab was hanged to death in an Indian Prison.
24-01-2013
Headley was sentenced to 35 years of imprisonment.
13-03-2015
The Islamabad High Court in Pakistan ordered the release of Lakhvi, calling his detention illegal.
10-04-2015
Lakhvi was released on bail.
29-01-2017
The leader of LeT Hafiz Mohammed Saeed was placed under house arrest in Pakistan for his role in the Mumbai attacks.
24-11-2017
Saeed was freed from the house arrest.
How can we forget our Indian heroes whose bravery saved the lives of lots of people in the attack! They lost their lives to save thousands of people.
MAJOR SANDEEP UNNIKRISHNAN
He led his team of National Security Guard commandos and rescued 14 hostages. He succumbed to bullet wounds while engaging with the terrorists.
He was hidden in the Taj Hotel with its staff and guests as hostage.
SUB-INSPECTOR TUKARAM OMBLE
Omble, a retired army man, was working as an assistant sub-inspector with the Mumbai Police when 2 terrorists attacked public at the Chhatrapati Shivaji Terminus.
Even, his team was not well-equipped and he managed to kill one terrorist and capture other terrorist, Ajmal Kasab. He was shot on artillery by Kasab's rifle.
HEMANT KARKARE
Chief of Mumbai Anti-Terrorist Squad was martyred in action during the 26/11 attacks. He shot Kasab, whose injuries later enabled the police to capture him at Chhatrapati Shivaji Terminus.
HAVILDAR GAJENDRA SINGH
He was an NSG Commando who sacrificed his life to save the life of hostage.
He was a part of the Parachute Regiment, in Operation Black Tornado, the team responsible for fast-roping into the Nariman House to kill the terrorists who were hiding with the 6 hostages.
The team came under intense fire as the terrorists were throwing grenades. Singh took the brave decision and created a situation of dominance for the commandos; he continued to attack the terrorists and made way for the other commandos.
POLICE INSPECTOR VIJAY SALASKAR
Salaskar along with three officers and 4 constables drove the Toyota Qualis towards the direction of the terrorist and attacked them. He succumbed to his injuries when a terrorist opened fired at him.
ADDITIONAL COMMISSIONER ASHOK KAMTE
He was the first one to spot the terrorists and open fire at them. When the terrorists responded with grenades, Kamte suggested an attack from the other side. The terrorists, however, were well equipped and unfortunately the officer lost his life.
ADDITIONAL COMMISSIONER SADANAND DATE
Date fought with the terrorists and managed to call Ashok Kamte, Vijay Salaskar and Hemant Karkare to approach the terrorists en route Chhatrapati Shivaji Terminus and attack them. Date was severely injured and was later evacuated and given immediate medical treatment but unfortunately he succumbed to his injuries.
Not only these, but many other heroes scarified their lives and are still sacrificing their lives to make India free of terrorism and make it a safer place.
We salute to all these martyrs and others who showed bravery and saved thousands of people in the 26/11 Mumbai attack.