Top 10 actresses who went fab from flab
Mumbai: Sometimes being famous is not that much fun. Being a celebrity means you are always under media scrutiny. Celebs can be criticized for any reason.They are expected to look perfect all the time. In order to look their best our stars invest a lot of time and money on their looks and never fail to amaze us with their body transformations.
Here we have the list of top Ten divas who went 'Fab from Flab':
Kareena Kapoor Khan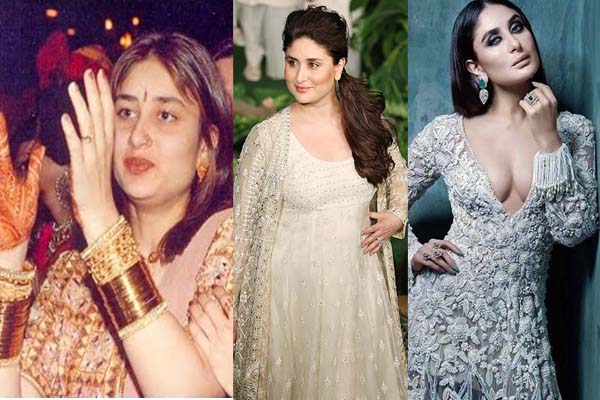 kareena Kapoor Khan in her early days in B'town, during her pregnancy and post pregnancy fit body
This Punjabi foodie loves to add desi ghee in all her meals. Her love for food gave her a hard time to get away from those extra kilos. The actress sat 'Zero figure' as a new trend in Bollywood with her movie 'Tashan'.
Bhumi Pednekar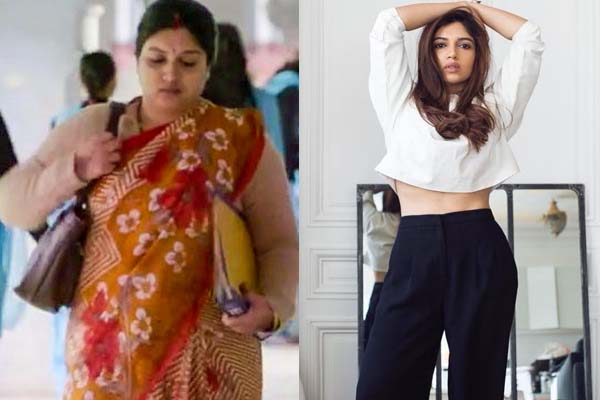 The actress from a scene in 'Dum Laga Ke Haisha', where she had to put on weight and later she achieved her desired figure
It takes a lot of guts to gain extra 30kilos just to meet the demand of the director. Bhumi in her first debut 'Dum Laga Ke Haisha' had to put some weight on. Later the actress struggled for 3 years to get rid of those extra kilos.
Aishwarya Rai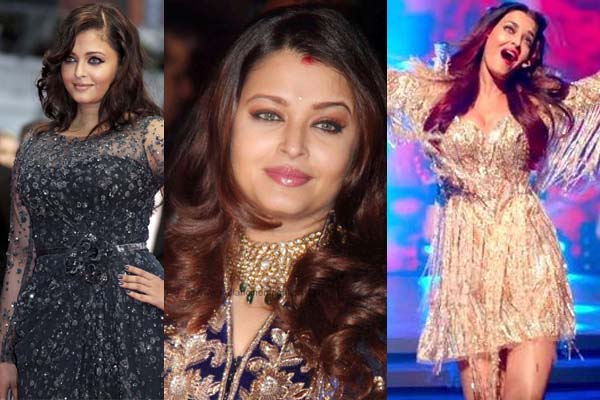 Aish was trolled for her gains after her pregnancy but she came back with her fit and toned body
The winner of title 'Miss World' Aishwarya Rai is often considered as the parameter of beauty. After her pregnancy Aishwarya Rai was trolled online for her post pregnancy fat. But the actress knows how to shut the trolls up. Aish sizzled the screen in 'Ae Dil Hai Mushkil' , in her all new avatar.
Zarine Khan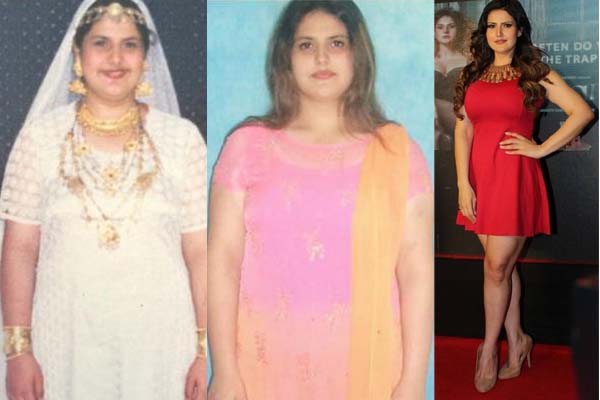 this curvaceous diva was unrecognisable in this pic of hers. she surely has come a long way
Also known as Zareen Khan, the actress always seemed to struggle with her chubby body. In her first movie 'Veer', the actress had already shed some of her fat. The actress still workouts religiously to stay fit.
Sonakshi Sinha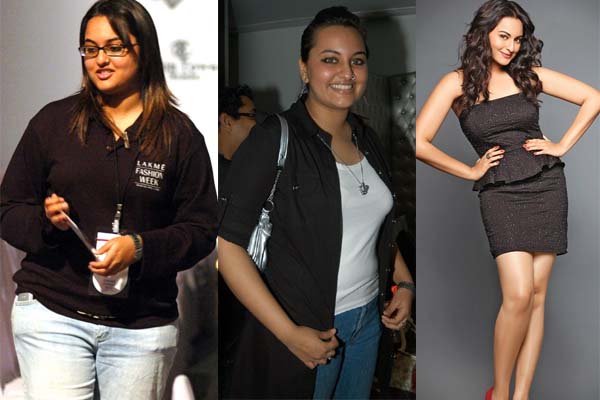 Sonakshi was 26 kilos over-weight when she came into bollywood, since then she has changed a lot
'Dabangg' girl Sonakshi wasn't like what she is today. She was overweight before losing 26 kgs. The actress has spent innumerable hours in gym and followed a healthy diet plan.
Alia Bhatt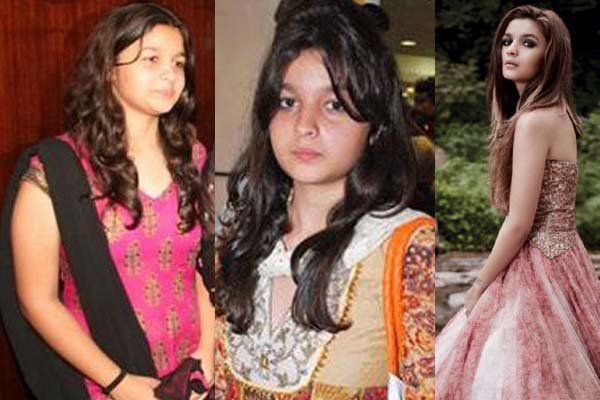 our lovely and cute Alia looks adorable with her chubby cheeks. Alia has said good bye to her baby fat
Alia was very young when she started her career in Bollywood. The actress even had baby fat when she appeared in her first movie 'Student of the Year'. Alia has now a much leaner structure than before.
Kajol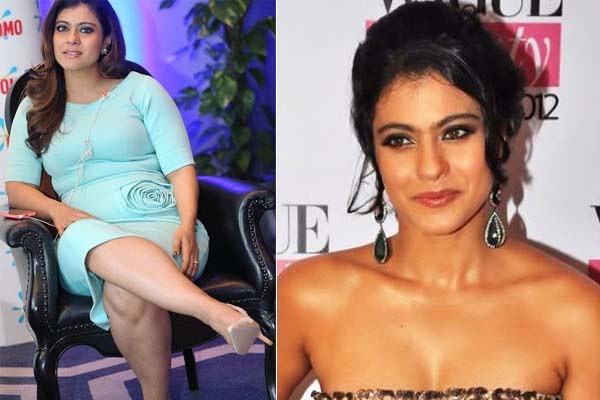 Pregnancy can be hard on some people and fighting off those extra kilos can be nightmare but in b'town nothing is impossible
Post- pregnancy fat can be hard to get rid of. Kajol gained some weight after her pregnancy, she also took some time off from the industry. But the actress came back all fit and slim in 'Dilwale' opposite to Shahrukh Khan.
Sameera Reddy
the actress had a sweet tooth, her love for chocolates took troll on her. She was 105 kilos but she shed all those extra calories to become fit
Sameera told in an interview, "When I was a child, I used to be quite fat. I was a chocolate and pastry freak. Not anymore though." Sameera was 105 kilos before but now flaunts a fit figure.
Sonam Kapoor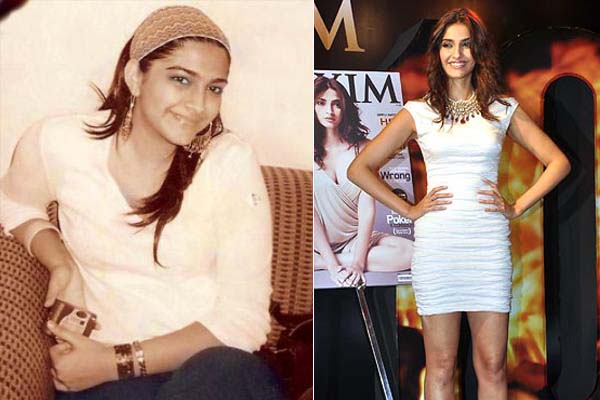 The actress was an assistant director for Sanjay Leela Bhansali and she also assisted him for her debut 'Saawariya'. This over weight beauty is now so fit and gorgeous.
Sonam Kapoor never desired to be an actress, it just happened by chance. Sonam used to weight 90 kg before she did her debut 'Saawariya'. The actress now looks so fragile.
Parineeti Chopra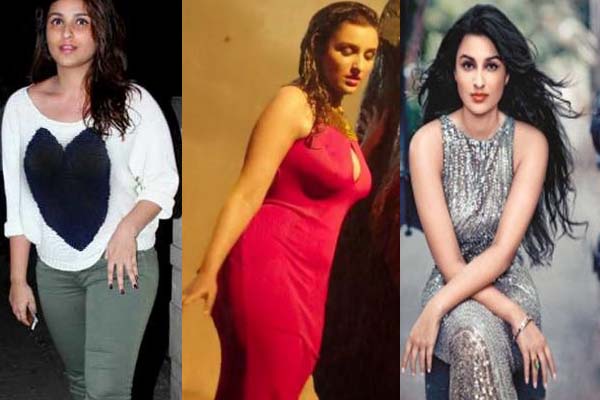 Like every other girl parineeti never gave her weight so much attention but it become her nightmare when she entered bollywood. she now look ravishing.
Parineeti Chopra was a chubby girl before coming into film industry. Due to her body type the actress always seems to struggle with her weight. Recently she went under a detox programme Austria to achieve her ideal body figure.