Shahrukh Khan has a powerful global presence, courtesy GOOGLE
Mumbai: The essence of Shahrukh Khan's way of romance has mesmerized the global fans too and as a result, Bollywood superstar is now being counted among the top actors across the globe.
Beating Hollywood biggies like actors Tom Cruise and Brad Pitt, B-Town's king of romance has grabbed second spot in the Google search list of "top actors in the world".
When the keyword "Top Actors in the World" is being searched on Google, SRK holds the second spot, lagging only behind the Pirates of the Caribbean actor, Johnny Depp.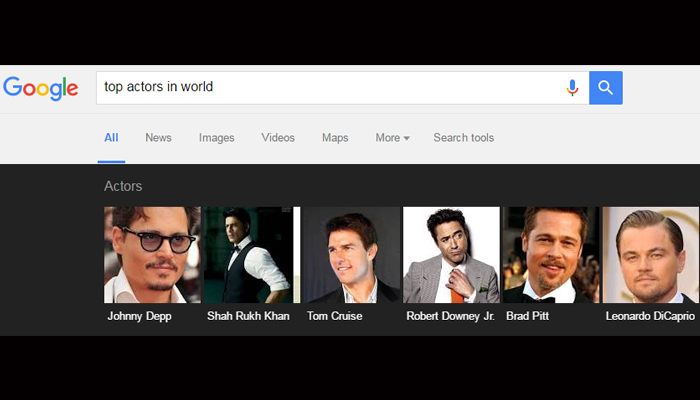 Names included among the top 10 actors - Johnny Depp, Shahrukh Khan, Tom Cruise, Robert Downey Jr., Brad Pitt, Leonardo DiCaprio, Tom Hanks, Jack Nicholson, Amitabh Bachchan and Adam Sandler.
ALSO READ:
Sanjay Dutt Biopic: Sonam Kapoor signed as Ranbir's leading lady