Justin Bieber reaches Mumbai for 'Purpose World Tour'
Mumbai: International pop star Justin Drew Bieber landed in Mumbai early on Wednesday amidst tight security for his 'Purpose World Tour'.
Escorted in a thick security blanket out of the Chhatrapati Shivaji Maharaj International Airport around 2 a.m., he was quickly whisked off to St. Regis Hotel in south Mumbai amidst Z-plus level of security.
Several hundreds of mediapersons and fans had parked themselves at various points outside the Mumbai Airport for a glimpse of Bieber, but were largely disappointed.
Bieber is likely to fly in a private helicopter to the D.Y. Patil Stadium in Navi Mumbai for his concert scheduled this afternoon.
The concert venue, reported to be fully sold out with over 45,000 tickets, will open at 3 p.m. and Bieber is expected to give his performance at 8 p.m., according to the tour organisers, White Fox India.
Navi Mumbai Police has deployed massive security, including surveillance by drones for the event by the 23-year-old Canadian pop singing sensation and Grammy Award winner.
Expecting a turnout in excess of 45,000 for the live show, Navi Mumbai Police Commissioner Hemant Nagrale said around 500 police personnel and 25 officers would be deployed for security and emergency disaster management at the venue.
The tour is to promote his fourth album, the critically-acclaimed "Purpose", in which he has experimented with more adventurous electronic sounds.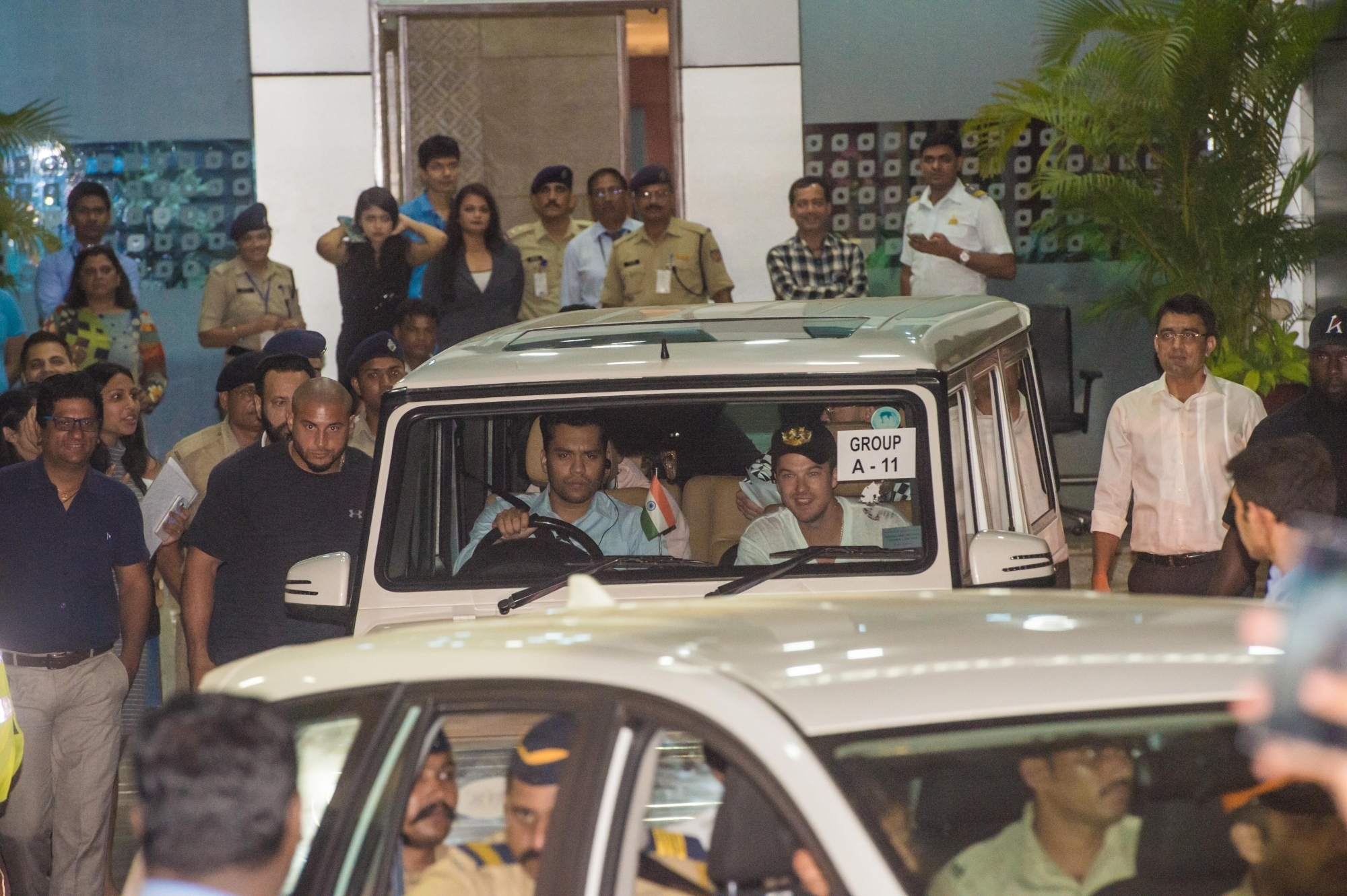 Inside the stadium, plainclothes police would be on watch, a special police control room would be functional and a CCTV surveillance system with a command centre would monitor the event.
Prior to the main concert, the entire stadium would be checked by the Bomb Detection and Disposal Squad. Throughout the event, drones mounted with cameras shall provide live feeds to the police control room at the venue.
The organisers, White Fox, shall deploy private security agencies for crowd management and ticket checking. Navi Mumbai Police will be attending to overall security.
The organisers have arranged for parking slots for around 15,000 and shuttle services to and from the stadium.
SEE PICTURES: Justin Bieber lands at Mumbai Airport; Fans go crazy