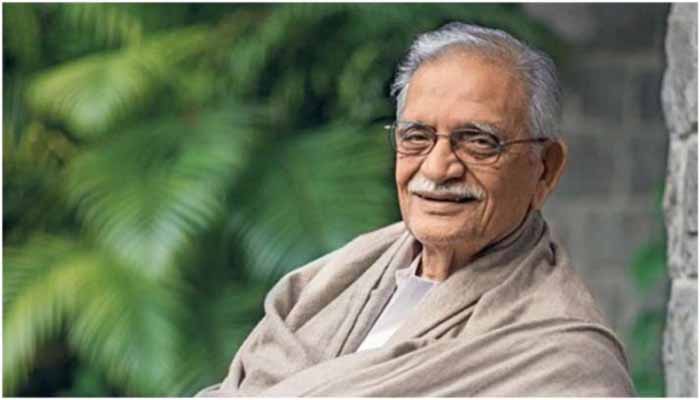 Gulzar Sahab Turns 86: The Wordsmith, Lyricist, Poet, Screenwriter and Film director
Legendary Artiste Gulzar Sahab is celebrating his 86th birthday today. Whether it is about writing stories for films or writing books. From penning down songs and dialogues to directing films and even ads, Gulzar is a true artiste. Every time when he puts pen to paper, it is bound to spring forth 'poetry'.
Gulzar:
Gulzar was born a Sampoorn Singh Kalra on 18 August 1934, in the Jhelum district of Punjab in Pakistan, before the country's partition. He was fond of writing since childhood but his father Makhan Singh Kalra always protested rudely, saying that if he becomes a poet, then he might have to live off his brothers for the rest of his life. But despite the father's opposition, he went on to become what he was destined to be – Gulzar.
He has written dialogues, screenplays, lyrics and even directed some of the most riveting films of Hindi cinema. It is the power of his pen, however, that continues to keep us mesmerised in the present day. He believes in empowering the lesser represented – from the Indian rural society, to the poor and downtrodden, and the female characters in all his films.
Meghna Gulzar:
On the special occassion, his daughter Meghna Gulzar, posted a monochromatic picture. She wrote," I know I'm protected Because his arms cradle me. I know I walk the right path Because his little finger leads me. He dabbles in celluloid So I know I can see. I know I can write Because his ink flows in me. Also, I know I can Because he believes. I know I am Because he is."
ALSO READ: First Lady of Turkey Congratulates Aamir Khan for Addressing Social Issues in his Films
Soulful Poems:
Two other sets of poems, published as Selected Poems and Neglected Poems, have been translated to English by the author and Indian diplomat Pavan K. Varma.
In the words of Gulzar Sahab, "Ghalib is very important for everyone. You should know about him even if you are not familiar with his language. His poems, his lifestyle, his behaviour everything is a great inspiration. At a time when people used to carry their religion on their shoulders, Ghalib talked about humanity. The man lost seven children and carried a huge sadness inside him but despite that he was known for his sense of humour."
He has also published a number of poetry anthologies namely Janam, Ek Boond Chand, Kuch Aur Nazme and Pukhraj. Also, several collections of short stories. And a biography of Mirza Ghalib titled Mirza Ghalib: A Biographical Scenario.
Happy Birthday to the Legendary Artiste.
Stay tuned with the newstrack to get fastest updates.
Click @englishnewstrack to follow us on Facebook.
and @newstrackmedia to follow on Twitter.
Keep yourself updated with latest news through Newstrack App. To download App from Google Playstore visit here - Newstrack App