5 Classics of Amitabh and Jaya Bachchan on duo's 47th Wedding Anniversary
Bollywood's evergreen couple celebrate their 47th anniversary today. Let's rewind and look at their 5 classics where they appeared together.
Mumbai: The iconic couple of Bollywood, Amitabh and Jaya Bachchan are celebrating their 47th wedding anniversary today. The lifeline of Indian film industry, Amitabh Bachchan has graced almost 200 films with his exceptional acting skills. In his 42 years of glorious career so far, he has around 12 blockbusters 11 Super Hits, and 25 hits to his credit.
What Big B said on the day
Bachchan shared a post on his anniversary and wrote, ""47 years .. today .. June 3, 1973 .. !! Had decided if Zanjeer would succeed, we would along with a few friends go to London for the first time .. My Father asked who u going with ? When i told him who , he said you must marry her before you go .. else you don't go .. So .. I obeyed .. !!"
Amitabh and Jaya Bachchan shared the silver screen for the first time in 1972 in 'Bansi Birju'. The journey together has been evergreen since then.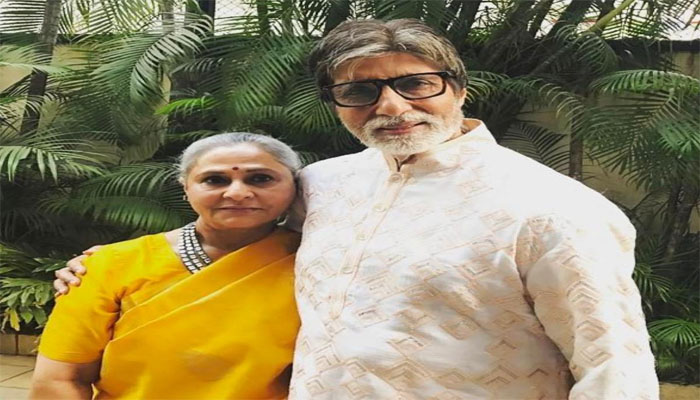 Here's a look at their 5 classics
1. Zanjeer
Released in the year 1973, this movie brought a new trend in the Indian cinema. It was an action packed movie where Amitabh played inspector Vijay Khanna and Jaya appeared as Mala. It became a blockbuster. The success of this movie is said to be the reason behind their marriage.
2. Chupke Chupke
It was released in the year 1975. The cast included Dharmendra, Sharmila Tagore, Amitabh Bachchan, Jaya Bachchan, Om Prakash, Usha Kiran, David Abraham Cheulkar, Asrani and Keshto Mukherjee.
It was a remake of a Bengali film Chhadmabeshi. It was remembered for Dharmendra and Bachchan's comic timing.
3. Sholay
Words fall less to talk about the greatness of this movie. Sholay is considered as one of the greatest classics in the Bollywood industry. It starred Dharmendra, Amitabh Bachchan, Sanjeev Kumar, Hema Malini, Jaya Bachchan and Amjad Khan with others.This was their 3rd movie together in a row in 1975.
4. Silsila
It was released in the year 1981 and did not do too good on the box office. The star cast included Amitabh Bachchan, Shashi Kapoor, Jaya Bachchan, Rekha and Sanjeev Kumar. Silsila was a romantic drama, where Amitabh and Rekha were seen together for the last time. Also, Amitabh and Jaya took 20 year break post this movie, and appeared again in Kabhi Khushi Kabhi Gham(2001)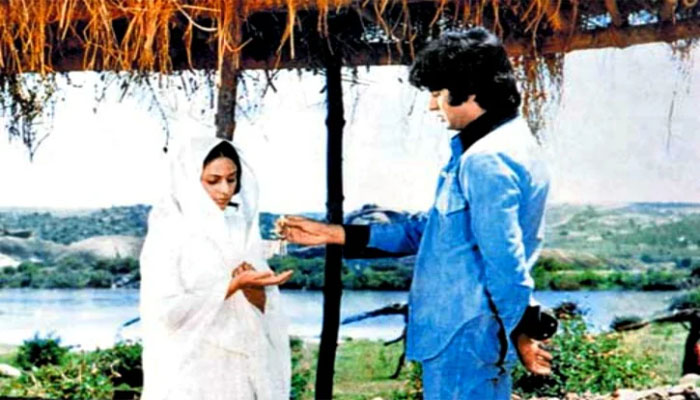 5. Kabhi Khushi Kabhi Gham
Largely known as K3G, was melodrama directed by Karan Johar. It released in the year 2001 and starred Amitabh Bachchan, Jaya Bachchan, Shah Rukh Khan, Kajol, Hrithik Roshan , Kareena Kapoor and Rani Mukerji. It earned great success in terms of box office business. Its songs were cherry on the cake.
Also read : Amitabh & Jaya Bachchan's untold Story; 47 Years of Love