Abhinav Kashyap Reveals shocking facts about Salman Khan and Family
Filmmaker, Abhinav Singh Kashyap blamed Salman Khan and brothers for dominating his career. He said they even bullied him and all of it led to his divorce
Mumbai: After the alleged suicide of Sushant Singh Rajput, the fans and Bollywood is in utter shock. Now, celebrities are taking turn to speak about their sour experiences. Many reports suggested that nepotism flows in each and every corner of B-town. Sushant Singh Rajput might be one of the victim. In shocking turn of events, Fimmmaker, Abhinav Singh Kashyap made some startling revelations on Salman Khan and family.
Kangana Ranaut already slammed Bollywood for not acknowledging the actual talent and same was the case with Sushant. Even Raveena Tandon opened about her bitter sour experiences when she started her career.
Read More: Raveena Tandon talks about struggles in Bollywood post Sushant's death
In a recent post on social media, Abhinav Kashyap poured his heart out. He stated, how Salman Khan and family tried to dominate his career. They even bullied him and much more.
Here's what Abhinav Kashyap said-
"The reason I moved out of making Dabangg 2 ten years ago is because Arbaaz Khan, in collusion with Sohail Khan and family, was trying to take control of my career by bullying me. Arbaaz Khan sabotaged my second project with Shree Ashtavinayak Films which I was signed up with by personally calling their head Mr. Raj Mehta and threatening him with dire consequences if they made a film with me. I had to return the signing money to Shree Ashtavinayak films and moved to Viacom Pictures. They did the same thing."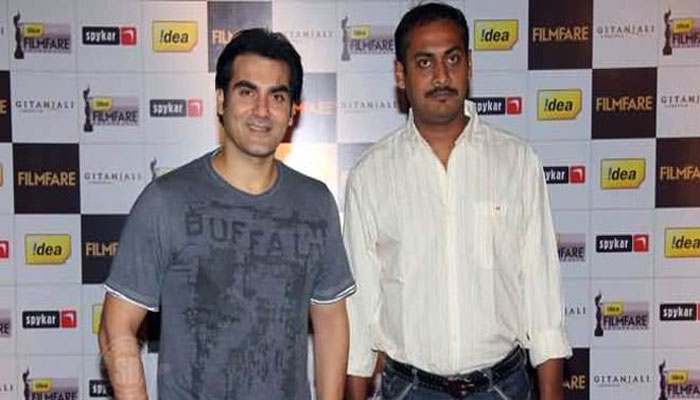 "Only this time the sabotager was Sohail Khan and he intimidated the then Viacom CEO Vikram Malhotra. My project was sabotaged and I was made to return my signing fee of Rupees 7 Crores plus interest of Ninety odd lacs. It's only then that Reliance Entertainment came to my rescue and we forged an enduring partnership for my film Besharam,"
Abhinav Kashyap even blamed them for his divorce and family split-
"All my projects and creative endeavours have been sabotaged. I have been repeatedly threatened with life and rape threats given to/for the female members of my family. The sustained gas lighting and bullying destroyed my mental health and that of my family. It led to my divorce and breaking up of my family in 2017."
Abhinav concluded his post by adding "I refuse to cow down and will fight on till I see the end of either them or me. Enough tolerance. It's time to fight back."
Abhinav has also demanded for further investigations in Sushant's suicide matter.
Also read: Sushant Singh Rajput's Death Sparks Debate On Nepotism in Bollywood