10 famous celebrities who grew up in huge families 
Lucknow: A family completes the life of any man or woman. Be it a commoner or any celebrity, they all have families.
Some are raised in big families with lots of brothers and sisters while others have small families.
In an example, reality TV star Kim Kardashian has three 3 siblings (Kourtney, Khloe, and Rob), 2 half-sisters (Kendall and Kylie Jenner), and 2 step-brothers (Brody and Brandon Jenner).
Here is a list of celebrities who have huge families:
1. Stephen Colbert
Age: 53
Birthplace: Washington, D.C., United States of America
Stephen Colbert was born to James William Colbert, Jr. and Lorna Tuck. Colbert has 11 siblings. His siblings include James, Edward, Mary, William, Margo, Thomas, Jay, Elizabeth, Paul, and Peter Colbert.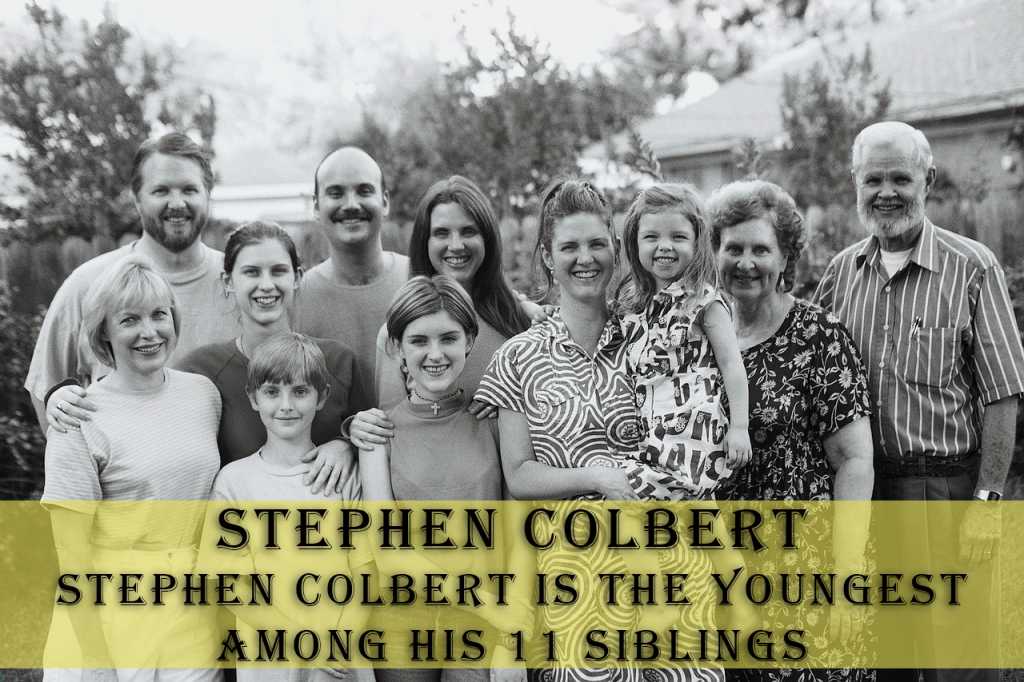 2. Sarah Jessica Parker
Age: 53
Birthplace: Nelsonville, Ohio, United States
Sarah Jessica Parker is one of eight children. Her siblings include Pippin Parker, Timothy Britten Parker (brothers), Rachel Parker (sister), Megan Forste, Allegra Forste (half-sisters), Aaron D. Forste, Andrew Forste (half-brothers)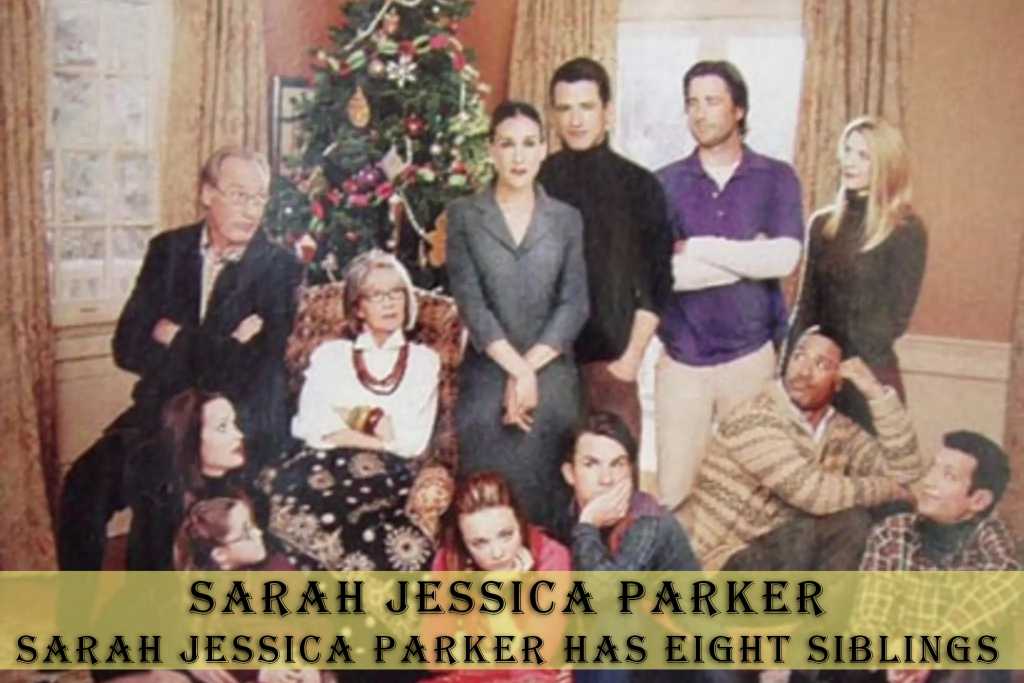 3. Perry Como
Age: 88 (died)
Birthplace: Canonsburg, Pennsylvania, United States
Perry Como had 13 siblings and was born to Lucia Travaglini and Pietro Como.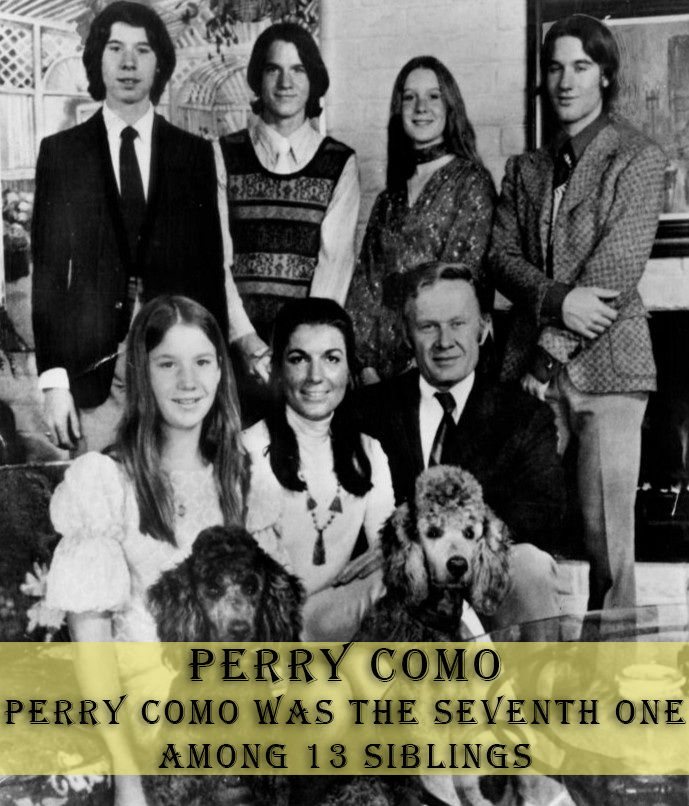 4. Michael Jackson
Age: Died at 51 (1958-2009)
Birthplace: Gary, Indiana, United States of America
Michael Jackson had three brothers and five brothers who were born to Katherine Esther Scruse (Katherine Jackson) and Joseph Walter "Joe" Jackson. His siblings include Janet, Jermaine, La Toya, Rebbie, Randy, Tito, Marlon, and Jackie Jackson. He also has three children: Michael Joseph Jr. ("Prince"), Paris-Michael Katherine, and Prince Michael Jackson II.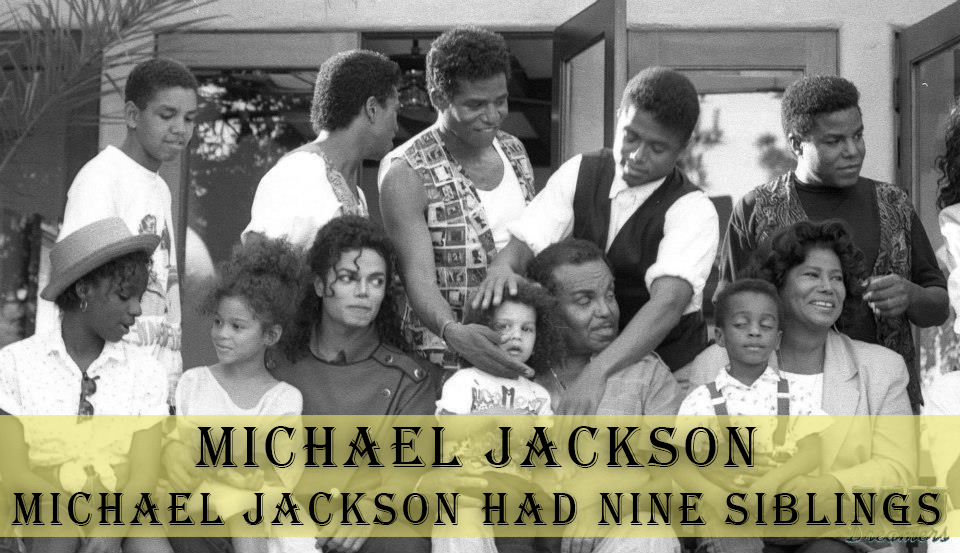 5. Mark Wahlberg
Age: 46
Birthplace: Dorchester, Boston, Massachusetts, United States of America
Mark Wahlberg has 8 siblings including Donnie, Arthur, Jim, Paul, Robert, Tracey, Michelle, and Debbie Wahlberg. They were all born to Alma Elaine Donnelly and Donald Edward Wahlberg. Wahlberg also has three half-siblings and four children.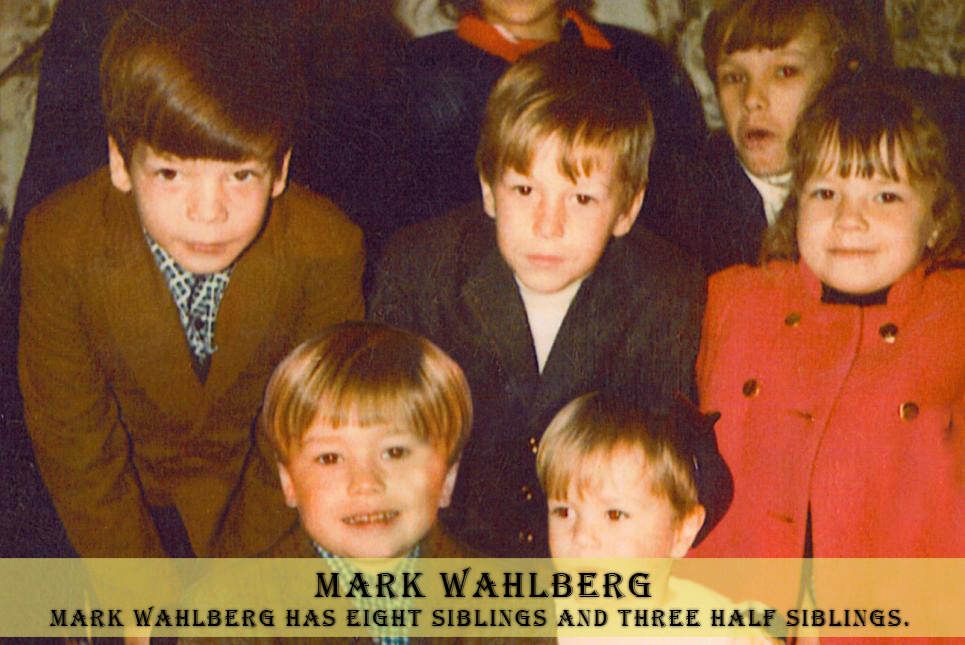 6. Marie Osmond
Age: 58
Birthplace: Ogden, Utah, United States of America
Virl, Tom, Alan, Wayne, Merrill, Jay, Jimmy, and Donny Osmond are Osmond's eight brothers. She also has eight children.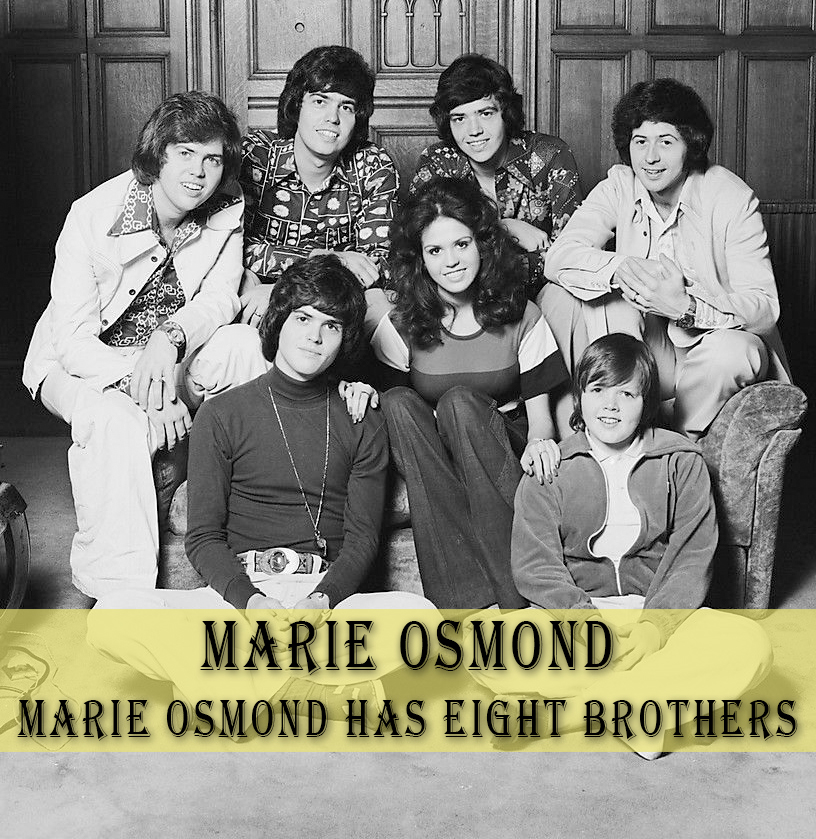 7. Madonna
Age: 59
Birthplace: Bay City, Michigan, United States of America
Madonna was born to Silvio Anthony Ciccone and Madonna Louise, who were both Roman Catholic. The pop superstar has 5 siblings and 2 half-siblings.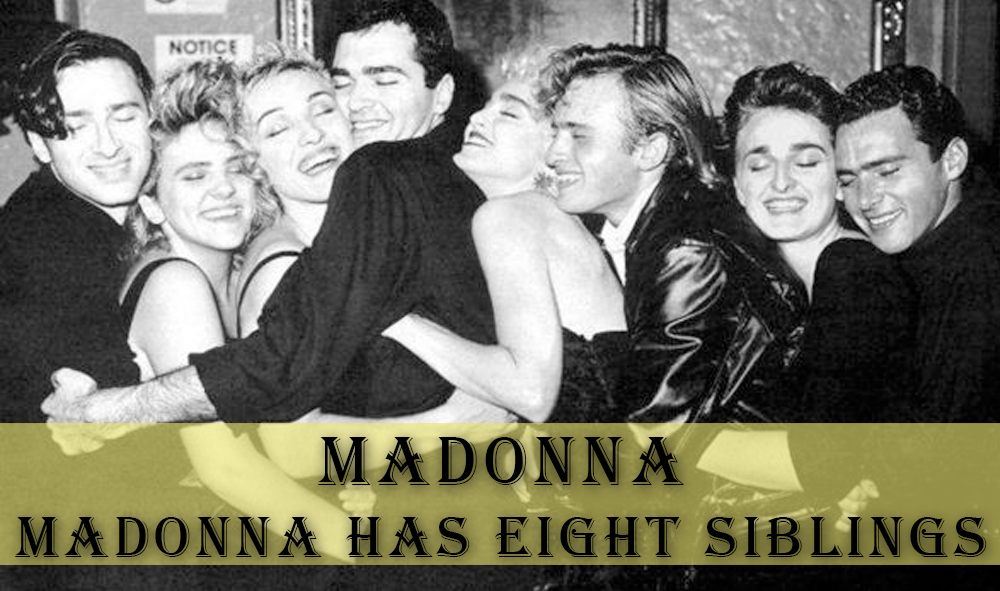 8. Celine Dion
Age: 50
Birthplace: Charlemagne, Canada
Dion's family consisted 14 children. Her siblings included Claudette, Manon, Denise, Ghislaine, Paul, Linda, Daniel, Jacques, Pauline, Louise, Micheal, Liette, and Clément Dion. Celine Dion also has three children- René-Charles and twins Eddy and Nelson.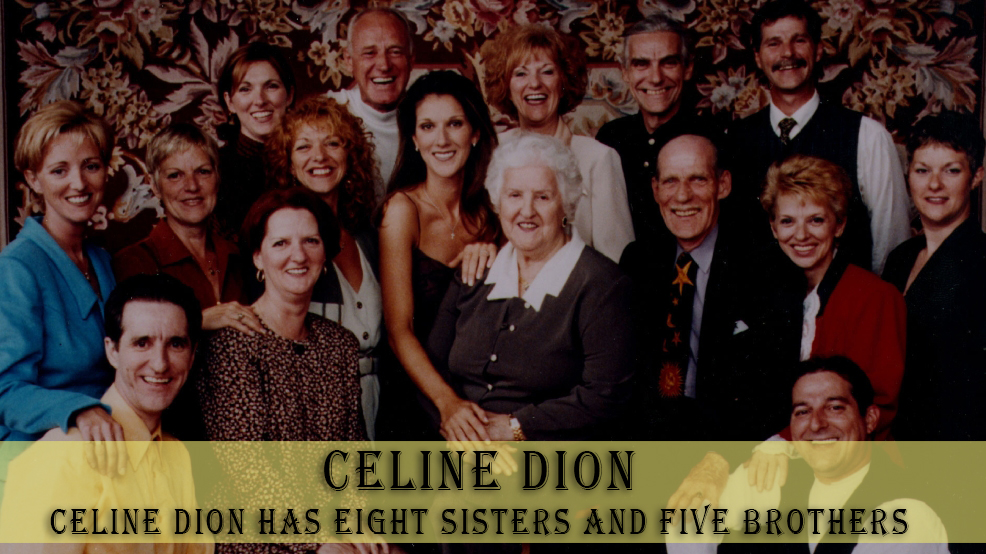 9. Dolly Parton
Age: 72
Birthplace: Sevierville, Tennessee, United States of America
Dolly Parton was born to Robert Lee Parton and Avie Lee Owens and has 11 siblings. Her siblings include Stella Parton, Randy Parton, Rachel Dennison, Willadeene Parton, Floyd Parton, Coy Denver Parton, Cassie Nan Parton, Freida Estelle Parton, Robert Lee Parton Jr., David Wilburn Parton, and Larry Gerald Parton.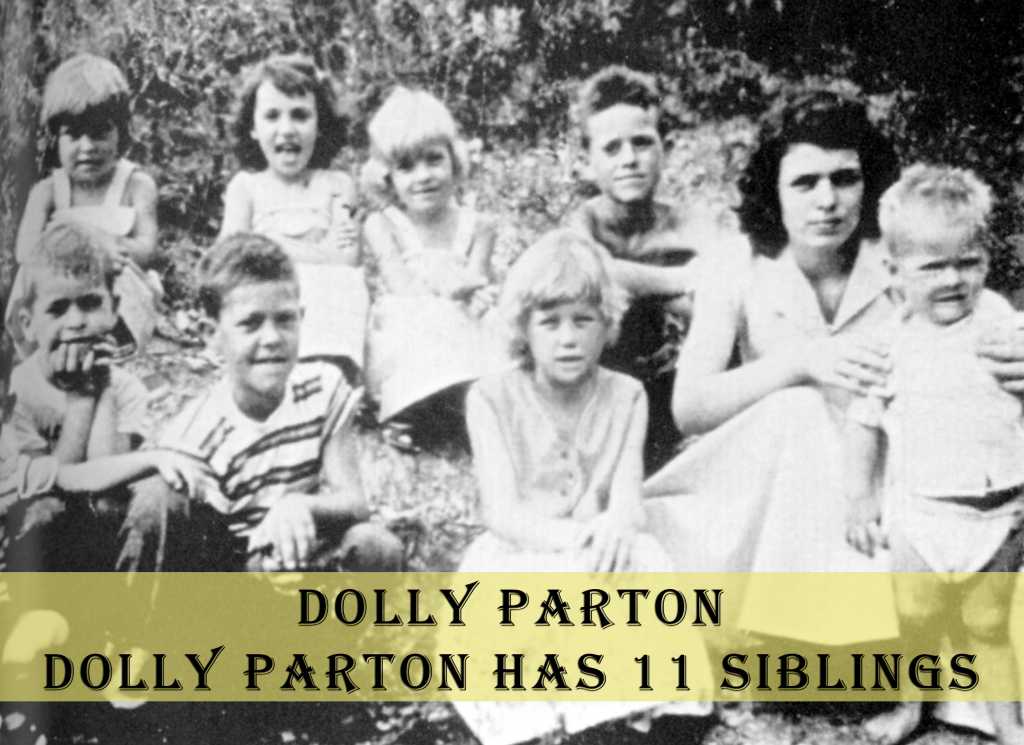 10. Bill Murray
Age: 67
Birthplace: Wilmette, Illinois, United States of America
Bill Murray has 8 siblings including Joel, John, Edward III, Laura, Peggy, Nancy, Andy, and Brian Doyle-Murray. Murray also has six children.