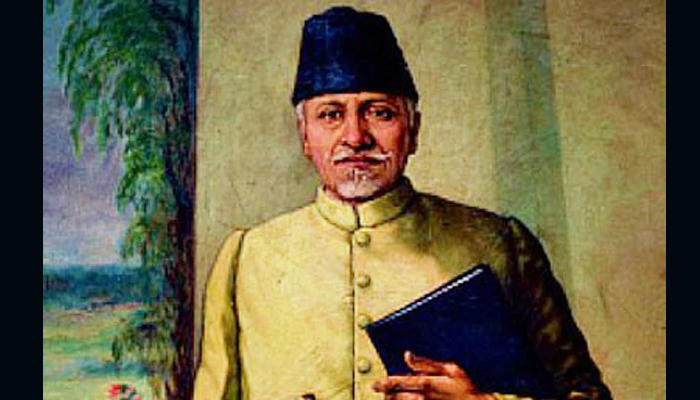 Maulana Azad's birth anniversary today, know what is 'National Education Day'
New Delhi: National Education Day is an annual observance in India to commemorate the birth anniversary of Maulana Abul Kalam Azad, the first education minister of independent India. Freedom fighter, scholar and eminent educationist Maulana Abul Kalam Azad was a key architect of education in independent India.
ALSO READ: If I worry about route, destiny wouldn't like it: Sanjay Raut
He was the first education minister of independent India from 15 August 147 to 2 February 1958. The day is also seen as an occasion to remember Azad's contribution in laying the foundations of the education system in an independent India, and evaluating and improving the country's current performance in the field.
ALSO READ: Senior SC judges hail CJI Gogoi for Ayodhya verdict
The Ministry of Human Resource Development announced on 11 September 2008, "The Ministry has decided to commemorate the birthday of this great son of India by recalling his contribution to the cause of education in India. November 11 every year, from 2008 onwards, will be celebrated as the National Education Day, without declaring it a holiday."
Who was Maulana Abul Kalam Azad?
-Azad was born on 11 November 1888 in Mecca, then a part of the Ottoman Empire.
-His real name was Sayyid Ghulam Muhiyuddin Ahmed bin Khairuddin Al Hussaini, but he eventually became known as Maulana Abul Kalam Azad.
-Azad's father was a scholar who lived in Delhi with his maternal grandfather, as his father had died at a very young age.
-During the Indian Rebellion of 1857, he left India and settled in Mecca.
-His father Maulana Sayyid Muhammad Khairuddin bin Ahmed Al Hussaini wrote twelve books, had thousands of disciples, and claimed noble ancestry, while his mother was Sheikha Alia bint Mohammad.
Azad was a great journalist
-He was a senior leader of the Indian National Congress during the Indian independence movement.
-Azad was a great journalist.
-Azad developed political views considered radical for most Muslims of the time and became a full-fledged Indian nationalist.
-Azad's education had been shaped for him to become a cleric, but his rebellious nature and affinity for politics turned him towards journalism.
-Maulana Azad worked for Vakil, a newspaper from Amritsar.
-Maulana Azad wrote many books including India Wins Freedom, Ghubar-e-Khatir, Tazkirah, Tarjumanul Quran, etc.
Azad worked to bring harmony
-He was conferred with India's highest civilian award Bharat Ratna, after his demise, on 1992.
-He always worked to bring harmony between Hindu-Muslims and believed in the unity of the two.
-He didn't want a seperate country for Indian muslims and always opposed the partition.
-He actively participated in Khilafat movement.
-He became the youngest president of Indian National Congress on 1923.
-He headed Congress as its president from 1940-1945.
-After Indiependence he was elected an MLA from Uttar Pardesh's Rampur district and also became the first education minister of free India.
-He was a revolutionary and also participated in Salt March (Dharasana Satyagraha) led by our National father Mahatma Gandhi.