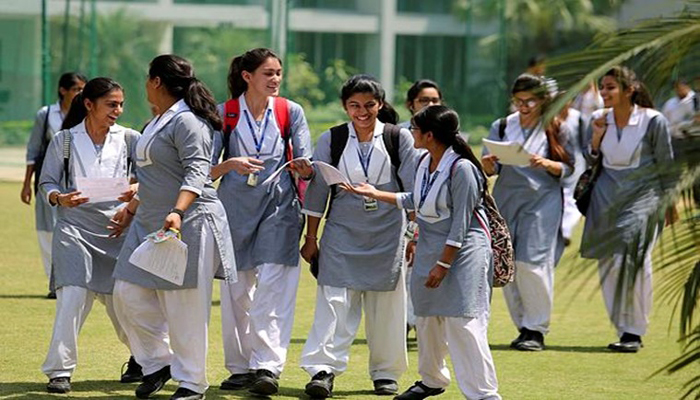 Health Ministry announces guidelines for teaching activities in classrooms (PC: Social Media)
The New Education Policy says that all students will participate in a 10-day bagless period sometime between grades 6 to 8. During this period, the students will intern with local vocational experts such as carpenters, gardeners, potters, artists etc.
Bagless Days:
The New Education Policy (NEP) proposes exposing at least 50 per cent learners to vocational education. The policy says that students would be exposed to vocational subjects as early as grade 6. NCERT will also frame a practice-based curriculum for Grades 6 to 8.
"Every student will take a fun course, during Grades 6-8, that gives a survey and hands-on experience of a sampling of important vocational crafts, such as carpentry, electric work, metal work, gardening, pottery making, etc., as decided by States and local communities and as mapped by local skilling needs," chalks out the policy.
ALSO READ: JNU To Remain Closed Till August 31 Amid Increasing Coronavirus Cases
New Education Policy:
NEP also suggests similar internship opportunities to learn vocational subjects throughout grades 6 to 12 including during holiday periods.
Vocational courses will also be made available online keeping in line with the emphasis on online and digital education in the New Education Policy.
ALSO READ: Mathematics Guru RK Srivastava: Make Mathematics Your 'Favourite' Subject
As per the new policy, bagless days will be encouraged throughout the year for various types of enrichment activities. Involving arts, quizzes, sports, and vocational crafts.
School students will also be exposed to outside activities periodically. Through visits to places of historical, cultural and tourist importance including monuments, museums.
Meetings with local artists and craftsmen, and visits to higher educational institutes in their respective village, tehsil, district, or state will also be encouraged.
Stay tuned with the newstrack to get fastest updates.
Click @englishnewstrack to follow us on Facebook.
and @newstrackmedia to follow on Twitter.
Keep yourself updated with latest news through Newstrack App. To download App from Google Playstore visit here - Newstrack App