Happy-Painful memories come to life as Moshe visits Mumbai
Mumbai: Moshe Holtzberg, the child who survived the 26/11 terrorist attack is in Mumbai and would be revisiting those memories, at the Nariman House, that remind him of losing his people.
He would be returning to the house where his mother last kissed him, his father last hugged him and would try to recollect all those happy moments of togetherness, leaving behind the pain he has gone through.
Today is the last day of Israeli Prime Minister's three-day visit and Moshe will unveil the memorial of the victims who lost their lives in the deadly attack.
Now 11 years old, the little boy was not even two at the time of the attack and was saved by his nanny. The child is returning to the city of his birth for the first time.
Also Read: Rocket lands in Indian Embassy in Kabul, causes minor damage
The official sources said that the Moshe will unveil the 'Live Memorial' on January 18. "We hope to finish a part of the memorial before the next 26/11 anniversary, which would be the tenth and people would be allowed to visit the memorials soon," a senior government official said.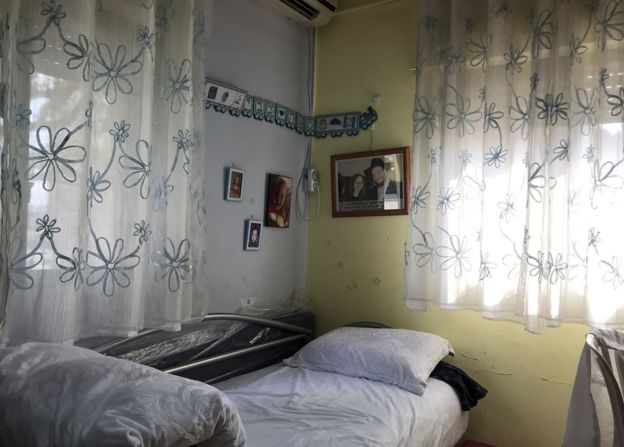 Moshe's room where a photograph of his parents hang above the bed...!
About the memorial:
The top two floors and the terrace would be part of the memorial.
All victims' names would be engraved in the garden area and there would be a special corner for Moshe's parents.