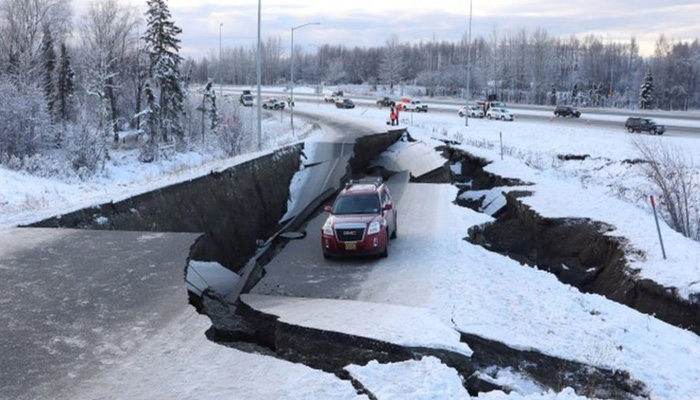 Tsunami waves generated by magnitude 7.5 earthquake near Alaska (PC: Social Media)
New Delhi: Earthquake tremors have triggered a tsunami threat. Strong earthquake struck off Alaska coast of US. Its intensity is reported to be 7.5 on the reactor scale. It was a matter of concern that after this earthquake, the sea started waving and a small tsunami followed, after which the people were evacuated to a safe place by issuing a tsunami warning.
earthquake of magnitude 7.5 off the coast of Alaska:
Indeed, earthquake tremors were felt off the coast in Alaska, USA. It is being told that the earthquake was 41 km below the ground at 94 km from Sand Point city. At the same time, its intensity was measured 7.5. The Alaska Earthquake Center reported that earthquake tremors were felt about 3 times. The earthquake was of the highest intensity for the first time and the intensity of the tremors that followed was twice more than 5.
Tsunami waves of 1.5 to 2 feet high:
The condition of the people will get worse when after that the tsunami waves started rising. At some places, tsunami waves of 1.5 to 2 feet high. A warning was issued in this regard and people were sent to a safe place from the coastal areas. The warning was later changed to counseling.
It was said that powerful waves and current could affect the earthquake affected areas and close to the coast. People were asked to go to the height area.
'We expect we will have another one in about half an hour," noted Osterback. "We're right on the fault line. I grew up here and it's kind of normal,' residence of that area.
Stay tuned with the newstrack to get fastest updates. Click @englishnewstrack to follow us on Facebook and @newstrackmedia to follow on twitter.
Keep yourself updated with latest news through Newstrack App. To download App from Google Playstore visit here - Newstrack App