Taiwan bus rams into fence, killing all the 26 passengers
Taipei: A Taiwan bus carrying Chinese tourists rammed into an expressway fence and caught fire , killing all the 26 passengers near here on Tuesday.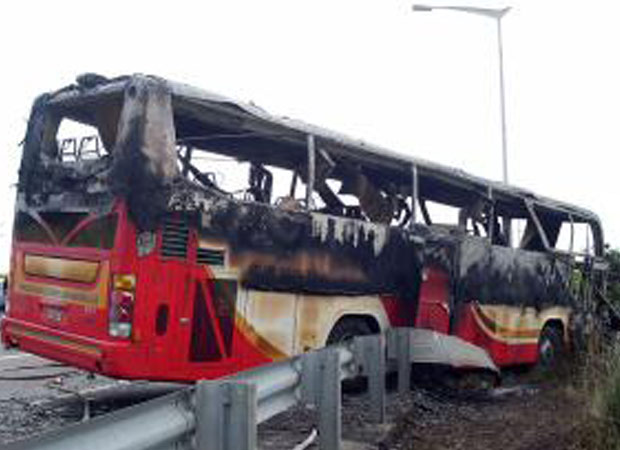 The bus carried 26 persons including the driver and a tour guide.

They were on the way to Taoyuan airport.

The tourists were scheduled to board a plane at 0430 hours for Dalian, a Chinese city.

Police said that bus caught fire before it crashed into the barrier.
An officIal from National Fire Agency said," At this stage it is still not clear why no passenger escaped from the bus. Prosecutors and police are investigating the cause of the accident."