Kabul Shia mosque attack: death toll mounted to 32
According to the police officer, "The attacker entered the Baqir-ul-Olum mosque as people were preparing for prayers." Spokesperson of ministry of public health, Mohommad Ismail Kawusi said," Until now, 17 wounded and eight dead bodies have been carried to hospitals by the ambulance. The number of casualties could be bigger
Kabul: At least 32 people were killed and many others were injured when a suicide bomber exploded an explosive device inside a Shia mosque in Kabul on Monday. The Islamic State has claimed the responsibility of the attack.
The blast took place at the Baqir Olum mosque around 1230 hours when people gathered at the mosque to mourn for Arbaeein (the 40th day) of Ashura.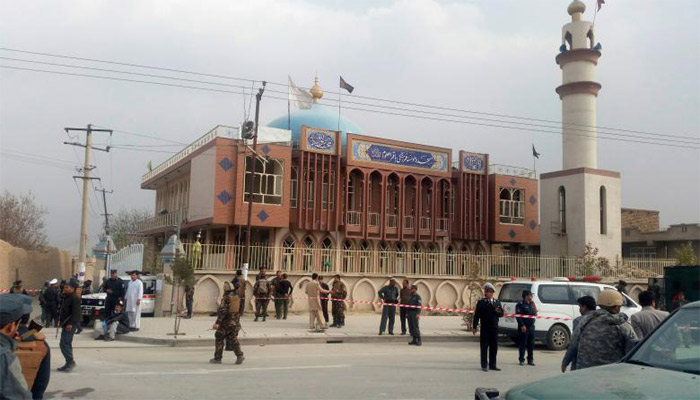 According to the police officer, "The attacker entered the Baqir-ul-Olum mosque as people were preparing for prayers."
Spokesperson of ministry of public health, Mohommad Ismail Kawusi said," Until now, 17 wounded and eight dead bodies have been carried to hospitals by the ambulance. The number of casualties could be bigger."
This is a developing story.