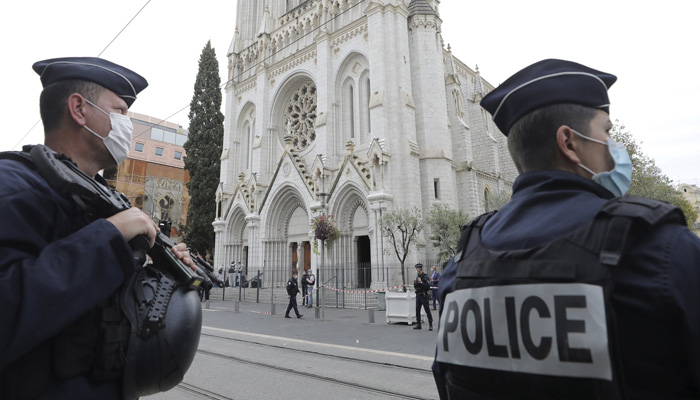 Stir in France over Muhammad's cartoon; Macron says violence unacceptable (PC: Social Media)
Paris: France and Turkey are face to face after the murder of teacher Samuel Paty over a cartoon of Prophet Mohammed in France. The French President is raising the flag of freedom of expression and the Ottoman President of Islam. Anyone can take this form later.
Freedom of expression:
In a school in a Paris suburb, Samuel Paty showed the eighth grade students a cartoon of the Prophet Mohammad in a class with freedom of expression. He did, however, send Muslim students out of the classroom before doing so. Pati's motive behind showing the cartoon was to discuss freedom of expression in France. He was later beheaded by a Chechen refugee out of school. This Chechen refugee was also killed in police action.
Violence in France:
From the initial investigation, the picture has revealed that the teacher was killed for showing cartoons. There was a tremendous response in France to this murder and a large number of people demonstrated in support of the teacher. Teacher Samuel Paty was also awarded the country's highest civilian honor.
While paying tribute to Paty, President Emanuel Macron announced that France would not back down from its stand. The President clearly stated that his country will not stop making cartoons and freedom of expression is paramount for the country.
Controversy on Cartoon:
In 2015 also in France, terrorists attacked the office of the magazine Charley Hebdo and killed the employees present there. The magazine had printed a cartoon of Prophet Muhammed. Even after this, there were large-scale demonstrations in the country and all the big leaders of the European Union took part in these demonstrations. Earlier in Sweden, the world has also seen such cartoons and murder and protests for them.
Stay tuned with the newstrack to get fastest updates. Click @englishnewstrack to follow us on Facebook and @newstrackmedia to follow on twitter.
Keep yourself updated with latest news through Newstrack App. To download App from Google Playstore visit here - Newstrack App