Wow!! can anyone swim like this as Varanasi's Pramod Sahni does
Varanasi: ''Winners do not do different things, they do things differently,'' said a motivational writer. Pramod Sahni of Varanasi, however, does the different thing and that too differently.
Nurturing his passion into a record making endeavour, Pramod Sahni has decided to enter into the Guinness Book of World Records for his unmatched talent in a starnge manner. There are many styles in Swimming but Pramod has his own!!! He swims with both his hands and legs tied and also with 3 Kg weight, which he keeps on his back while floating against the river waves.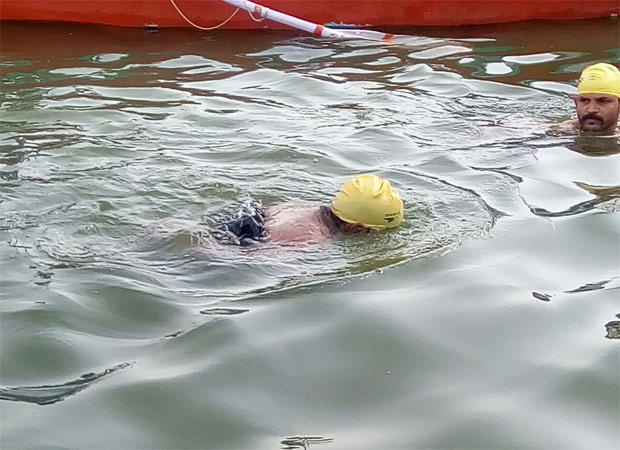 Who is Pramod?
32-year-old Pramod Sahani stays at Darbhanga Ghat on the bank of River Ganga in Varanasi.
He started swimming from the very young age.
He follows PM Narendra Modi's Swachh Bharat Mission and wants the river Ganga to be cleaned.
Pramod is practising swimming with tied hands and legs from the past six years.
People always get amazed to see Pramod swim and applaud his talent.