Pictures: Naked Trump to be put up for auction, shot by people
Washington: The lone surviving naked statue of Republican Party's nominee for United States presidential polls Donald Trump will be put up for auction on October 22. The life-size artwork was fashioned by INDECLINE, a California-based art collective.
Moreover, the sculpture was unveiled at Los Angeles' Hollywood Boulevard street in August last.
It may be mentioned that four other statues of the same kind had earlier appeared in San Francisco, Seattle, New York and Ohio. All those works of art were, however, vandalised or confiscated.
"The sculpture's estimated value is somewhere between $10,000 and 20, 000," said Julien's Auctions on Wednesday.
When displayed on a city street, the statue was enveloped by amused and surprised passersby. Apparently, all of them were keen to take pictures posing with the naked model of Trump. Scroll down to see some exclusive photographs of the scene brought to you by Newstrack.com: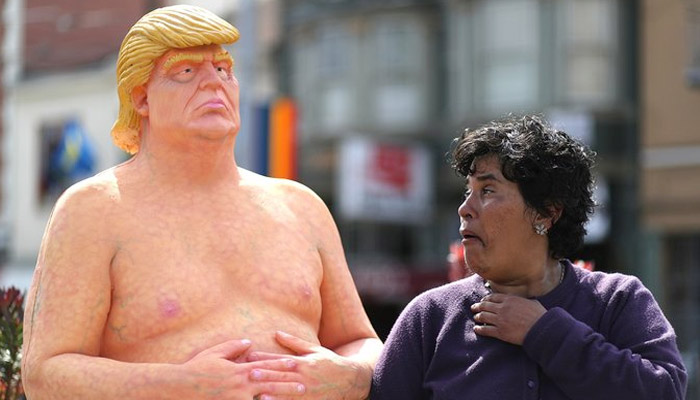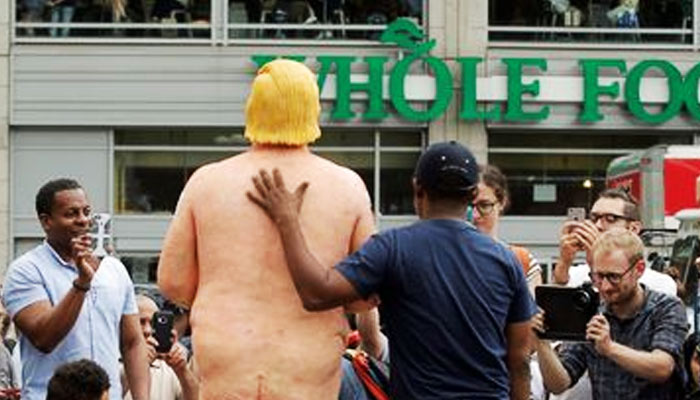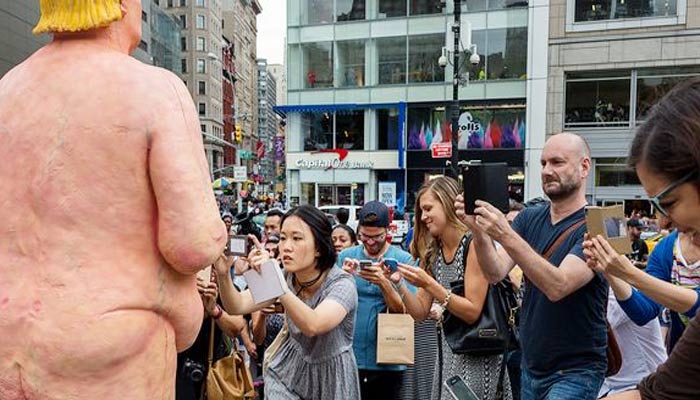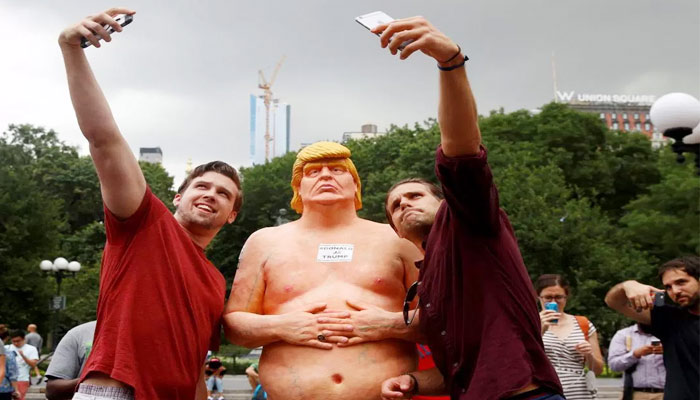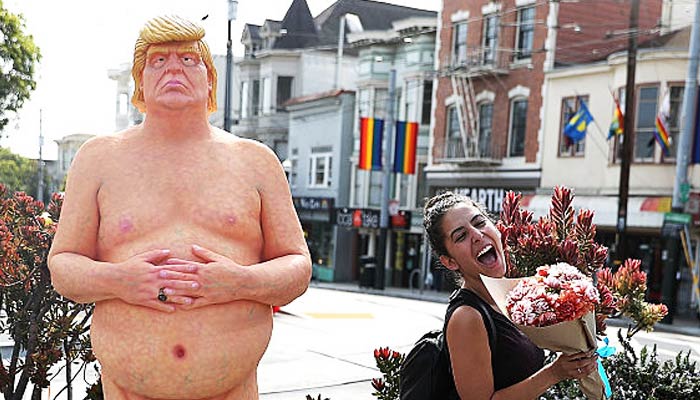 Also Read: Photos: US girl sparks backlash after posing with hunted animals