Modi @US CONGRESS: 72 times applause, 9 times standing ovation
Washington: Despite wrangling between Democrats and Republicans in the US Congress, for once the common factor was Indian Prime Minister Narendra Modi whose address to the joint session on Wednesday met with all attention and appreciation.
The speech of Modi floored the members from both the sides alike and his speech was punctuated with as many as 72 applauses and nine standing ovation. Incidentally, it was the same US Congress which had passed the resolution in 2005 about banning Modi from visiting the United States.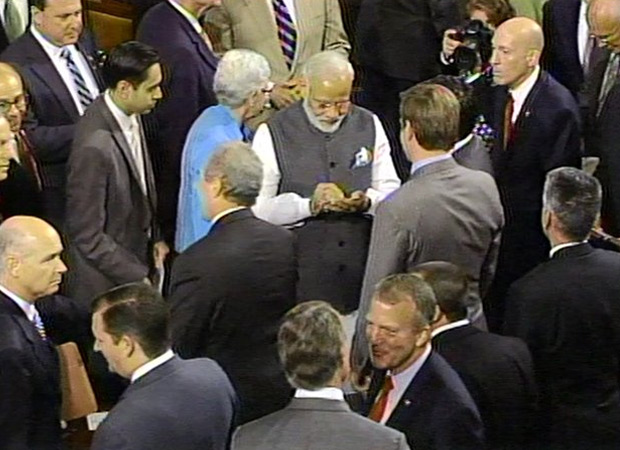 Modi magic stunned the members hugely as US MPs looked convinced with his views applauding 72 times during his address.
He spoke for about 45 minutes to the US Congress, after which, they resonated with thunderous applause and given standing ovation.
All were deeply impressed with Modi's views over Indo-US relations. They honoured Indian PM by giving standing ovation for about 9 times.
Several MPs were also seen taking autographs from the Indian Prime Minister.