Massive fire breaks out in London Grenfell Tower, many killed
London: Several persons have died in a huge fire that ripped through a west London tower block, with many residents still missing amid reports of people trapped in their homes.
At least 600 people were believed to have been inside 120 flats in the 24-storey Grenfell Tower when the fire began in the early hours of Wednesday morning.
Residents who escaped spoke of others trapped and screaming for help, with some holding children from windows and others jumping from upper floors.
Pictures from the scene showed flames engulfing the block and a plume of smoke visible across the capital, while others showed residents looking out of windows in the block.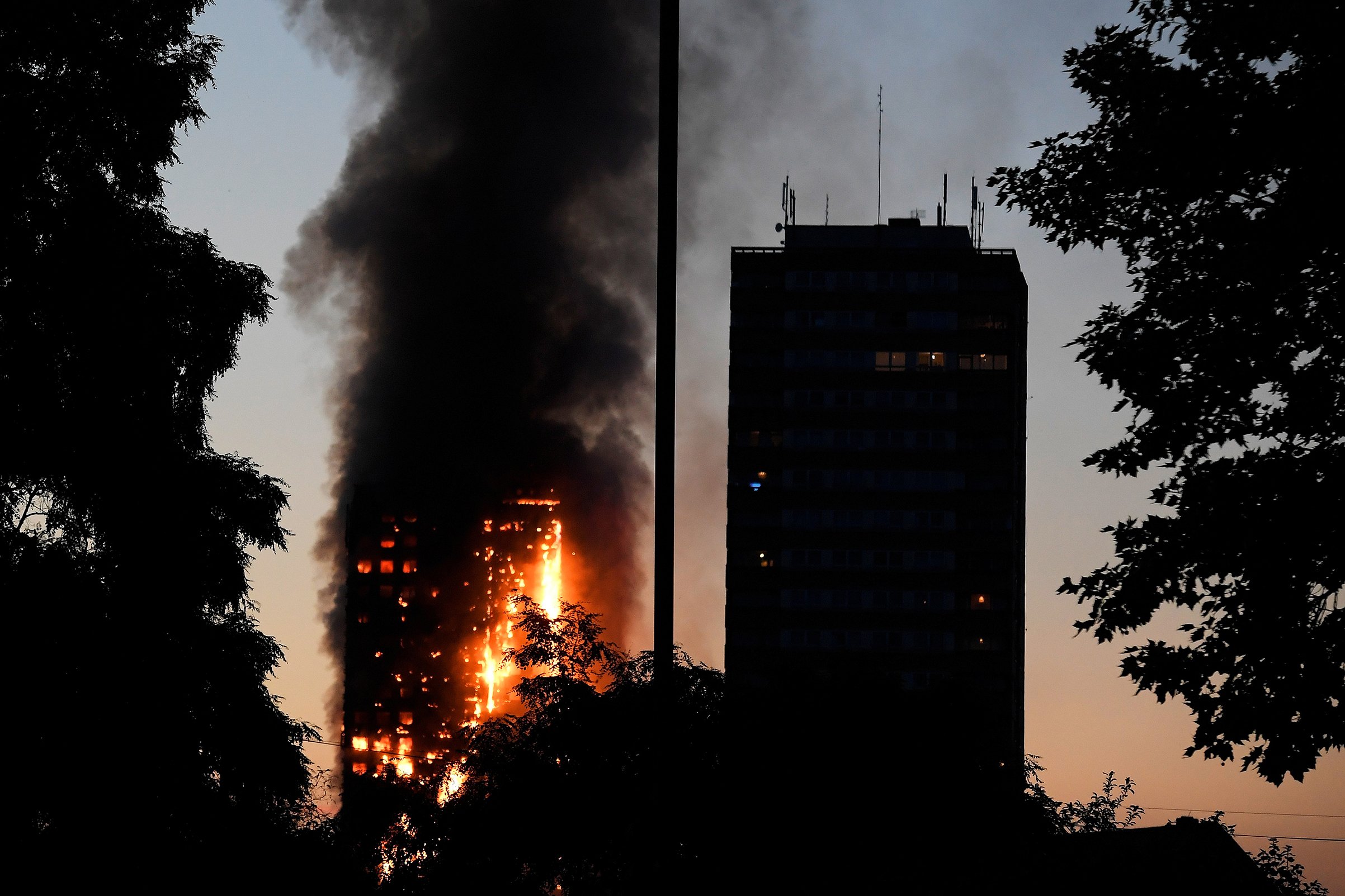 London Fire Brigade said that the fire had engulfed all floors from the second to the top of the Grenfell Tower, where several hundred people lived on the Lancaster West Estate in west London.
"We have taken 50 patients to five hospitals," London Ambulance Service said.
Paul Munakr, who lives on the seventh floor, managed to escape. "As I was going down the stairs, there were firefighters, truly amazing firefighters that were actually going upstairs, to the fire, trying to get as many people out of the building as possible," he stated.
Eyewitness Jody Martin said, "I watched one person falling out, I watched another woman holding her baby out the window...hearing screams."
The fire in the 24-storey Grenfell Tower on Latimer Road near Notting Hill started in the early hours of Wednesday.

200 fire fighters were at the scene along with forty engines that were called at just after 1250 hours.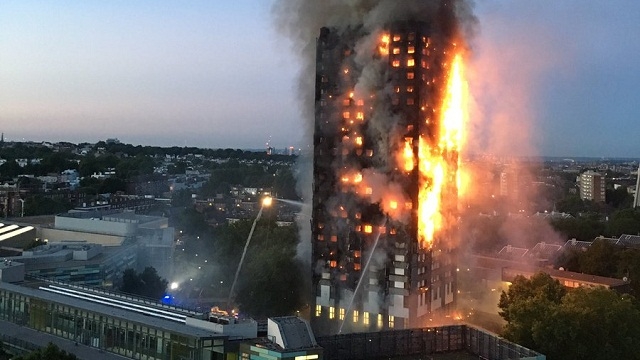 In a statement on Facebook, Assistant Commissioner Dan Daly said, "Firefighters wearing breathing apparatus are working extremely hard in very difficult conditions to tackle this fire. This is a large and very serious incident and we have deployed numerous resources and specialist appliances."
The statement said the fire reached from the second storey of the building to the top and the cause of the fire was not known.
The London Ambulance Service said that it had sent a number of resources to the area including its hazardous area response team.
IN SLIDES: