Karachi hotel fire claims 11 lives, 70 others injured
Karachi: At least 11 people died of asphyxiation and more than 70 people were injured when a massive fire broke out in a four-star hotel of the southern port city here in Pakistan on Monday. The guests were sleeping when the fire broke out.
According to a police officer Taqueer Naeem, the blaze started early morning in the hotel's kitchen. "An exact cause of the fire was not yet known," he further said.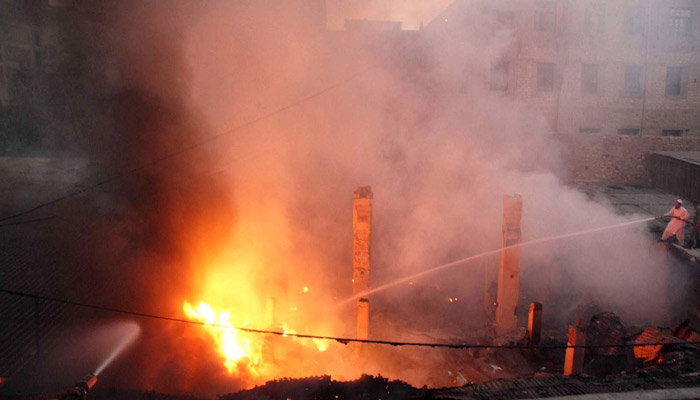 Dr. Semi Jamali at Karachi's Jinnah's Hospital where injured were admitted, said that some foreigners were among those being treated for burns. She also said, the major cause of deaths was asphyxia.
More details regarding this news are awaited.