Guatemala Volcano Eruption: Toll rises to 62; over 3000 evacuated
Guatemala City:The toll from the eruption of a highly active volcano near Guatemala's capital has risen to 62, officials said.
Soldiers are helping firefighters search for missing people after Sunday's horrific volcanic eruption in Guatemala, when torrents of superheated rock, ash and mud destroyed villages, BBC reported on Monday.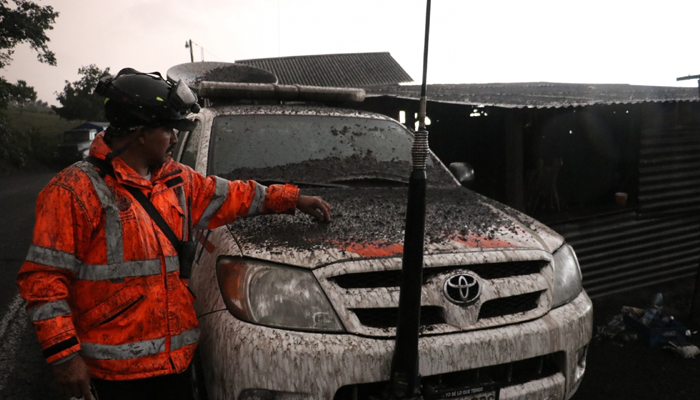 A Civil Protection member stands by a vehicle covered by ashes in Acatenango, Chimaltenango Department, Guatemala
The National Coordination for Disaster Reduction of Guatemala (CONRED) said that 3,265 people have been evacuated, 1,711 people have been settled in shelters and over 1.7 million have been affected, Xinhua news agency reported.
Thousands of people are being housed in temporary shelters. Volcanologists report the eruption, which sent ash up to 10 km (33,000ft) into the sky, is now over, BBC reported.
The eruption also generated pyroclastic flows - fast-moving mixtures of very hot gas and volcanic matter - descending down the slopes, engulfing communities such as El Rodeo and San Miguel Los Lotes.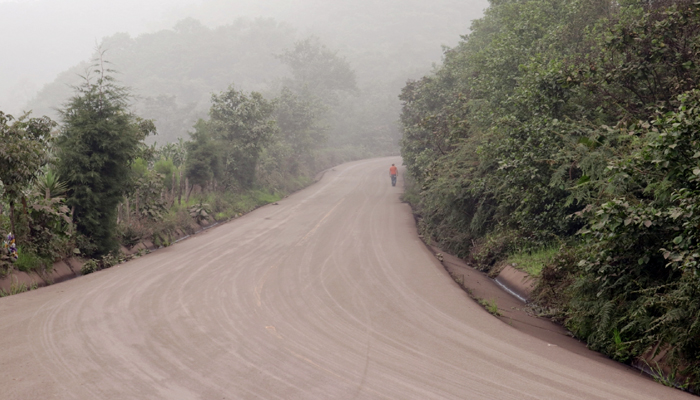 A person walks on the road covered by ashes during the eruption of the "Volcan de Fuego", in Acatenango, Chimaltenango Department, Guatemala
Eufemia Garcia, from Los Lotes, described how she narrowly escaped the volcanic matter as she walked through an alley to go to the shops.
Though she had found two of her children alive she was still searching for two daughters and a son and a grandson, as well as her extended family.
"I do not want to leave, but go back, and there is nothing I can do to save my family," she said.
Efrain Gonzalez, who fled El Rodeo with his wife and one-year-old daughter, said he had had to leave behind his two older children, aged four and ten, trapped in the family home.
Another resident Ricardo Reyes was also forced to abandon his home: "The only thing we could do was run with my family and we left our possessions in the house. Now that all the danger has passed, I came to see how our house was - everything is a disaster."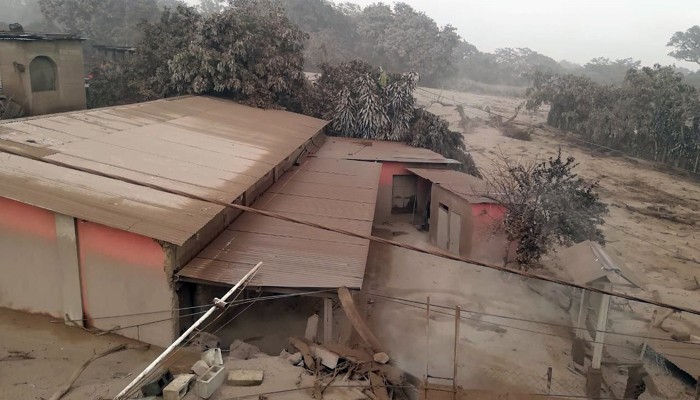 Houses covered by ashes during the eruption of the "Volcan de Fuego"
Firefighter Rudy Chavez descried how he was searching affected areas for survivors and also for those who had died.
"We were about to evacuate the area when we found an entire family inside a home," he said.
"We worked to remove their bodies from the house. Someone raised the alarm that the area was very dangerous and we evacuated but thank God we met with our objective of recovering the bodies of those people."