Open fire critically injures people in an anti-Trump rally in Seattle
Seattle: At least five people including a woman were critically injured in an open firing, during an anti-Trump rally, by a gunman in Seattle city of Washington on intervening hours of Thursday.
According to the police, more than thousand people were protesting against the Trump's surprise victory in the US presidential election where suddenly some type of argument took place and the gunman started firing between the crowd.
The police, however, refused to relate the firing with the protest, instead, it stated the incident to be a result of an argument that took place between the gunman and some other people.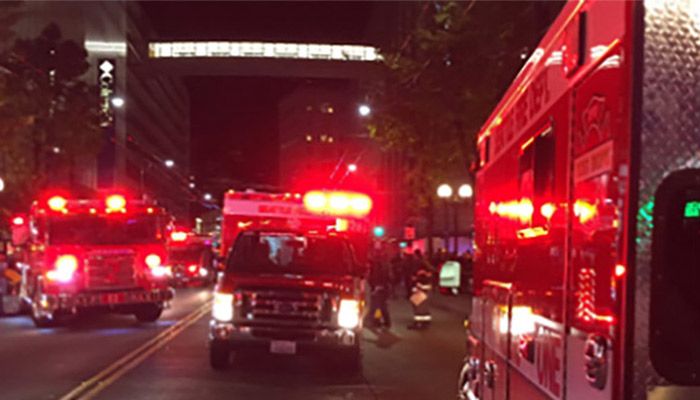 Robert Merner, assistant chief of the Seattle police Department said," It appears that some type of argument took place. This individual began to walk away from the crowd, then turned and fired into the crowd."
He further added,"The shooting did not appear to be connected to the anti-Trump demonstrations but instead erupted from a personal argument."
The injured people were taken to the nearby Harboview Medical Center.
The Seattle police immediately reached the scene after being informed.

The investigation is underway, said Seattle police.