Famous peace activist and poet Daniel Berrigan passes away
New York: Father Daniel Berrigan, a Roman Catholic priest and a peace activist, has died at the age of 94 at Murray Weigel Hall, a Jesuit health care community in New York City. Father Berrigan emerged as a radical Catholic voice against the war in 1960.
Father Daniel and his younger brother with many other activist entered a draft-board in Catonsville, Maryland in May and seized draft records of young men about to be shipped out off Vietnam.
The pair and other activists burned the files in the rubbish bins.
They were convicted on federal charges of destroying government property.
Before being arrested they went into hiding themselves.
He continued his Peace activism till 80s, founding the anti-nuclear weapons Plowshares Movement in 1980.
Father Berrigan also protested against the Gulf War, the Kosovo War, the US invasions of Afghanistan and Iraq .
He took part in Wall street movement in New York's Zuccotti Park at the age of 92.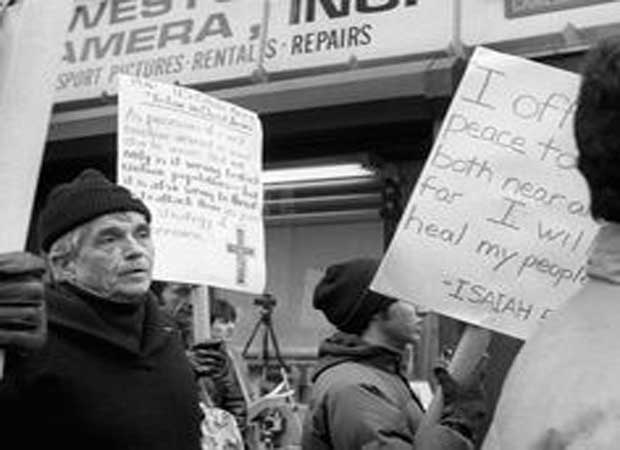 About Father Berrigan Daniel
Father Daniel was born into a German-Irish family in Minnesota and joined the Jesuit order in 1939.
He authered more than 50 books.
He also wrote a play 'The Trial of The Catonsville nine'.