Blast at Shah Noorani Shrine in Balochistan kills over 52
It may be mentioned that Sufism, a tolerant practice, has million followers in Pakistan but it always remains on the target of extremists. It is often being said that the practice is mostly attacked as it included and supports dance and music
Islamabad: At least 52 people were killed and more than 100 were injured in an explosion at a remote Sufi Muslim shrine—Shah Noorani Shrine—in the Pakistani region of Kuzdar of Balochistan on late Saturday night.
According to the officials, "the bomb blast took place while hundreds of worshippers were taking part in the dhamal—a terance-like dance—which is staged every sunset.
The Islamic State took the responsibility of the attack saying that one of its bombers carried it out.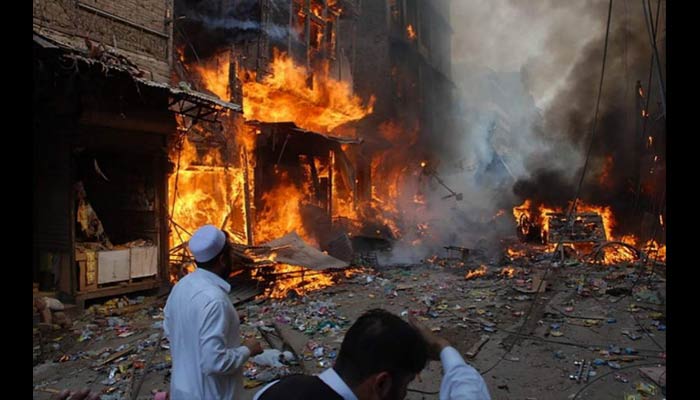 Emergency services struggled to reach the site but a renowned charity foundation Edhi sent over 50 ambulances that carried people to hospitals in Karachi.
The Pakistani officials, however, stated that they needed helicopters to save more live. "The rescue operations through land were facing difficulty because of the hilly terrain of the place," the officials stated.
Pakistani Prime Minister Nawaz Sharif and former cricketer and head of the Tehreek-e-Insaf party, Imran Khan have condemned the attack and called for speedy rescue efforts. "The attack has targeted the 'core of the society'," Khan said.
https://twitter.com/ImranKhanPTI/status/797441939029237760
https://twitter.com/ImranKhanPTI/status/797441939029237760
It may be mentioned that Sufism, a tolerant practice, has million followers in Pakistan but it always remains on the target of extremists. It is often being said that the practice is mostly attacked as it included and supports dance and music.