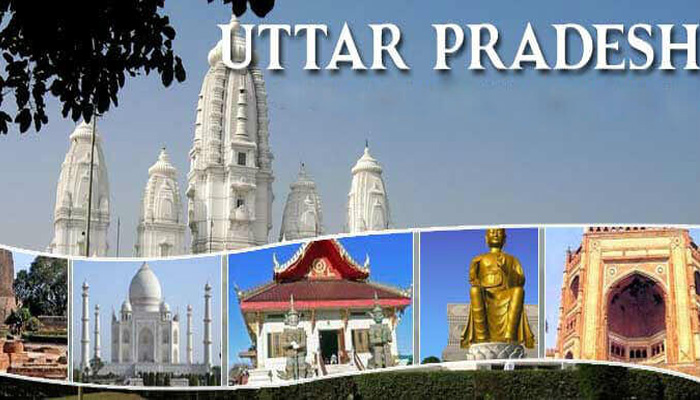 Lucknow: Being and Indian is not less than any blessing but residing in Uttar Pradesh acts as salt important for your food. There are innumerable places to visit in this state and being a resident of UP; if you haven't visited these places, then you have missed a lot!
Sarnath
This is a sacred place of Buddhism at a distance of 10 km from Varanasi. Here you can spend a few moments of relaxation. People from all over the world come to visit here. In Sarnath, Lord Buddha gave his first sermon after attaining enlightenment. There are many beautiful stupas and temples here.
 Mata Vindhyavasini
The temple of Mata Vindhyavasini is one of the 51 Shaktipeeth, situated on the Vindhya Mountains in Mirzapur district. Whether it is Mahabharata or Padmapuran, a description of this form of a mother is found everywhere.
Chitrakoot
It is worth noting that Chitrakoot, situated on the banks of the Mandakini River, is located between Uttar Pradesh and Madhya Pradesh. There are many Hindu temples here. If you want to get lost in Hindu mythology then you must visit this city of ancient importance. It is believed that Rama-Bharat reconciliation took place here.
Dudhwa National Park
If you are fond of seeing the greenery and the wildlife of wildlife everywhere, then you should visit Dudhwa National Park. Apart from the wild animals, here you can also see beautiful birds like Eurasian Maroon Oriole, Eurasian Gaushawk and Red-Headed Vultures.
Dudhwa forests are opened to the general public from November. National Chambal Gharial Century is about 600 km long and it is in Madhya Pradesh, Uttar Pradesh and Rajasthan. In 1973, most of the Chambal River was declared a National Century. The protection of crocodiles started in 1989 in this century spread over 2100 square meters.
Keep yourself updated with latest news through Newstrack App. To download App from Google Playstore visit here - Newstrack App