Pictures from Prime Minister Narendra Modi's 68th birthday celebration 
Varanasi: Prime Minister Narendra Modi celebrated his 68th birthday on monday in his parliamentary constituency of Varanasi among school students.
Uttar Pradesh Chief Minister Yogi Adityanath welcomed him with a rose at airport.
The PM also interacted with students and watched a 32 film 'Chalo Jeete Hain'.
Here are the picture from PM Modi's 68th Birthday: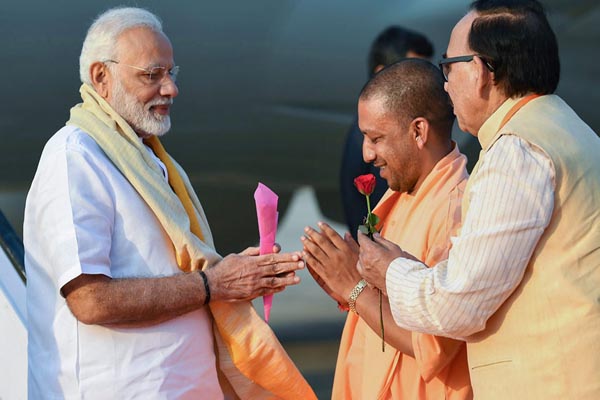 Pictures from Prime Minister Narendra Modi's 68th birthday celebration, in varanasi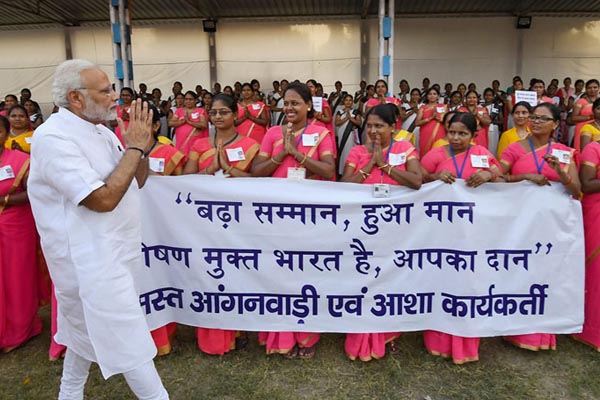 Prime Minister Narendra Modi welcomed by Anganwadi workers on his 68th birthday celebration, in Varanasi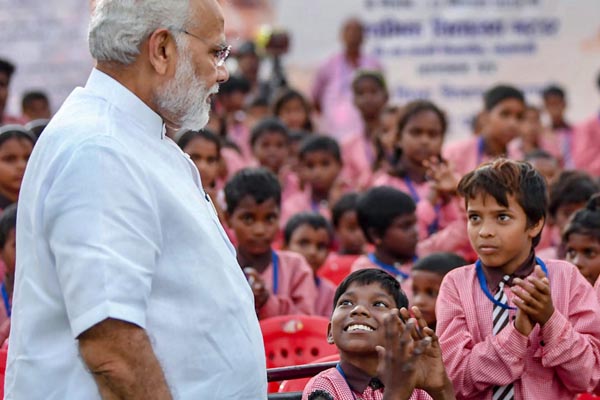 Pictures from Prime Minister Narendra Modi's 68th birthday celebration, in Varanasi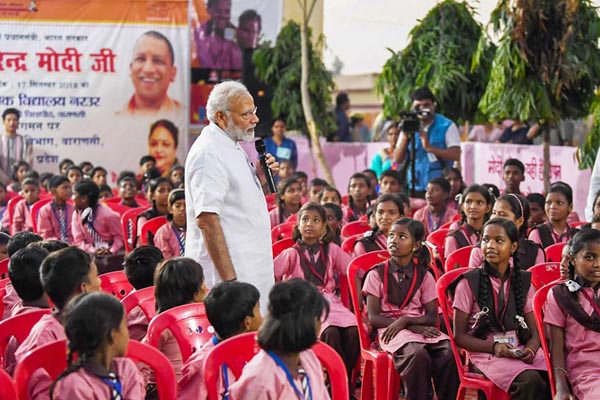 Pictures from Prime Minister Narendra Modi's 68th birthday celebration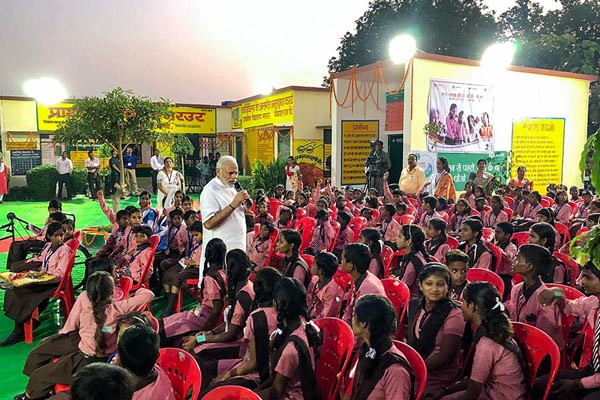 Pictures from Prime Minister Narendra Modi's 68th birthday celebration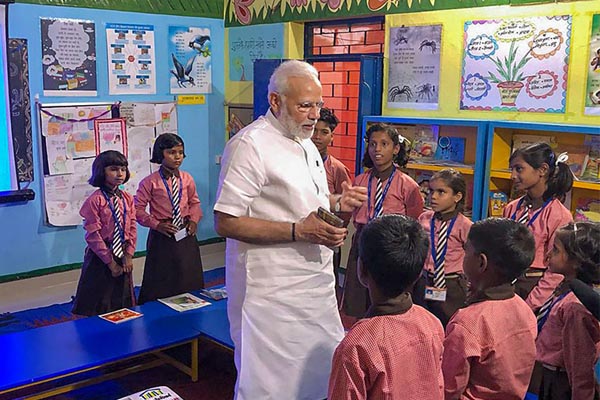 Pictures from Prime Minister Narendra Modi's 68th birthday celebration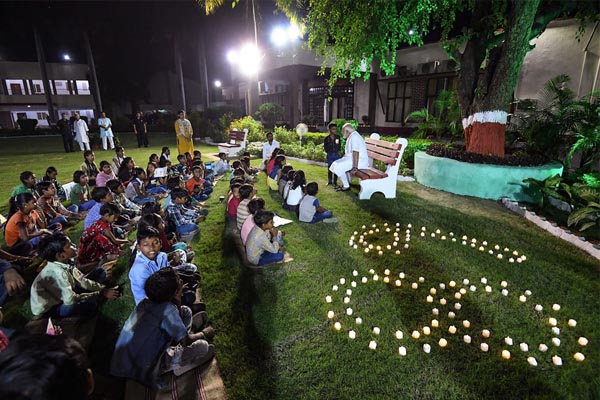 Pictures from Prime Minister Narendra Modi's 68th birthday celebration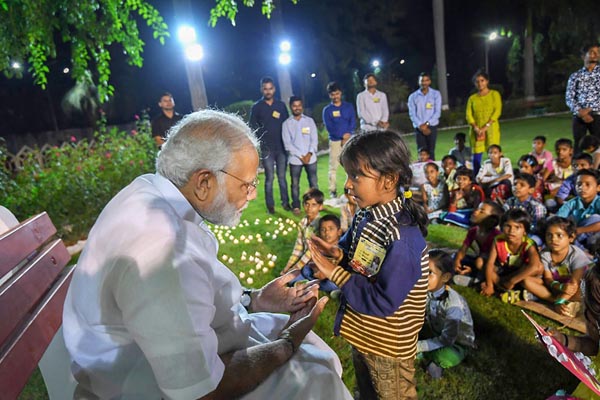 Pictures from Prime Minister Narendra Modi's 68th birthday celebration