After Sangam city, river Ganga plays havoc in the Temple city 
The famous ghats along the Ganga like Dhashvamedh, Harsihchandra, Assi and Manikarnika are sumbermed in water. So much so that the world-famous Ganga Aarti had to be shifted due to flooding of ghats and the cremation of dead bodies has also been facing problems
Varanasi: After flooding Sangam city of Allahabad, the holy river of Ganga is threatening to create havoc in the Temple city of Varanasi where it is flowing 1.2 metre above danger mark.
The waters of swelling Ganga and its tributary Varuna have entered many low-lying residential colonies of the city affecting more than 1.5 lakh of urban population.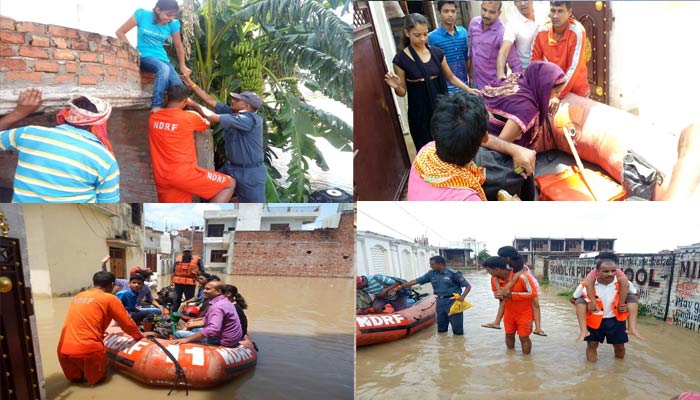 Photos showing relief work in Varanasi
The famous ghats along the Ganga like Dhashvamedh, Harsihchandra, Assi and Manikarnika are submerged in water. So much so that the world-famous Ganga Aarti had to be shifted due to flooding of ghats and the cremation of dead bodies has also been facing problems.
Hundreds of country boats have been plied in the city while personnel of flood division of PAC, teams of National Disaster Relief Force (NDRF) and civil police were engaged in round the clock rescue and relief operations. The educational institutions of the city have already been closed down on the order of district administration for three days.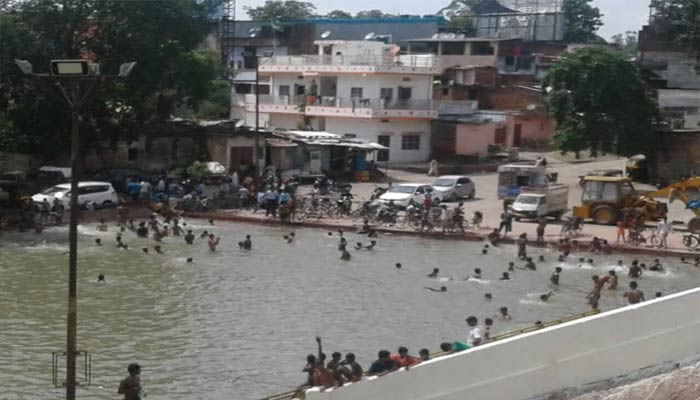 '' The relief operations are in place also keeping in view the rising trend of the river in the coming week,'' Nitin Gokarn, the Divisional Commissioner of Varanasi told 'newstrack.com'. He said that five lakh cusec water had been released from Matatila dam in Lalitpur district which will raise the water level of the holy river in its course of Varanasi in coming week.
More photos of the temple city submerged in water: