Former Queen of Bhutan performs rituals in Kushinagar
Kushinagar: The former Queen of Bhutan Dorji Wangmo Wangchuk along with her two sons performed rituals at the Mahaparinirvana Temple of Gautam Buddha in Kushinagar on Wednesday.
The rituals were performed in front of the idol of Lord Buddha. According to the officials, it was done for the well-being and development of India and Bhutan.
She also visited Ramabhar Stupa.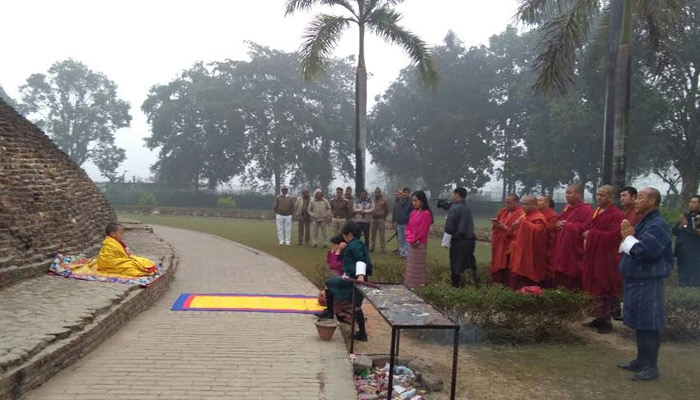 Dorji Wangmo later said,"The relation between the two countries are becoming stronger because of the efforts made by Prime Minister Narendra Modi. The two are like brothers."
The queen had reached Kushinagar from Bodh Gaya via road on Tuesday.
District officials were present on the occasion along with others.