Uttar Pradesh has earmarked Rs 1,000 crore for startups: Yogi
The startup bus will visit all district headquarters and major tehsils and the youth will be exhorted to take up self-employment. The bus will complete its journey on October 10 in Lucknow
Lucknow: Uttar Pradesh Chief Minister Yogi Adityanath on Wednesday made a strong pitch for startups and flagged off a 'Startup Bus Yatra' from the scientific convention centre in the state capital.
Addressing the gathering at the event, he said the state government has earmarked a fund of Rs 1,000 crore for helping start-ups.
Reiterating his government's commitment to creating more jobs and helping new business initiatives, Adityanath informed that a start-up app would be launched very soon by the Uttar Pradesh government and call centres would also be opened.
"When Uttar Pradesh rises, the nation will," he told a large gathering of youngsters.
Also Read: Lucknow Metro to be inaugurated by HM Rajnath, CM Yogi on Sept 5
The Chief Minister said that Narendra Modi had also rolled out many schemes and projects in this direction since he took over as the country's Prime Minister.
Every person has a unique talent and the need is only to harness it, he underlined.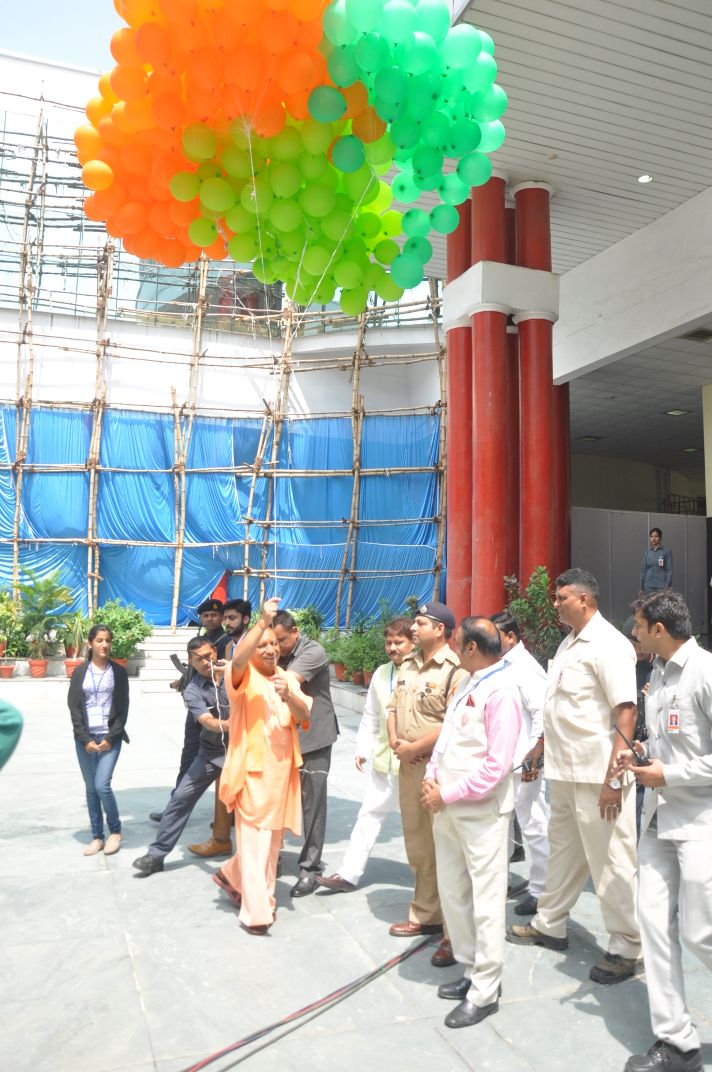 The state government, he added, would act as a facilitator in provide opportunities to the young and raring-to-go minds.
You may also read: Good news: Cabinet Okays Rs 10,000 Crore Corpus for startups
He assured the youngsters that the state government was working for the welfare of every section of society and that they were not involved in vote bank politics.
The startup bus will visit all district headquarters and major tehsils and the youth will be exhorted to take up self-employment. The bus will complete its journey on October 10 in Lucknow.