Infant death case: UP CM orders to remove CMS of Bahraich district hospital
Bahraich: Taking cognisance of media reports in the death of a 10-month-old child due to lack of an injection in Bahraich district of Uttar Pradesh, Chief Minister Akhilesh Yadav on Thursday instructed to remove Chief Medical Superintendent (CMS) Dr O P Pandey.
District Magistrate Abhay Kumar, acting promptly, suspended three ward boys, nurse and the cleaning staff and got a complaint registered with the police against them.
Earlier in the day, Additional Health Director Mithilesh Chaturvedi reached Bahraich on the instructions of Chief Minister Akhilesh Yadav and has started her probe in the case. Meanwhile, the district magistrate has summoned the CMS along with all the documents in his camp office.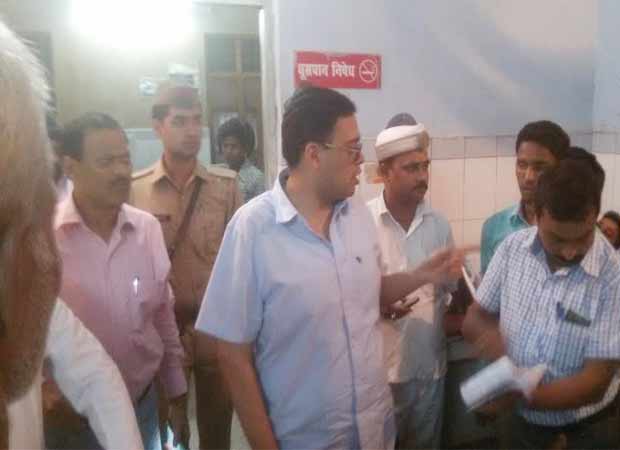 DM Abhay Kumar visits government hospital
The incident:
Krishna, the ten month old boy died due to lack of injection on Tuesday at the Bahraich Government hospital.

His mother Sumita Devi failed to give Rs 20 to the sweeper for injecting his child.

Enraged over the death, kins of the deceased child blocked Baudh Paripatj.

The DM ordered an enquiry into the matter after it was highlighted by media.