Motivagers club turns musical, Yogesh Mishra major charm
Lucknow: Music is considered to be the best healing therapy ever and stressing emphasis on music and making it a musical affair, Motivagers Club organized theme based event tiled 'Musical Morning with Motivagers'/'Music ke rang, Motivagers ke sang' for the members of the club at the Eiffel Cafe, Gomti Nagar Lucknow.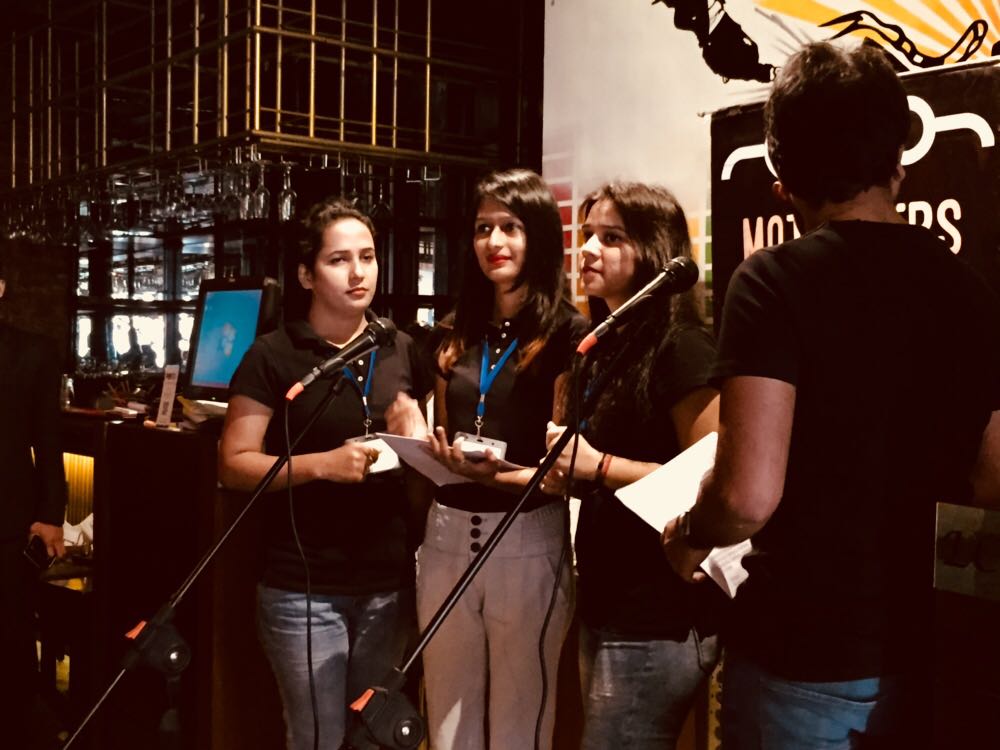 The founder members of the club Prishita Rathi and Astha Singh who also were the anchors of the event, kick start the event by explaining the importance and origin of music. There were quite a few knowledgeable facts about the history of music that the members of the club shared from their memory box.
The event marked the presence of Apna Bharat and newstrack.com editor-in-chief Yogesh Mishra. He advised the members how to remain young despite getting old.
Antakshari acted a bar raiser:
The members actively took part in the game called 'Antakshari' and showcased their knowledge about songs from the golden era. Member of the club Veena Chhabra sang maximum songs and took her team to victory while the other team tried their best to win the singing battle that was conducted between the two teams of the senior citizens. Women dominated the competitions and won maximum games. The magic of music became one such thing that made everyone dance, sing and enjoy.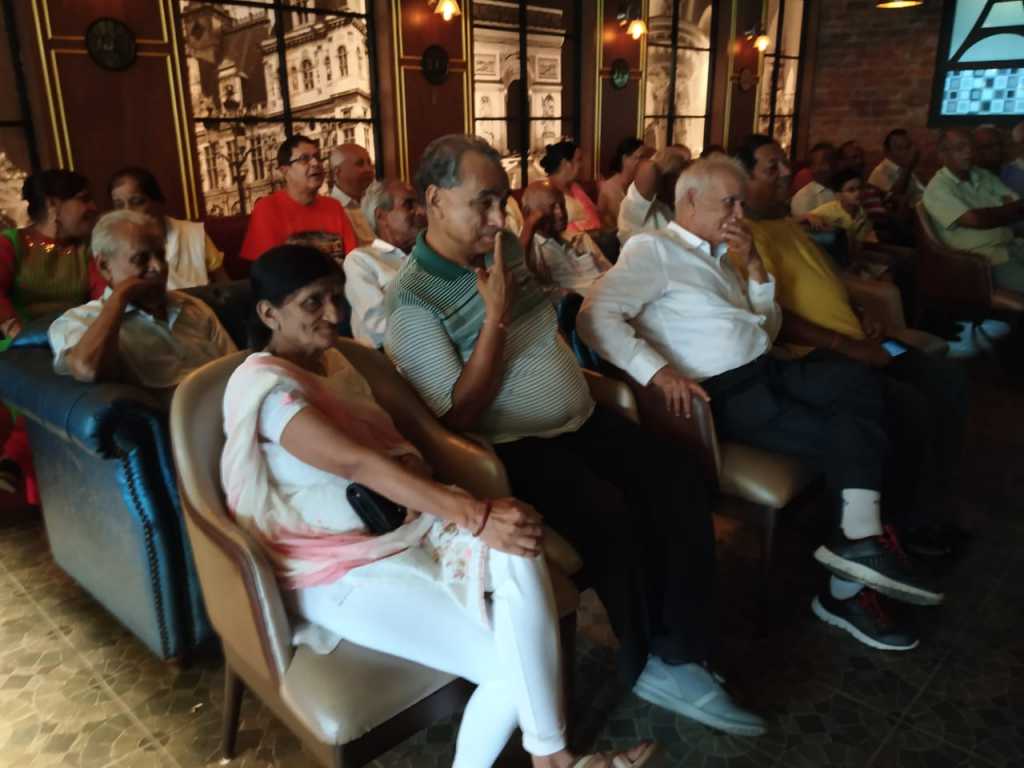 Guessing the names from the Pluckard also was one such part of the event that marked maximum participation from the members.
Melodious voices echoed the air:
Keeping the theme of the event in mind, melodious voices echoed the air portraying different genres of music. Ishita Chauhan sang Punjabi songs like 'Kateya Karu' and 'Juti Patiyale Di' while on the other hand Anukriti Shukla sang retro songs like 'Mere Mehboob Qayamat Hogi' and 'Raat Kali'.
Followed by a mash-up of several songs from the golden era was sung by Kaiser Naseem while Priyank Saxena showcased his flute playing skills and stunned everyone with his outstanding performance.
Special performance by team Motivagers became the icing on the cake:
The highlight of the event was when team Motivagers including founder of the club Gaurav Chhabra, leading from the front, gave a special group performance that consisted of fusion singing, a mix of old versus new Bollywood songs.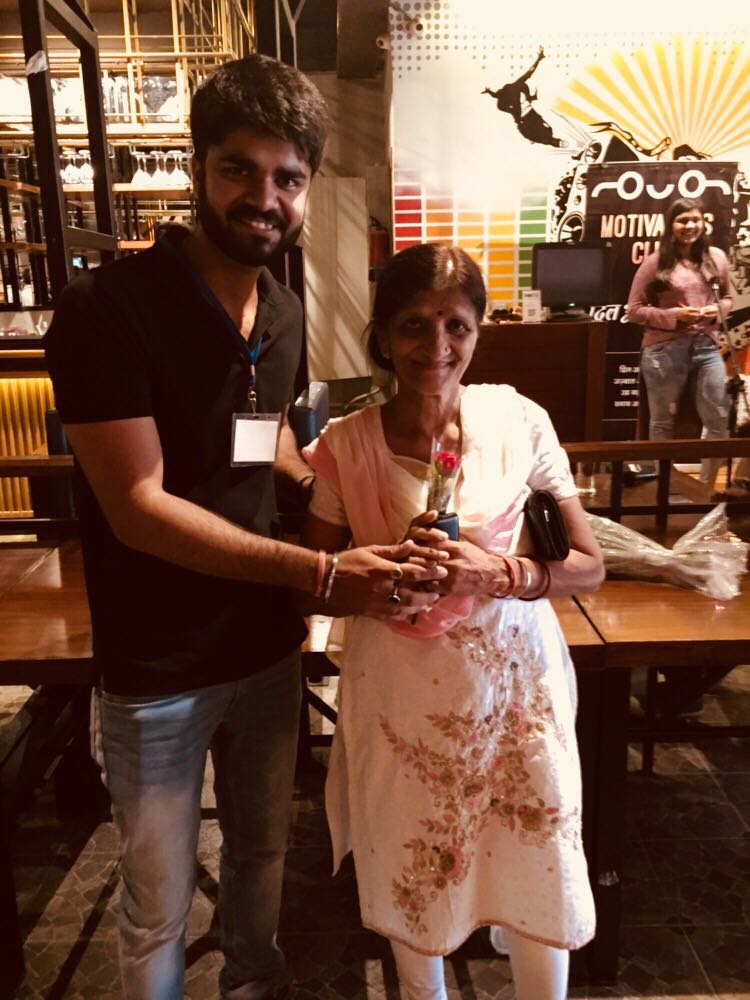 Down the memory lane:
The volunteers of the club dedicated songs for their members which made them walk down the memory lane of their journey with Motivagers Club. Love filled the air when members of the club Govind Gupta and Rajesh Babbar went down on their knees with a rose and proposed their wives.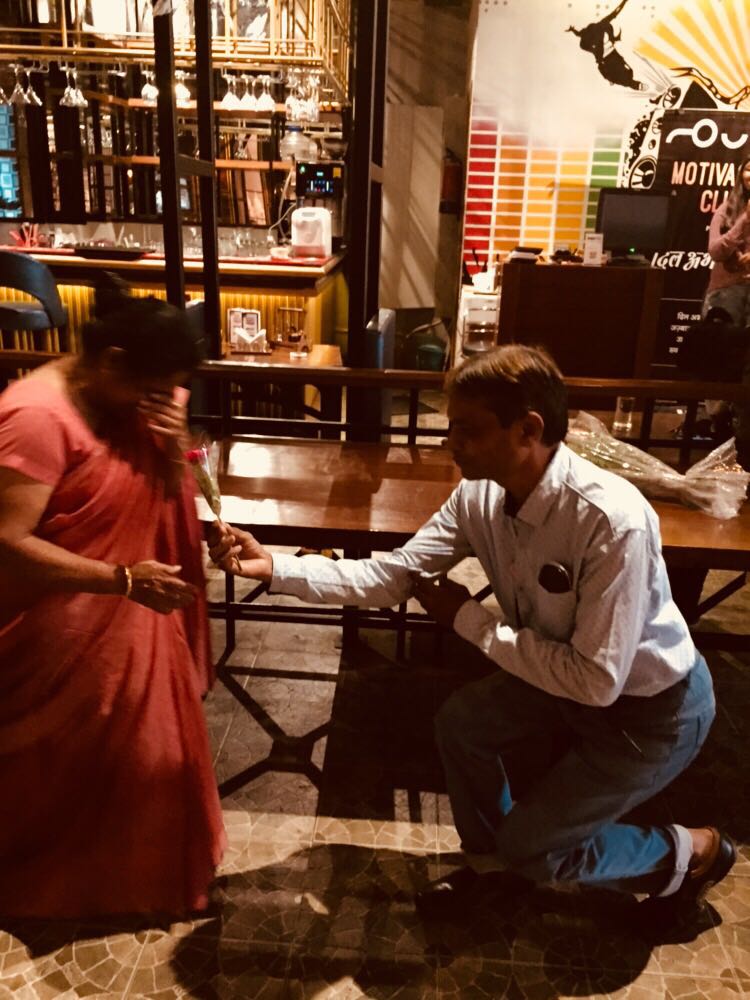 The event was concluded by the cake cutting ceremony and experience sharing by all the members of the club.
Earlier, the club has successfully organized seven different events which were intended to bring smile on the faces of senior citizens based on various themes. But this time keeping more focus on music and songs made it more interesting for the senior citizens.