MP Hukum Singh issues list of 63 families moved out of Kandhla
Shamli: After raising the issue of exodus of Hindu families from Kairana in Muzaffarnagar district of Uttar Pradesh, Bhartiya Janata Party (BJP) Member of Parliament (MP) Hukum Singh on Tuesday issued a list of as many as 63 families, who had moved out from Kandhla of the adjacent district – Shamli.
Furthermore, the BJP MP from Kairana constituency has demanded for the imposition of President's rule in UP.
"Earlier, few members of the Muslim community namely Haji Hasan, Iqbal Khan, Hamida and Dilshad Mirza had run away from Kairana in quest of employment. In fact, they have been employed by Pakistan to smuggle illegal weapons and fake currency into India. Few of their accomplices were even busted at the Attari border by police. Moreover, the terror spread by two gangs named 'Furqan' and 'Mukeem Kala' has been the prime reason for the exodus of these families from their native places," said the parliamentarian while addressing a press conference in Shamli.
List of the families issued by Hukum Singh (in slides):
[nextpage title="next" ]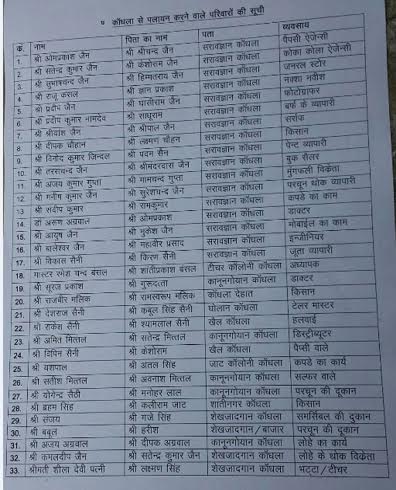 [/nextpage]
[nextpage title="next" ]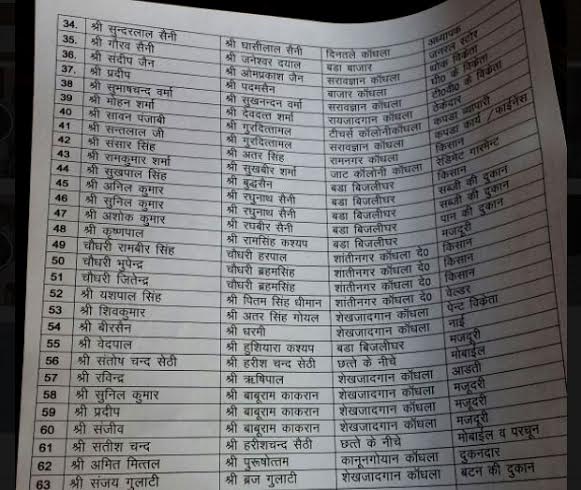 [/nextpage]
Also Read: Kairana issue boils up: Shiv Sena threatens action
What others spoke at the press conference:
During the press conference, the BJP Member of Legislative Assembly (MLA) Suresh Rana accused Chief Minister Akhilesh Yadav of communalism.
Rana claimed that the ruling party had ignited more than 450 riots in their four years of rule in UP.
He said Kandhla was the most affected area during Shamli riots.