UP DGP issues administrative order with political undertone ???
Lucknow: In a rare administrative order by Uttar Pradesh Director General of Police (DGP) Sulkhan Singh which smacks of political undertone, the compliance has been sought about transferring all police station incharges and second officers who were posted until March 20, 2017, the time when Yogi government came into being.
Probably, such blatant order was brought into black and white for the first time in UP when the cut-off date of transfer coincided with the departure of previous political regime. The Inspector General of Police (Establishment) S B Shirodkar sent a letter to all the zones reminding of the whatsapp order of DGP given on August 1,2017.
Also read: Heavy rains continue to batter Uttarakhand
The tone of the order is being also linked to the fact that the present DGP Sulkhan Singh is going to retire on September 30 and by throwing a political spanner, he wants to be on the right side of the political leadership.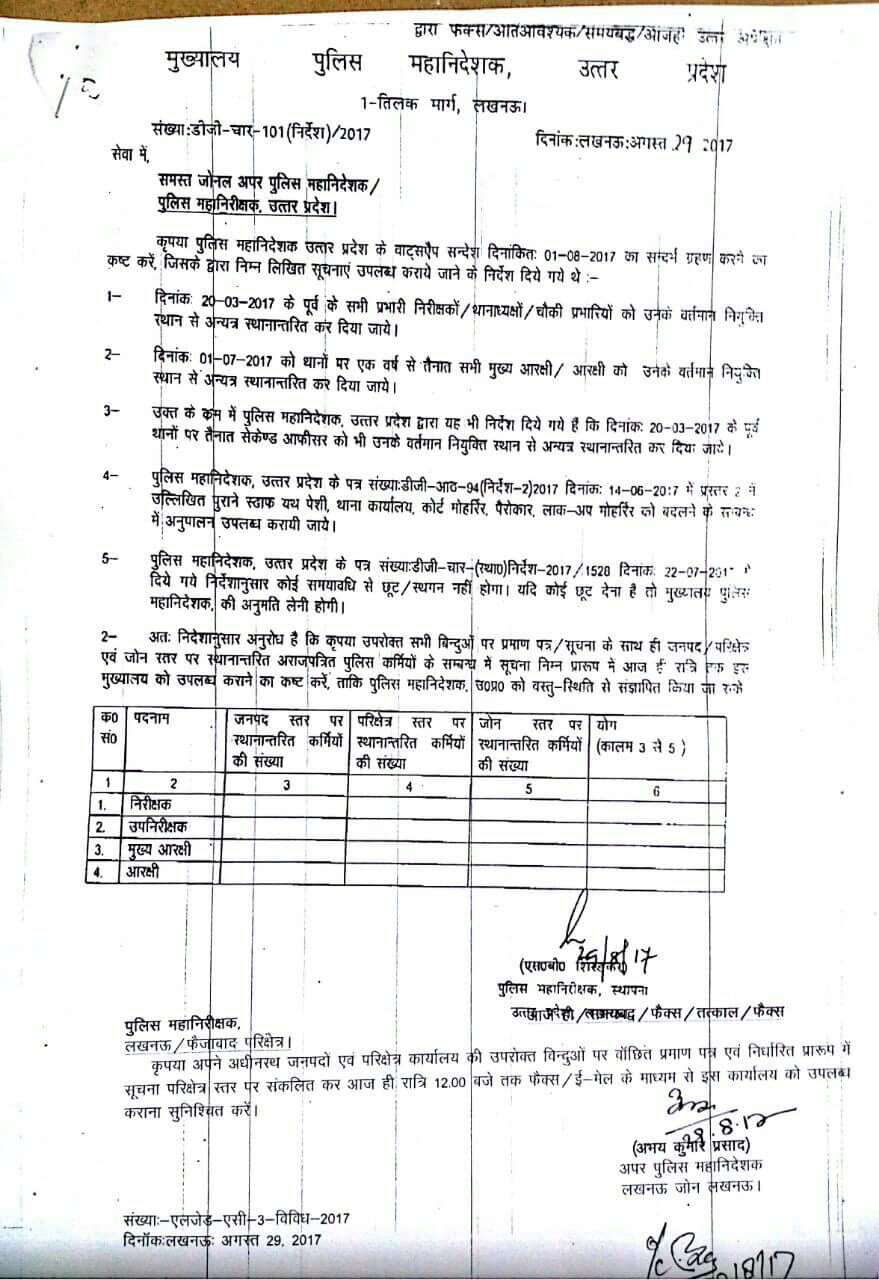 ''The blanket order to remove all those who were in the charge during the previous Samajwadi Party regime has been outrageous and it shows politically subservient nature of police leadership,'' says a recently retired police officer adding, ''merit alone should be the criterion.''