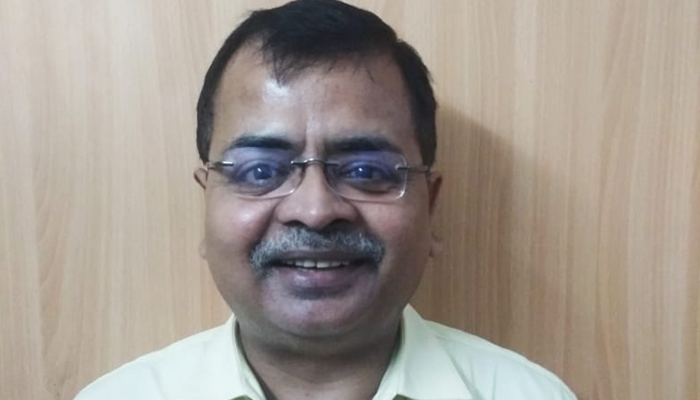 Truth wins! SC rejects KGMU's SLP; orders to reinstate Dr KK Singh
Lucknow: Truth always prevails. The same was witnessed in the case of Dr Krishna Kant Singh aka KK Singh who finally won the lawful battle against the administration of King George Medical University (KGMU) here.
The Supreme Court bench, comprising Justice Arun Mishra and Justice S Abdul Nazeer, on July 18 upheld the order passed by Lucknow bench of Allahabad High Court dated July 14, 2014. It rejected the Special Leave Petition (SLP) of KGMU and ordered to reinstate KK Singh and add the period of his suspension to his seniority.
The arson and three other criminal charges had already been quashed which were first leveled against KK Singh by KGMU in January 2006.
The SC bench also directed the KGMU administration that any complaint of indiscipline against Dr Singh will be first reported to the Supreme Court before taking any action.
Also Read: Mulayam Singh Yadav to return to Vikramaditya Marg | Pics of new bungalow
The timeline of events in the battle between KK Singh and KGMU administration:
In January 2006, KGMU suspended KK Singh on arson and three other criminal charges.
On June 7, 2008, Dr Singh was dismissed on the same charges.
He moved Allahabad High Court's Lucknow bench and it quashed the dismissal order on March 5, 2009.
In reply, KGMU challenged the HC order in the Supreme Court.
On April 24, 2009, SC upheld the High Court order and asked KGMU to pay full salary to Dr Singh.
On January 6, 2011, the SLP filed by KGMU was disposed off and KGMU was directed to continue to pay the salary and re-inquire the matter as per rules.
Later on December 27, 2014, KGMU again dismissed Dr Singh on the same charges.
Again the doctor had to move Lucknow bench of Allahabad HC which again quashed the dismissal order on July 14, 2014, rejecting the Enquiry Committee report.
The HC bench also ordered to reinstate KK Singh with all consequential benefits.
KGMU again knocked at the door of the apex court for no relief.
The SC bench ordered KGMU to pay full salary to the doctor and give him the liberty to take work or not.
KGMU opted to continue paying Dr Singh without taking his duties.
Finally, on July 18, 2018, the doctor got final sigh of relief as the SC bench quashed the KGMU SLP and ordered to reinstate him.
It surely was the victory of truth and courage of Dr KK Singh who against all odds continued his fight for over 12 years to defeat KGMU on his own.
Keep yourself updated with latest news through Newstrack App. To download App from Google Playstore visit here - Newstrack App