Sharda Pratap Shukla sacked from Uttar Pradesh cabinet
The UP CM wrote a letter to Governor Ram Naik, urging him to remove Shukla from the state cabinet. "I request you to kindly consider the expulsion of Sharda Pratap Shukla, who is a minister of higher education with independent charge, from the UP cabinet," Yadav wrote to the Governor
Lucknow: Sharda Pratap Shukla, Minister of higher education (independent charge) in Uttar Pradesh cabinet has been sacked from his post by Chief Minister Akhilesh Yadav on Thursday.
The UP CM wrote a letter to Governor Ram Naik, urging him to remove Shukla from the state cabinet. "I request you to kindly consider the expulsion of Sharda Pratap Shukla, who is a minister of higher education with independent charge, from the UP cabinet," Yadav wrote to the Governor.
Shukla is also an assembly candidate of Rashtriya Lok Dal from Sarojini Nagar constituency here, which is scheduled to go to polls in third phase on February 19.
It may be recalled that Shukla was appointed by the Chief Minister Akhilesh Yadav along with five other ministers including Ravidas Mehrotra, in his cabinet expansion on June 29, last year.
In next slide:

Letter written by Akhilesh Yadav to the UP Governor...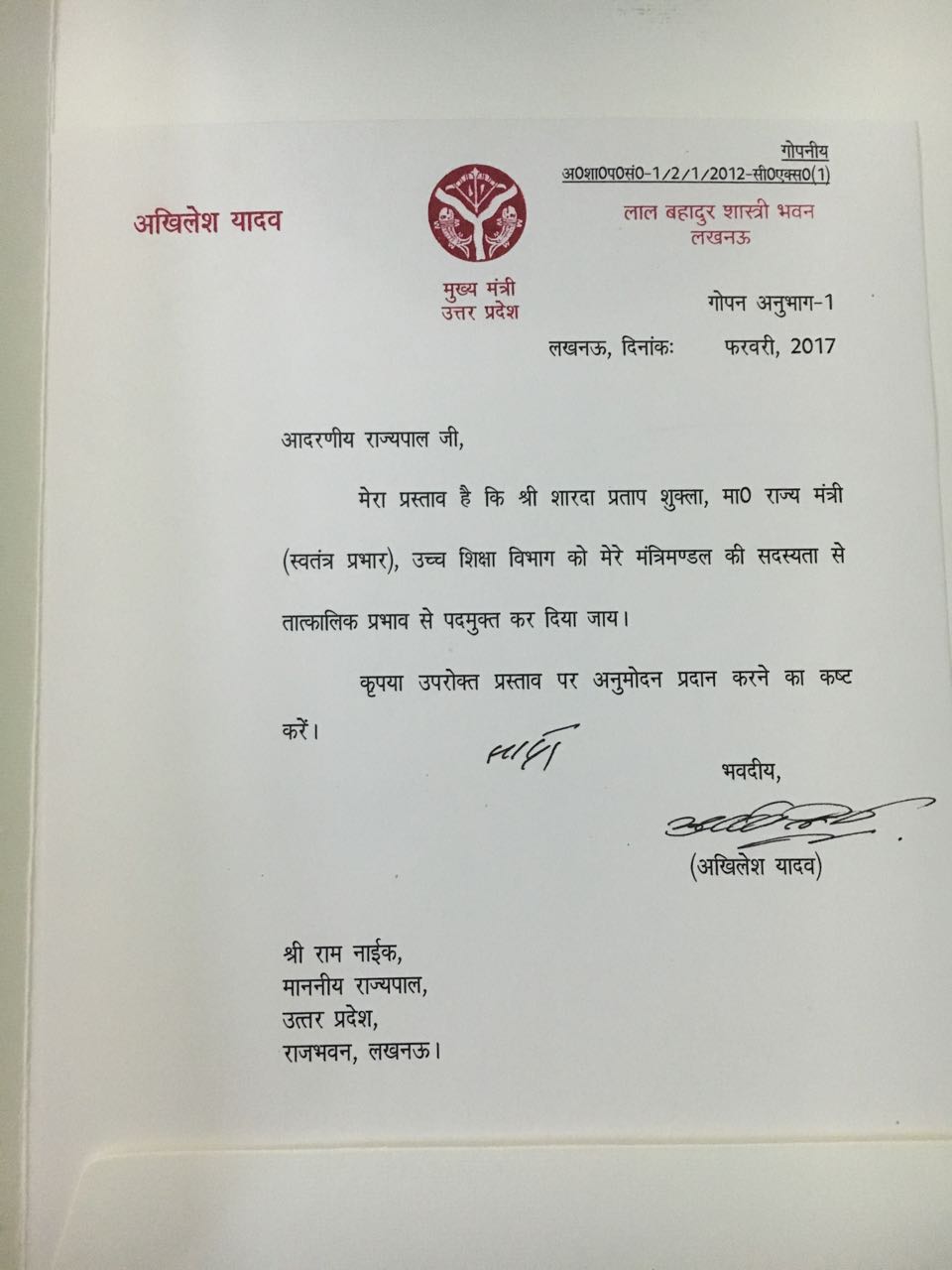 In slide ahead:

Ram Naik's reply...