Why Rajnath Singh cannot be the best choice for UP CM post?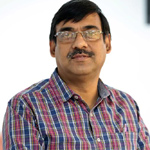 Sanjay Bhatnagar
Lucknow: The BJP has regained power in Uttar Pradesh with a record victory. Several names have been doing the rounds in the political circles for the post of Chief Minister, Rajnath Singh being one of them.
There could be some political reasons behind pitching Rajnath as the new incumbent on the top post of the state but the decision is more likely to misfire than giving impetus to the onward march of the saffron party, especially when the performance of the party is expected to create a potent pedestal for 2019 Lok Sabha polls . Here are the reasons:
The current Union Home Minister, an acknowledged 'Thakur' leader from Mirzapur, had a rather unsuccessful tenure as the Chief Minister of Uttar Pradesh from October 28,2000 to March 8,2002 during which the party had started its slide only to be able to regain power in 2017. After getting 174 seats in 1996, the BJP came to a low of 88 seats in 2002 assembly polls which was contested under Rajnath Singh's leadership . He had taken over from unassuming Ram Prakash Gupta mid-way in October 2000.
ALSO READ: BJP has arrived in UP, 'changed' police arrests Gayatri Prajapati
The claim of Rajnath Singh that '' whosoever wins, BJP knows the arithmetic to form the government'' had come under severe criticism within the party after an electoral reverse in 2002. In fact, there was hardly a government with a difference when he was in the saddle in UP.
It is no secret that the Union Home Minister maintained unusually 'sweet' relations with Mulayam singh Yadav's Samajwadi Party and he was able to get posted several officers of his choice on the prime posts. Not only officers, at least two Vice Chancellors-prof Vinay Pathak in Abdul Kalam Technical University and S P Singh in Lucknow University are known to be 'very' close to him and got to their respective posts despite their questionable credentials.
This only shows his relations with the outgoing government and is bound to play on his mind when he succeeds the same government largely with same faces of bureaucracy. The 'please all' policy of Rajnath coupled with his profound ' love' for a particular caste is not likely to be congruous to what Prime Minister Narendra Modi had visioned for mission 2019.
It would be difficult for him to come down heavily on the erring officials of SP regime in terms of stringent action against the corrupt or coming hard on law and order- again not in line with what Modi and Amit Shah had professed in their election speeches. Apart from administrative skills which he certainly has, his seniority in the party's hierarchy may cause some friction with the Centre given his hot and cold relations with the high command.
On personal front too, the elevation of Rajnath (if it is) may block the ministerial berth for his son Pankaj Singh, who had made his U P assembly debut with a record win from Noida constituency.
The clouds of uncertainty over selection of UP CM may be cleared in a day or two and it would be a tight-rope walk for anyone who takes over the reins of the largest state of the country at a time when 2019 is making close calls.
Bringing forward the same argument , though in a different way, the noted political commentator Ratan Mani Lal says ''the present results clearly manifests that the people have rejected all those who had been associated with past regimes, be it Mayawati, Mulayam or Akhilesh.'' Adding he says ''same applies to him also.''
Moreover, the experiments done in other states like Haryana by Modi could well have more relevance here and new face should be introduced, said Lal.
Rajnath Singh, however, rubbished the reports of being elevated as UP CM, on Wednesday. He is currently serving as the Union Home Minister and is also the Lok Sabha member from of Bhartiya Janata Party from Lucknow.
By Sanjay Bhatnagar