PHOTOS: Protesting BJP women molest lady constable in Lucknow
Lucknow: After the Dayashankar slur for BSP Chief Mayawati, another picture of the party workers has put the Bharatiya Janata Party in a darker light and also points fingers over its tall claims of fighting for women in the country. BJP's women wing staged an aggressive protest in the state capital on Thursday where a lady constable was seen badly mistreated.
She was also beaten by the female protestors but no one from the party came to her rescue.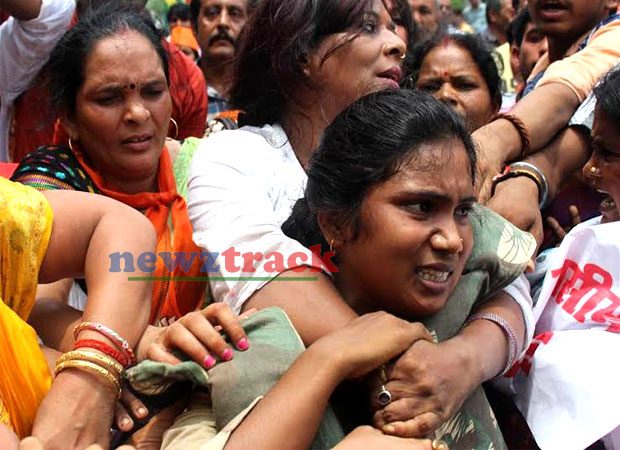 The complete incident:
BJP's women wing staged protest to demand action against BSP chief Mayawati and senior party leaders.

BSP supporters had raised abusive slogans against Dayashankar and even passed insulting remarks for female members of his family.

BJP launched a massive protest on Thursday.

The protestors clashed with the police and tried to break the barricades.

When a lady constable tried to stop the angry agitators, she was molested.