PHOTOS: Man makes mockery of model code of conduct in Lucknow
While the political leaders like Ravidas Malhotra, Rita Bahuguna Joshi and others were filing their nominations as the assembly candidates of different parties at the Magistrate's office, this man came inside the boundaries of the office and was roaming unfazed, making mockery of the model code of conduct and the law and order in the state
Lucknow: Posing a challenge before the Uttar Pradesh's law and order, an unidentified man entered the premises of Magistrate's office here with a gun in hand while the nomination process was going on for the third phase of Uttar Pradesh's upcoming elections.
While the political leaders like Ravidas Malhotra, Rita Bahuguna Joshi and others were filing their nominations as the assembly candidates of different parties at the Magistrate's office, this man came inside the boundaries of the office and was roaming unfazed, making mockery of the model code of conduct and the law and order in the state.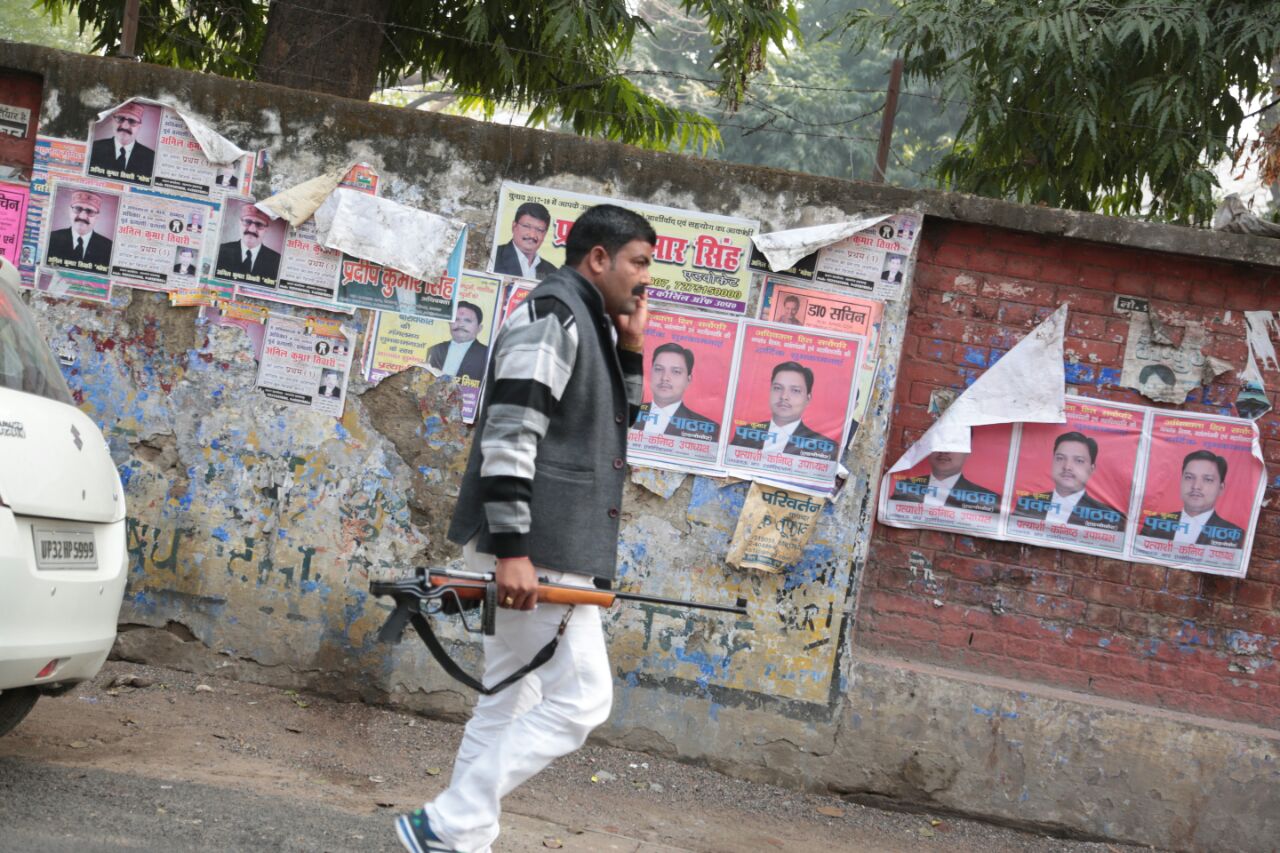 It is worth mentioning that a heavy police force was deployed to check and maintain the security for the day at the collectorate and several SSPs had been the charge of such arrangements. City Magistrate Rajesh Kumar himself has taken the charge at the entrance gate of the office.
After the Model Code of Conduct has been imposed in the state no one is allowed to come inside the 100 metre radius of the boundaries of premises, where the nominations are being filed, with arms, vehicles and supporters more than two to three in number.
In slides ahead:

See the pictures of the man roaming calmly inside the magistrate building...