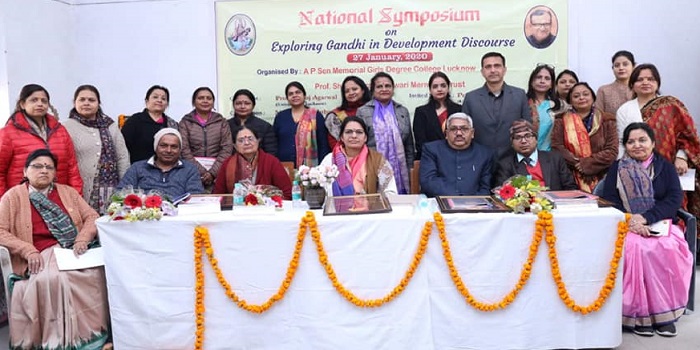 Lucknow. Professor Sharda Prasad Tiwari Memorial Trust has organised National Symposium on Exploring Gandhi in Development Discourse on third death anniversary of Prof. S P Tiwari at A P Sen Memorial Girls Degree College Lucknow on 27 January 2020.
Symposium Organised by Professor Sharda Prasad Tiwari Memorial Trust
After welcoming guests welcome address was given by Dr Rachana Srivastava. Chief Guest of the symposium was Professor Manoj Agarwal from University of Lucknow. He recalled his association with Prof S P Tiwari in his speech. He said though Gandhi was not a formal economist but his ideas and practices have great relevance in history of economist thought.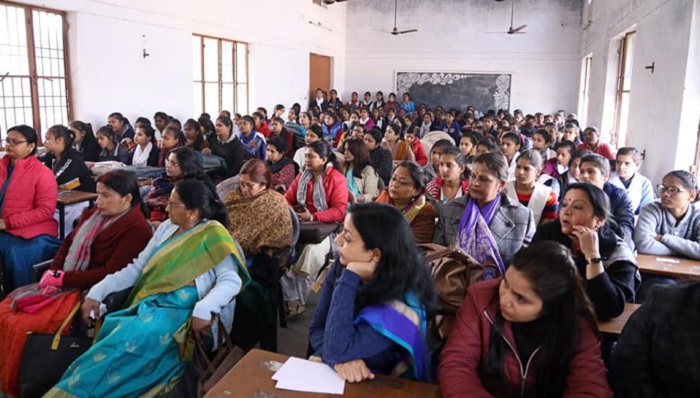 Prof Sheela Misra from LU said Gandhi's idea on development revolved around village economy, cow and Ganga Maa which is relevant today to remove adverse effects of urbanization, unemployment and poverty.
Dr Brijendra Pandey from Vidyant Hindu PG College discussed relation of Gandhi and Indian Political Traditions.
Dr Vijay Srivastava analysed Gandhi and Sardar Patel's economic ideas in integrated manner to establish Samtamulak society.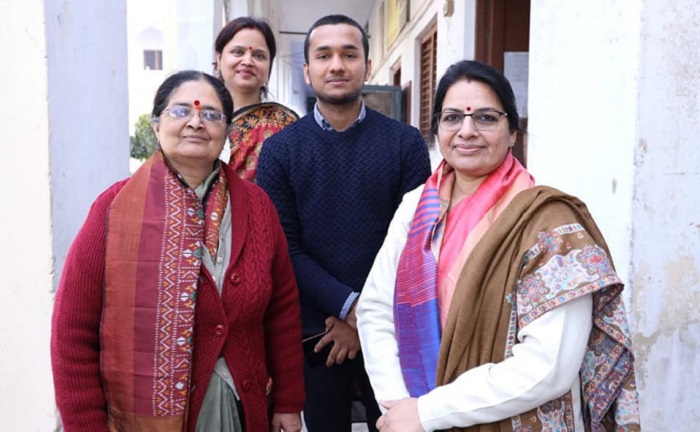 Principal Ms Shivani Dube chaired the symposium and revered Gandhi's simplicity and belief in Sanatan tradition. Convenor of the Seminar and President of the Trust extended vote of thanks to everyone for making symposium successful. She discussed the relevance of Gandhian thought focusing on sustainable development and his believes and practices in naturopathy.
Dr Madhuri Yadav has organised a essay competition in the memory of Shri Kuldeep Yadav. The Essay Competition was judged by Dr Usha Pathak. Winners Komal Prajapati, Neha Agarwal, Asfiya Nazim and Meenu were awarded by the guestsfor Essay Competition.
Secretary of the trust Pawan Upadhyay, members Dr Anjula Mishra, Ms Shailja Mishra, Anand Mishra and academicians, teachers of college and students participated in the symposium.