We were willing to sacrifice govt. to save Babri masjid: Mulayam
Lucknow: Samajwadi Party patriarch Mulayam Singh Yadav on Wednesday reiterated that he was willing to even sacrifice his government in order to save Babri masjid.
"I still remember how we had to fire at Hindu kar sevaks but managed to save secular polity in the state and the country in 1990," said Mulayam, adding, "the communal forces (BJP) are raising their heads again and we have to curb them."
Addressing his only second election rally in this UP Assembly polls in the constituency of his daughter-in-law, Mulayam said he was a Chief Minister three times and every time he provided unemployment allowance of Rs 7 lakhs.
"I have been a Chief Minister of Uttar Pradesh three times, every time I provided unemployment allowance of Rs 7 lakhs. But, SP is failing to promote the doings of the party," said MSY.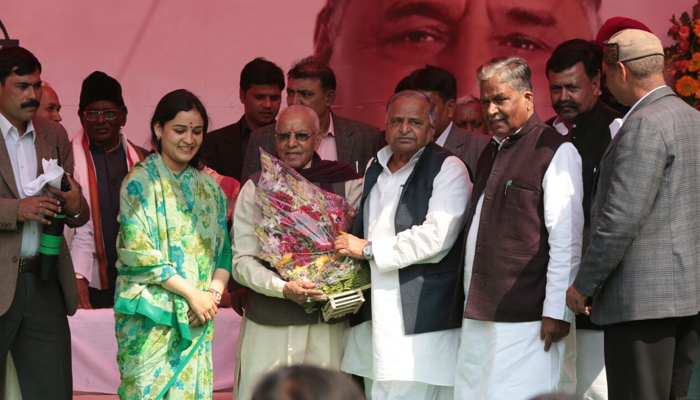 What else Mulayam Singh Yadav said?
It was Samajwadi Party which installed shelters for the poor.

We have done ample of works for farmers.

People of Uttar Pradesh are with Samajwadi Party.

Like other political parties, we do not believe in conspiracy.

Aparna Yadav has done plenty of work.

If she wins, she will do more developmental works.

Women are safe in Uttar Pradesh.

It is because of UP that PM Modi came to power. But, he never abode by his promises, made before Lok Sabha polls.

He also promised of providing every citizen of the country Rs 15 lakh but it never happened.