Uttar Pradesh capital inundated after heavy rains
Lucknow: Overnight heavy rainfalls left the Uttar Pradesh capital inundated and waterlogged at many places on Monday due to which normal life was disrupted.
Heavy rains lashed the city and neighbouring regions for the third consecutive day. It had rained the whole day on Sunday. The MeT recorded 55.4 mm of rain here in the past 24 hours.
Forget about the lanes and bylanes of old city, the posh localities of the state capital were witness of waterlogging and overflowing sever lines. Even the roads leading to Chief Minister residence, Secretariat, Civil Hospital and other prominent installations were choked after the rainfall.
Children on Monday faced difficulty reaching their schools, while other commuters were inconvenienced.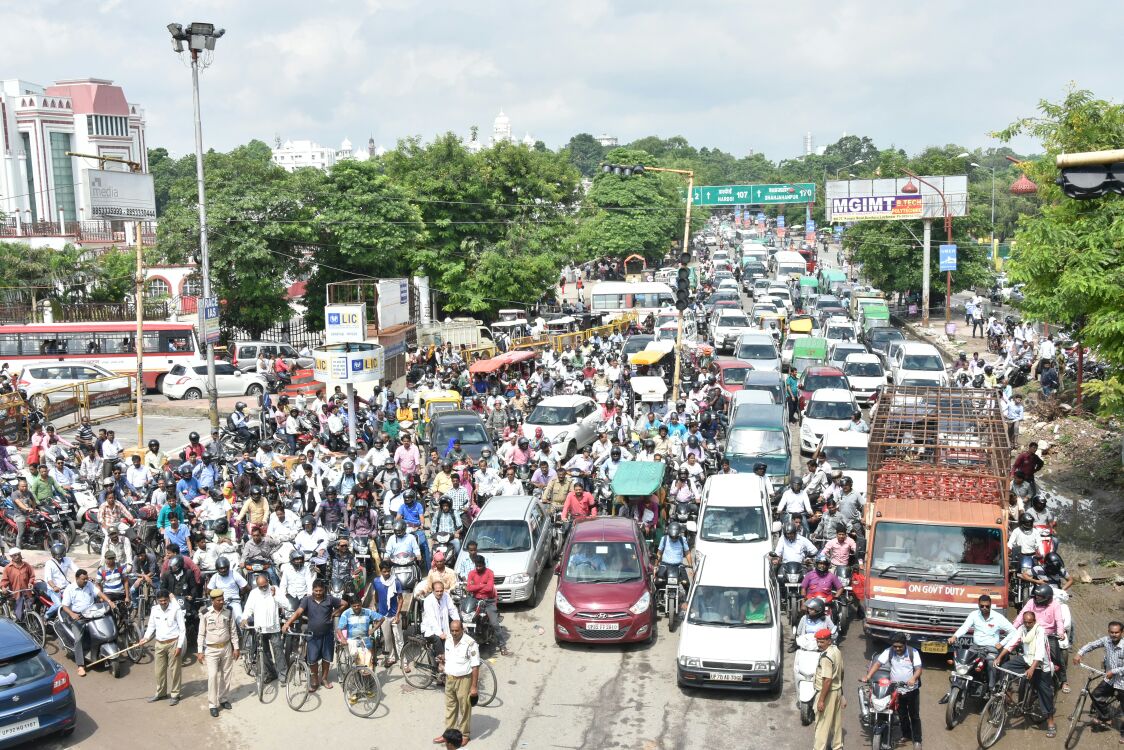 Many vehicles broke down near the Nishatganj bridge in Gomtinagar. There was knee-deep water near Lohia park.
ALSO READ: Mr. CM, Here is Lucknow for you after first rains..!
Reports of waterlogging also came in from the old city, Badshah Nagar, Indiranagar, Paper Mill colony, IT College crossing and Sitapur Road.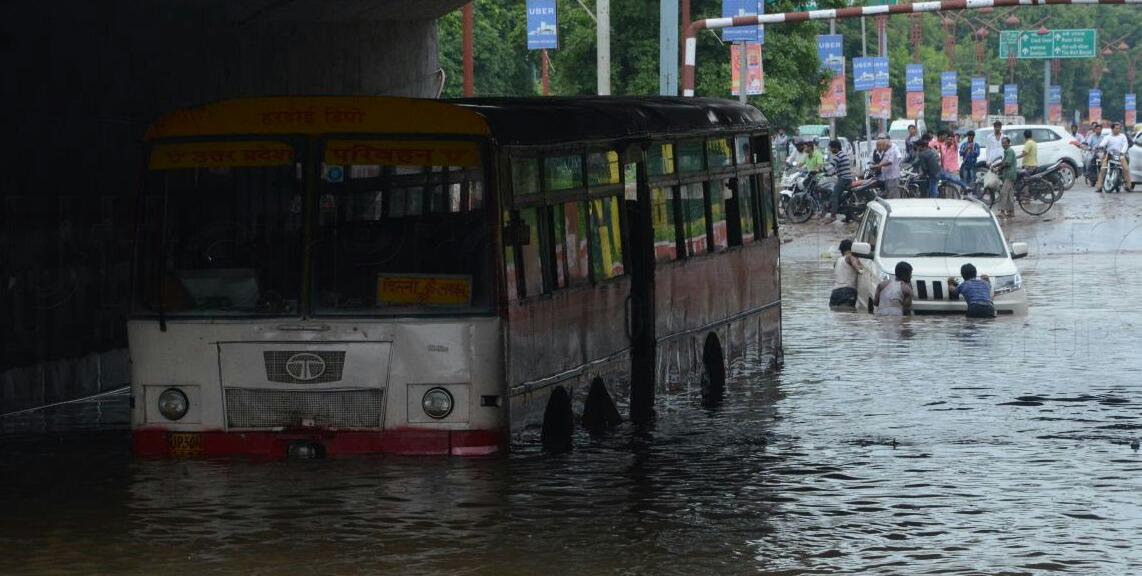 Many people, caught in the submerged areas were seen cursing the civic authorities.
An old man in Indiranagar, wading through knee-deep water, trying to reach the nearest milk depot told that the municipal corporation had done nothing to clean and unclog the drains in the locality leading to this mess".
Umra Warsi, a young woman also had similar complaints and said that the waterlogging posed health scare as it could lead to diseases like dengue and chikungunya.
ALSO READ: Rains: Sometimes fun, sometimes trouble but Lucknow keeps moving
Locals in most of these areas were cut up with the Bharatiya Janata Party as they pointed out that the party was in control of all three, the municipal corporation, the state government and even at the Centre.
"Now they have no one to blame for this mess but themselves," said an angry Shiv Kumar, who said he had been wading through dirty waters every day back from office.
Even the big storm drains in the city have not been cleaned, leading to the waterlogging like never before. Lucknow is on the list of the Smart Cities in Uttar Pradesh.
IN SLIDES: MORE PHOTOGRAPHS
PICTURES BY: ASHUTOSH TRIPATHI