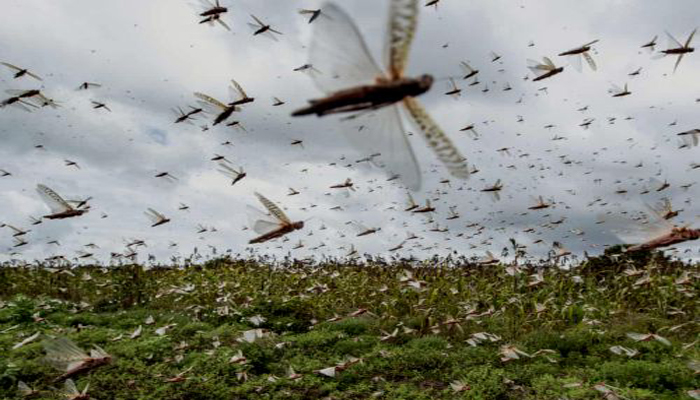 Locust Attack in UP: Swarms Of Locust Arrives In Lucknow
Swarms of crop-destroying locusts were spotted in several locusts were spotted in several localities in Lucknow and neighbouring areas on Sunday. The skies over many parts of Uttar Pradesh's capital Lucknow turned dark on Sunday as huge locust swarms descended on some parts of the city. They were first spotted in Ghantaghar area and were later seen flying in Daliganj, Nishatganj, Madiyaon and Vikas Nagar.
Locust Attack:
Alarmed at the invasion, several city residents shared videos of locusts on social media platforms. Earlier on Saturday, locusts from Hardoi district entered Sitapur and caused crop destruction in several areas including Machhehata, Misrikh, Khairabad, Biswan, Mahmudabad and Pisawan. The farmers tried to drive away the locusts by scaring them by banging utensils and producing sound from vehicles.
READ ALSO: COVID-19: Lucknow Tops New Cases List, State Caseload Crosses 35,000
Several video shared by locals show locust swarms in skies of Mahanagar and Sitapur Road. People were seen bursting crackers and playing drums.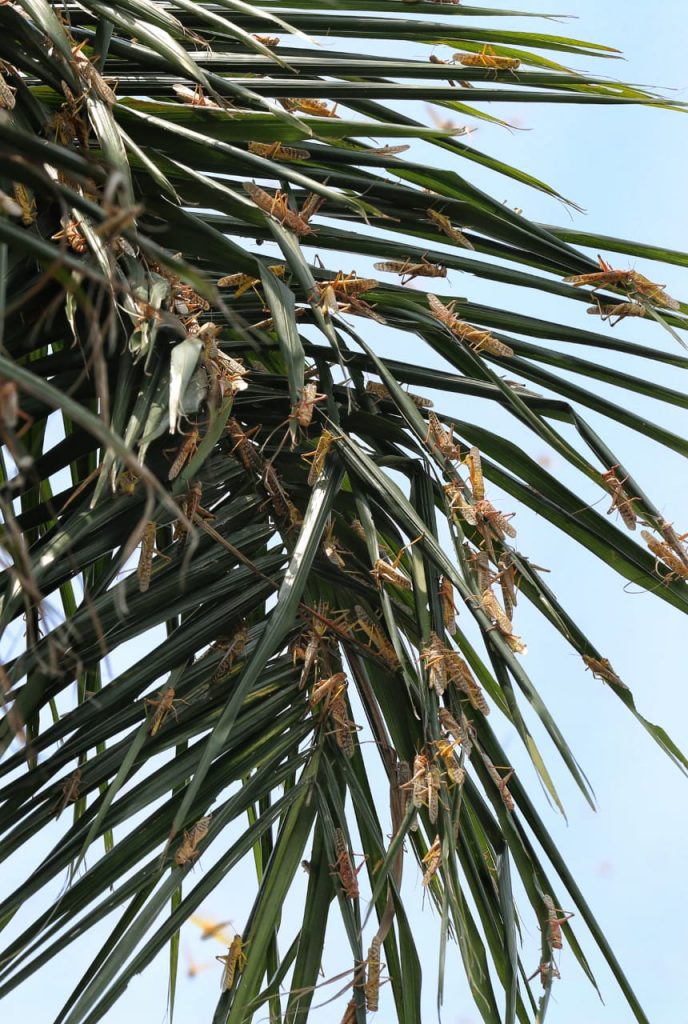 Locust invasion in Lucknow:
Uttar Pradesh's capital Lucknow which was gearing for a locust invasion since the end of June finally spotted its first swarm in Nirala Nagar on Sunday at around 1:15 pm
In June, the agriculture department reported that a swarm was about to reach Kanpur and Kasganj districts with a possibility of it moving to Lucknow due to its green open spaces. However, the change in wind direction is believed to have delayed the invasion.
READ ALSO: Mini Lockdown In UP: Markets & Offices To Remain Closed On Weekends
The swarm was spotted in the area land marked by the IT College around 1:15pm on Sunday. People in the residential areas were caught unaware and this shot up anxiety in kids and adults alike.
People in Niralanagar bursted crackers in the area to distract and scare off the swarm which luckily worked and by 1:30pm, majority of the swarm disappeared.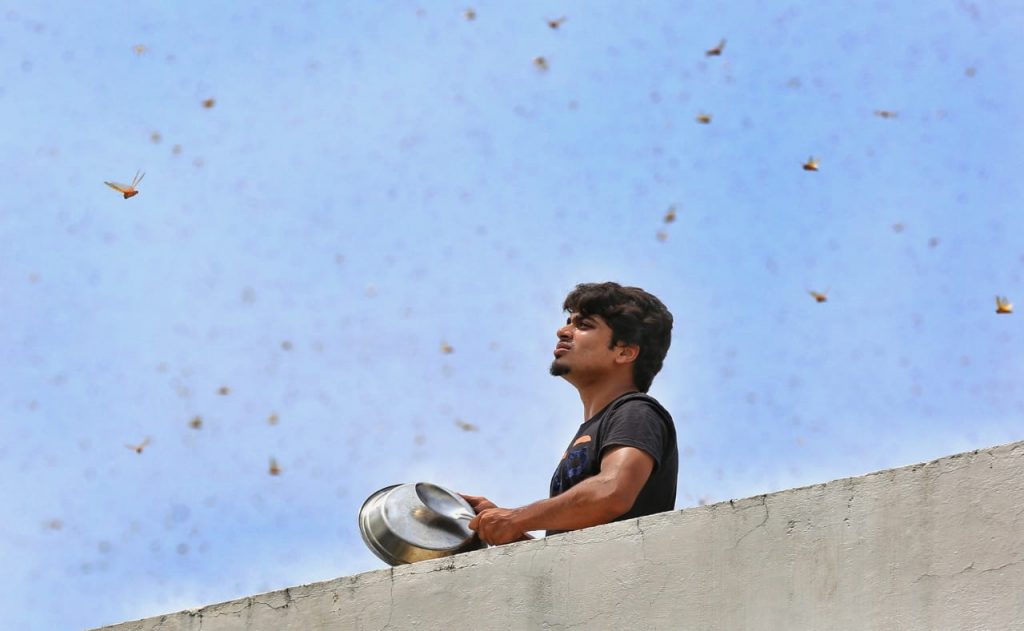 A part of the attach was also spotted in the neighbouring Vikas Nagar and Aliganj areas in the city.
Centre's continuous action to control locusts
Earlier on July 11, the Union Ministry of Agriculture and Farmers Welfare said that continuous action is being taken to check the locust menace in the country.
From April 11 till July 9, 2020, locust control operations have been undertaken. In addition, in 2,83,929 hectares area in 10 states, including Rajasthan, Madhya Pradesh. Furthermore, Punjab, Gujarat, Uttar Pradesh. Presently, the Centre has deployed a total of 60 locust control teams in Uttar Pradesh, Madhya Pradesh, Rajasthan and Gujarat.
Stay tuned with the newstrack to get fastest updates.
Click @englishnewstrack to follow us on Facebook.
and @newstrackmedia to follow on Twitter.
Keep yourself updated with latest news through Newstrack App. To download App from Google Playstore visit here - Newstrack App