Akhilesh embarks on Rath Yatra, presents united face of SP
Lucknow: Presenting a united face of the Samajwadi Party, the Uttar Pradesh Chief Minister Akhilesh Yadav admitted that the party had faltered due to some reasons but it was the time of recknoning and his 'Vikas Rath Yatra' would reaffirm the supremacy of SP-led government in the state.
''The election time has come and this is the occasion when people will get the opportunity to make comparisions of SP with other parties,'' he said while asserting '' SP will receive full support of the UPites on the basis of devlopment works initiated by my government.''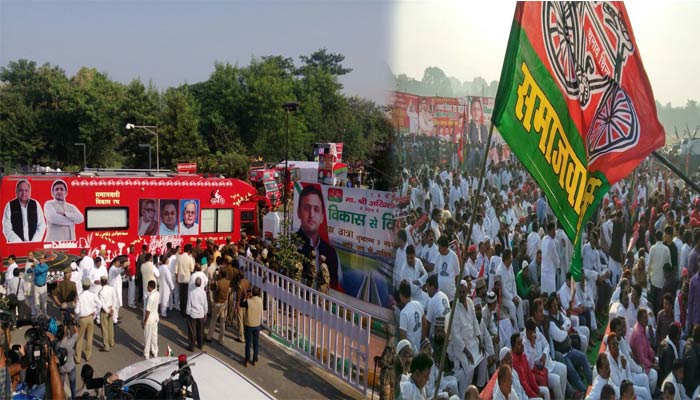 Speaking at the launch of his Yatra by SP Chief Mulayam Singh Yadav in the state capital on Thursday in the presence of State Party President Shiv Pal Singh Yadav , CM Akhilesh said that some factors in the reecnt past may have affected the perception about the party but that chapter was over. Several ministers, senior leaders, Lok Sabha MP and wife of Akhilesh Dimple Yadav and thousands of party workers, mainly youths, were present as the Mulayam flagged off the yatra amid vociferous slogan shouting in support of Akhilesh Yadav.
The Yatra is scheduled to cover about 70 kms from Lucknow to Unnao in the first phase. The stage is all set for Uttar Pradesh Chief Minister Akhilesh Yadav's ' Vikas Rath Yatra '.
The entire route of Akhilesh's yatra has been dotted with hoardings and banners stating 'Vikas Sey Vijay Tak Rath Yatra' (A journey from growth to victory).

SP youth leader close to Shivpal have also put up hoardings in support of Akhilesh. The hoardings say "Shivpal kahey dil se, Akhilesh ka abhishek phir se."
Also Read: SP united or divided, next three days will decide
In Slides: Read what Akhilesh Yadav said:Akhilesh Yadav:
Akhilesh thanked his father Mulayam Singh Yadav for coming with him to the venue.

Uttar Pradesh has given us three opportunities so far for riding this Vikas Rath.

History would be repeated in UP.

I trust UPiites. They will compare the work of parties in the state and the result would be in our favour.

This election would not only confined to the state but would change the political scenario of the country.

Akhilesh attacks PM Modi, said that the country is facing a government that on one hand talks about favouring the jawans but on other hand was silent on suicide by a soldier.

Only Samajwadi people can change India.

Exhorted partymen to make November 5 silver jubilee foundation day function of the party a great success.
In next Slide: Read what Mulayam Singh Yadav said...
Mulayam Singh Yadav:
I salute the parents of all soldiers who lost thier lives for the nation.

PM Modi should meet families of martyred soldiers.

Nation's army is the bravest in the world.

Sacrifice is the history of Samajwadi party.

Blessings for the rath yatra.

Slogans alone will not serve the purpose.

The yatra should have been named 'Vijay Rath Yatra' rather than 'Vikas Rath Yatra' because development comes after the victory.

We do not want Indo-Pak war but we will also not accept that our soldiers are killed every day.
In Slide: Read what Shivpal said...
Shivpal Yadav:
Blessings to Akhilesh for making this yatra a big political success.

Our main aim is to stop Bhartiya Janata Party from coming to power.

Our aim is to achieve majority and form a majority government in Uttar Pradesh in 2017.
In Slides ahead: Photos of Akhilesh's Rath Yatra...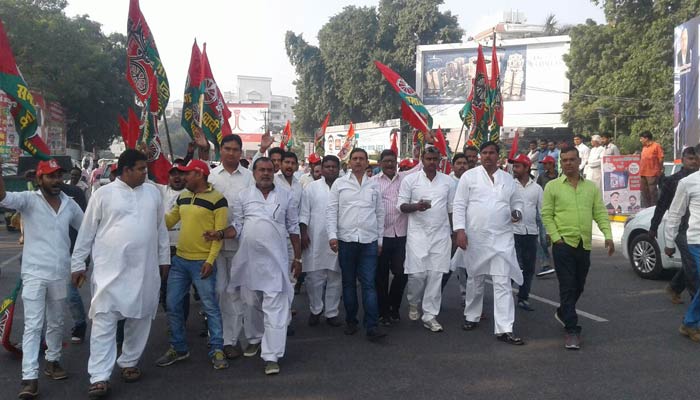 Also Read: SP united or divided, next three days will decide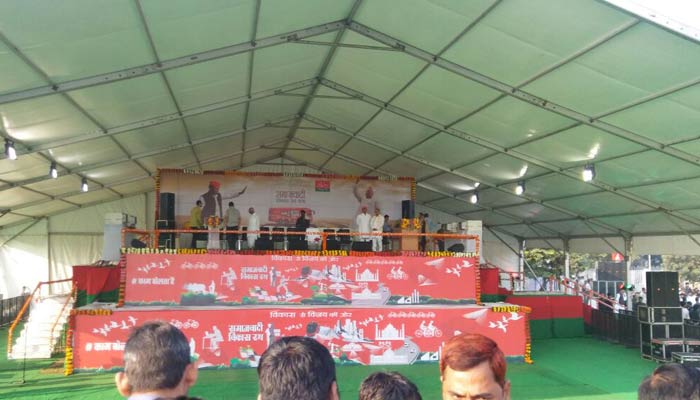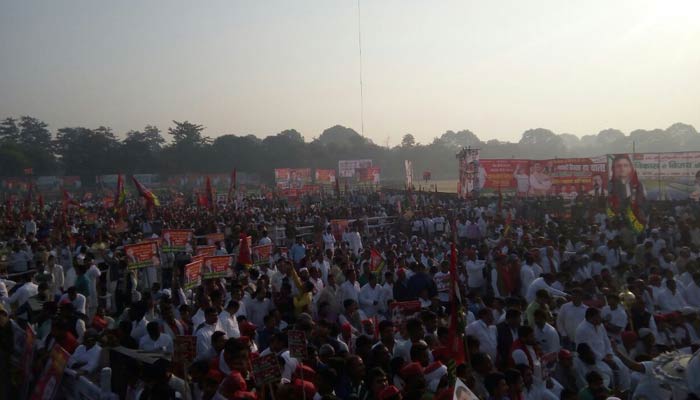 You may also read: Uttar Pradesh chief minister Akhilesh Yadav's Diwali gift to women