Hidden camera found in BJP MLA's residence in Kanpur
Kanpur: In a shocking incident, a hidden camera has been found in the residence of Bharatiya Janata Party MLA Nirmala Sankhwa in Kanpur. She has alleged landlord of planting the hidden camera and registered a complaint in the police station against him.
Nirmala Sankhwar, who is BJP MLA from Rasulabad Vidhan Sabha, lives with her husband in Ursala Hospital complex. Husband Dr. CL Gautam was employed as dentist in Ursala hospital. Though, he retired in 2013, the same residence was given to Dr Surendra.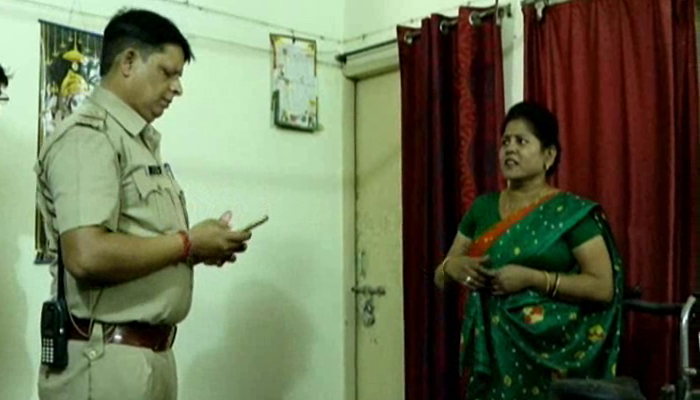 Instead of vacating the house, Dr Surendra gave the residence to Dr CL Gautam on rent.
"Dr Surendra used to live in the other portion of the house. He would have planted the camera," said BJP MLA.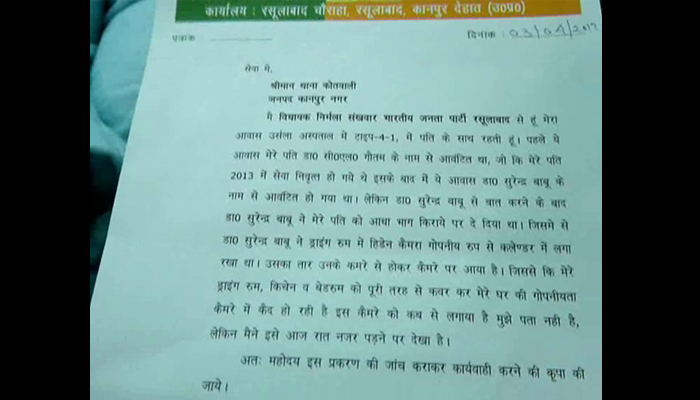 The police reached the spot and investigated the hidden camera. The investigation is, however, on with police stepping up its efforts.
Also read: Not faulty EVMs, back-biting of SP leaders scripted my defeat: Aparna